Not everyone knows about affiliate marketing, but it can be a good source of living for a person. Those who want to know can affiliate marketing be a full-time job or not will get their answers and find good career options. 
You can work as a content developer, affiliate marketing specialist, strategist, or analyst, and you have other options than those. However, affiliate marketing is a recently expanded sector where many people can work.
Can Affiliate Marketing be a Full-Time Job? 
First, you need to know how to provide affiliate marketing service to an agency or company who are looking to work with their industry influencer, as many people are pretty confused about it. It is an online work where you must develop a site for marketing purposes and grow a business company. The affiliate market takes a long time to develop and needs multiple types of help during its growth. Thus, there are various jobs and responsibilities in the affiliate marketing sector.
Affiliate marketing is a good area for money income for those who don't like to have a fixed-time job. You can choose your time frame to work and as long as you want when you work as a freelancer. Moreover, you can join a marketing firm in your desired position. If you want an online remote job, you can also work from home without going to the office. Let's see what affiliate jobs you can have as full-time if you want to change your existing job. 
Affiliate Content Creator
This is the best way to promote a business idea and product to people. That's why every business planner needs to create content for their affiliate site marketing. Companies or site owners often hire writers to develop their sites and increase their reach. 
Those writers know about the product or site they have to promote and write some necessary details about them. Moreover, the content creators also add some more value to the promoting content by adding some pictures and sometimes videos. However, writers or developers can work in different IT firms as part-time or full-time writers. As the writer becomes more and more experienced, the scope of his salary increase also becomes higher.
Affiliate Marketing Consultant 
Suppose you are trying to build a business online but don't know much about the market. So, you will need consultation from an expert. Now you can understand that different affiliate market firms will need such consultants for people who are looking for expert advice.
If you're qualified in the marketing field and specialize in affiliate marketing, you can apply for a job as a consultant. Your responsibility would be to deliver proper advice to people who will come for help and try to answer their queries.
Market Analyst
To maintain stability and cope with the running situation, it's necessary to know about the market's current state. That's why all brands need an affiliate market analyst who can analyze the market. Thus, he can share the details and advise the company to take the necessary measures to be in the race.
So, you can join as a full-time market analyst of an affiliate company at a very good salary. But you have to have the required qualifications, including a long time of working experience in the marketing field.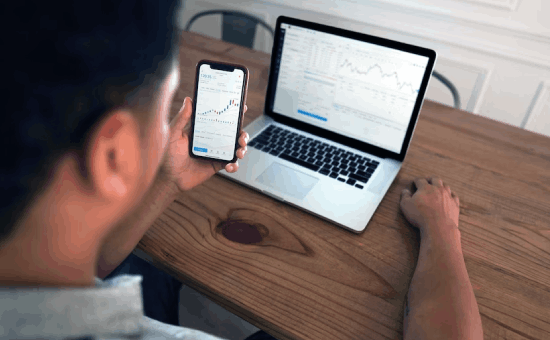 Market Strategist
An analyst only analyzes the market condition to come to a conclusion about it. But a strategist has a greater responsibility because the person has to build strategies so that the company gets a better position in the market. 
However, a strategist plays an important role in the company because one decision can be highly beneficial. But one wrong decision can get the company closed. That's why you have to be more responsible than any other post if you're a strategist. 
Affiliate Market Investor
You can invest in your product on an affiliate site and sell your items. However, a seller or investor is not considered a full-time job and is known as entrepreneurship. Still, it can be an alternative to a full-time job because you can earn a good amount if you do your business dedicatedly. 
Specific Niche Site Developer
If you're willing to work for a definite niche, you can work as a web developer after choosing a niche. For example, you can develop sites that provide kitchen appliances. Moreover, the sites that provide vehicle parts are also quite popular.
Bottom Line
As a person, anyone would want to build a career and get a good amount of livelihood. If you want to know that affiliate marketing can be a full-time job, the answer is yes. 
You can join different posts of a company, work as a business person, or even be a freelancer in the sector. So, try to broaden your eyes to find a suitable career for yourself.