Any experience can become helpful if you draw the right conclusions in time. A failed business is a collapse of hopes, disappointment, a financial failure that breeds despair and hopelessness. However, you can find a way out of any situation by opening the door to a new reality. How to continue life after the collapse of the business, how to survive business without loss?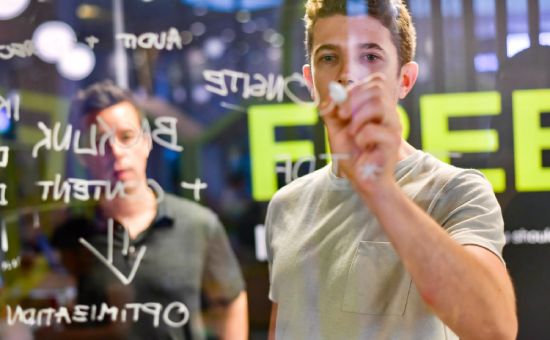 What Is Considered a Failure in Business?
What kind of business can be considered a failure? One with no financial gain? Or the one where the burden of heavy debt is getting heavier every month?
Business becomes unsuccessful when there is no basis for continuing it: the market is not fully understood, there is no concept of changes in demand — by product category, assortment and season, there is no control over the movement of funds. Should the ship's crew be blamed for the ship's sinking?
Pessimists joke that a business needs to be ruined at least four times before you learn how to run it; optimists say that two will be enough. In order for a business to bring serious income from the very first days, you need to possess a lot of technologies and skills, to know all the nuances of running your business, personnel management, and the intricacies of communication with the energy of money.
This is prevention, but what to do if the disaster has already occurred? Look for the reasons for failure, assess your potential, choose a new direction. This will help you to avoid similar mistakes in the future.
Reasons for Business Failure
Wrong Choice of Partners
This is one of the most common reasons for business disruption, with every co-founder hoping to enter heaven on the back of their partner.
As partners, it is necessary to choose competent and experienced people who are capable of managing professionally. Although such people hardly need co-founders: if they are skillful in their business, they have enough funds to open a new direction. True, there may not be enough time to develop a parallel business.
The best way to avoid such a mistake is to open an independent business, without partners. In this case, there will be no one to blame for the failures, and any option for the development of the situation will have to be taken over. At the same time, you cannot get a half-hearted result: there is no one to share with — neither mistakes nor debts.
Unsuccessful Team Selection
"The retinue makes the king," says a French proverb. Without a team, it is impossible to develop a business, recruitment, and personnel management as a separate science that requires serious experience and knowledge of the psychology of employees.
Without professionals, you cannot sell a product or service, without lawyers you cannot cope with the law, and without accountants, you cannot achieve the balance. Either you will have to comprehend all these sections on your own, or you will have to recruit a strong team.
Inability to Manage Finances
Most young entrepreneurs try to start their own businesses relying on a bank loan. Typically, ninety percent of new businesses will close within the next year without breaking even. The reason for these business failures lies in the lack of economic and accounting basic knowledge of company management.
Failure to calculate commercial risks, study the demand for new supply, and anticipate seasonal downturns leads to a monetary collapse a few months after opening a business.
When preparing a business plan, it is difficult to calculate in advance the necessary financial resources, which, as a rule, turn out to be many times higher than planned.
Lack of Understanding the Basics of Management and Marketing
Aspiring entrepreneurs underestimate the role of a strategic building of all processes in the company. The first fiddle is usually played by the company's product, and not the client, for the sake of which the company is created, in the enterprises that have failed.
If an enterprise is initially oriented inward, that is, towards the achievements of its own company, towards a product, and not towards clarification and satisfaction of needs, towards solving customer problems, sooner or later it will go to the bottom.
Related Article: 10 Marketing Strategies to Adopt in Times of Crisis
What Should and Can Be Done?
Do not invest in a business at the stage of its creation serious amounts of start-up capital, if there is no confidence in your resources, there is no business education, professional employees, and a strong business idea. If the damage is done, analyze the crash, draw conclusions, and learn from your own experience how to invest.
Contact specialists: professional lawyers, business consultants, auditors, etc. for help. It is likely that the business can still be revived.
Conduct an economic analysis of the current situation with the help of experts, sparing no expense: the business has already undergone much higher costs. Business is the brainchild of an entrepreneur who once thoughtlessly spent money on failure. Compared to the costs incurred, this is a drop in the ocean that can bring a business out of a dead end.
Always have a backup business option, diversify on time. You need to have an alternative type of business constantly, then the guarantee of complete ruin will be zero. Only a shortsighted entrepreneur puts eggs in one basket.
When drawing up a business plan, take into account all possible options for the development of your business, and develop a preventive plan for breaking the deadlock in advance.
Combine the efforts of partners and co-founders, brainstorm employees to develop a strategy for getting the company out of the crisis. Make a video conference with the help of Redback Connect and choose one of the options for further business development.
Assess your potential: professional and monetary. If funds allow you to wait out the negative period, you need to gain experience, look around in search of new opportunities, you need to stop, do a reboot.
Start a new project that does not require investment. Trials fall to the lot of any businessman because the main rule of a person who creates his own business is to never give up.
Related Guide: The Ultimate Guide: Crisis Management and Communication Kit
Conclusion
Even if the ship called "Own Business" slowly and surely goes to the bottom, do not despair: you can always start over, with the most important asset — an invaluable experience.
"You cannot change the direction of the wind, but you can always raise the sails to reach your goal," Oscar Wilde