Ups and downs are a typical thing everyone and everything faces. You might be having your business and you are facing some difficulties. There are a lot of businesses that went through a crisis. The most important thing about facing crisis time is to know how to manage it and get through it. Thus, it's time to have a crisis management plan.
It is necessary to respond to the crisis because not facing it will lead the company to complete failure and breakdown.
Let's get into more details about this…
A crisis can happen due to internal or external reasons, for example, an event or a series of events that finally lead to a major disturbance to your business. The crisis typically happens swiftly and poses extreme difficulty or danger for the business.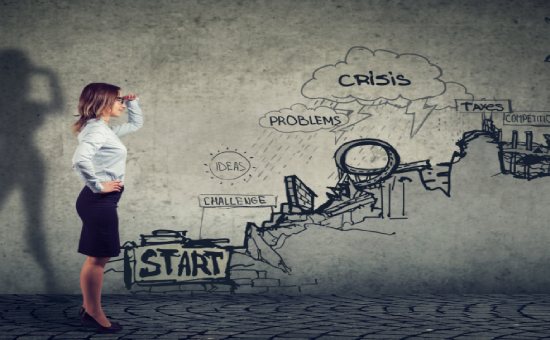 Related Guide: The New Rules of Crisis Management — 3rd Edition 2019
What Is Crisis Mangamanet? 
According to Hubspot, "Crisis management is the process of preparing for and managing any disruptive or unexpected emergency situations that affect your business, stakeholders, employees, customers, and revenue. Crisis management is an important component of public relations."
The Following Are the Different Types of Crisis:
Technological crisis
Financial crisis
Natural crisis
A crisis of malice
A crisis of deception
Confrontation crisis
A crisis of organizational misdeeds
Workplace violence.
Phases of Crisis Management Can Be Divided Into Three:
Pre-crisis: prevention, preparation, and training.
Crisis response: management reacts to a crisis.
Post-crisis: looks for ways to suitably prepare for the next crisis and meets commitments made during the crisis phase.
What Is a Crisis Management Plan?
Simply, a crisis management plan (CMP) is a document that shapes the processes an organization will use to act to a risky situation that would negatively affect its profitability, reputation or ability to operate. The common members of the crisis team are public relations, legal, security, operations, finance, human resources.
A CMP saves time during a crisis by:
Pre-assigning some tasks.
Pre-collecting some information.
Serving as a reference source.
Read Also: 10 Useful Social Media Management Strategies in Times of Crisis: COVID-19 Outbreak 2020
How to Create a Crisis Management Plan: 
Diving into more details of this guide, here what you need to do to create a crisis management plan:
Identify all possible types of crises.
Determine the impact of each type of crisis on your business.
Consider the actions you'd need to take to resolve each type of crisis.
Decide who will be involved in the actions you need to take in each scenario.
Develop resolution plans for each type of crisis.
Train everyone who needs to be familiar with your plans.
Revisit and update your plans regularly and when necessary.
What's in "Crisis Management and Communication Kit":
Free Crisis Management Plan Template Includes;

Purpose
Escalation Framework
First Line of Defense
Greater Response Team
Roles and Responsibilities
Do's and Don'ts
Maintaining an Effective Response Plan

12 Crisis Communication Templates
Post-Crisis Performance Grading Template
Additional Crisis Best Management Practices
Number of Pages:
Pricing: