Digital marketing has revolutionized the way businesses communicate with their customers and scour for new markets. Like everything else, healthcare consumerism has significantly changed how healthcare experts market and deliver their products and services. In today's technological era, it has become a common expectation that the healthcare experience will be innovative and digitally superior, just like in any other industry. To meet these needs, hospitals, medical practitioners, and health systems must maintain their innovativeness and competitive edge.
What is Digital Health Marketing?
Digital health marketing advertises medical services to healthcare aspirants via online tools, platforms, and channels. Nowadays, around 90% of people look for information on the internet. 88% of people look for health information online, and 70% report that the health information they find has an impact on their decision to get treatment. Digital marketing in the healthcare industry can significantly bridge the gaps between you and your clients and help you stay connected with them whenever they are in need.
Generally, healthcare aspirants look for services online since the responses are faster, and they can instantly chat with experts from their homes. A study by McKinsey suggests that 75% of respondents said they would opt for digital healthcare services.
As the healthcare industry adapts to the digital era, the result will be more easily accessible online services and shorter red tape between patients and physicians. Consumers will no longer have to stick with the nearest option. Rather, they will be able to make more informed decisions by choosing a healthcare provider that meets or exceeds their requirements. When it comes to social media, it is safe to assume that certain platforms can encourage certain behaviors that consequently impact decision-making.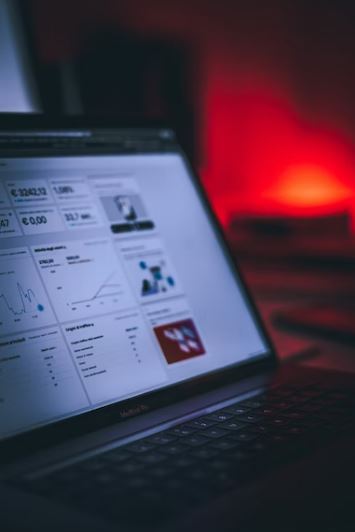 How to Incorporate Digital Marketing in Healthcare Practices?
The healthcare industry is undergoing rapid changes, especially in the digital sense. Patients are making appointments online, doctors are conducting consultations via videoconferencing, and labs are emailing test results to patients. To adapt to the digital era, here are some of the strategies that can help create a well-rounded marketing plan.
Consistent Healthcare Branding
The healthcare industry is a competitive one, and in order to stand out, it is important to first know your brand. In other words, determine its unique selling point (USP). Does it lie in the medical equipment you use? Is it a matter of having a relaxing and family-friendly office? Is it about the way you treat your patients? Capitalize on your USP by heavily marketing them to your clientele. Take time to determine which strategies work best for your brand and represent it in the best light.
Assess the Digital Patient Experience
Two decades ago, having a website was more than enough to provide basic information and impress a potential consumer. Today, however, consumer satisfaction has become quite tricky as the healthcare industry moves toward the digital era. The popularity of virtual healthcare experiences such as remote monitoring and telehealth has rendered it obsolete to simply have a website. Today, you need a web presence that is properly optimized and impressive, or else there is a high chance of losing consumers to competitors. A strong online presence has become synonymous with quality, and any healthcare company lacking in this aspect can lose a chunk of its target market.
Voice-search optimization, a responsive website layout, premium quality web content, fast load time, and seamless navigation are all features that provide patients with a hassle-free online experience. Search engine optimization is also key to increasing your company's online exposure. Investing in SEO specialists can help improve your customer's experience, increase website and content visibility and drive organic traffic to the website. 
Besides paying close attention to the overall look and visibility, it is also important to increase customer engagement. This is possible by including value-added experiences, such as punctual appointments, and fast communication methods with staff, such as instant chatting. Giving patients a smooth user experience also means assessing how most of them engage with you. It is important to remember that consumers generally interact with businesses on their own time, and your digital marketing strategy should reflect that. 
Pay-Per-Click Advertising 
Pay-per-click advertising involves advertising your healthcare services on social media platforms, search engines, and other channels. When someone clicks on your advertisement, you have to pay. These ads usually appear when people surf the web and are generated based on past searches. Let's say someone has been searching for various healthcare-related services. Google, in that case, will highlight your company's advertisement keywords on top of the consumer's web browser page. This is how PPC provides an excellent way of driving organic traffic and multiple leads on your website.
Use Social Media Right 
A lot of healthcare companies have basic social media handles for primary marketing. Their focus usually lies on creating an organic social media platform through updates, events, and photos. However, posting random content does not help you achieve your potential target market. Employing tools such as paid advertising is a good way to reach the right audience who may be looking to get your services.
Another tool that will boost your social media presence is artificial intelligence. Using AI and advanced analytics can help you understand existing patient data in a better way and also maximize your marketing efforts. For instance, adding an automation tool helps detect negative feedback from patients so you can respond with a positive and reassuring comment. 
Conclusion
Digital marketing is the present and future of all business sectors, and the healthcare industry is no exception. With the right digital health marketing strategies, you can take your business practice to the next level, reach a wider audience and stay ahead of the competition. If you are unsure where to start, hiring a digital marketing agency can take the stress off your plate.