It's no secret that digital marketing has become exceedingly competitive. Marketers now must be sharper, quicker, and far more organized than their competition. They can still utilize technology to their advantage.
 In particular, VPN applications can assist you with digital marketing and other internet activities. Let's discuss how a ​​VPN extension can boost marketing efforts while maintaining online security. 
Understanding How VPNs Work
A VPN, a virtual private network, is a secured internet tunnel that links your computer to your network. This tunnel is encrypted and anonymous, safeguarding your identity while browsing the internet.
As a digital marketer, you have constant access to crucial customer information. A VPN network acts as a backup or the first line of defense against client data theft. This form of encryption enhances digital privacy while avoiding data restrictions and guaranteeing online security.
While digital marketing can be challenging, a dependable VPN can assist you in overcoming some difficulties and implementing effective marketing tactics. Access to geo-restricted information also gives you a significant competitive advantage and makes building more effective advertising easier.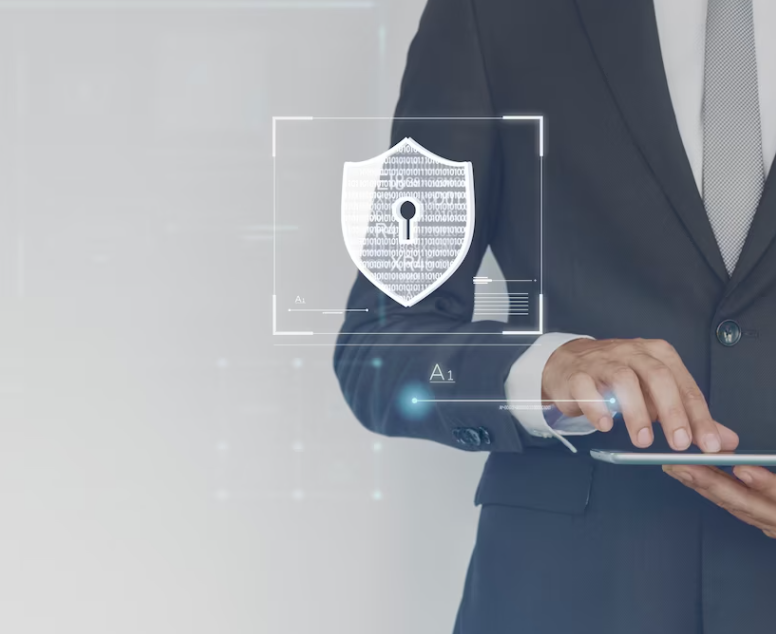 Applying a VPN to Marketing Strategies 
There are numerous advantages to using a VPN for digital marketing. Below you will find a few ways VPNs assist marketers and help businesses develop and reach their goals.
Keep tabs on the competition:
You can see what your competitor is accomplishing since a VPN allows you to switch IP locations. You can observe, for example, what method they employ to target clients in specific areas. This feature will enable you to monitor competitors organically alongside your consumers. This is especially true for local efforts, whether you use SEO techniques or run advertisements.
A VPN can also aid you in keeping track of your competitors by disguising your digital footprint. This means you'll be able to conduct all of your competitive research without leaving a digital trail, which might be helpful when researching your competition and looking for negative comments or backlinks.
Know your target audience:
Digital marketers must understand their target demographic. As a consequence, it is essential to put oneself in their shoes. Geo-restrictions can render some material and advertisements inaccessible to your target audience. You can see what those are with a VPN service.
You may use a VPN to test how your website or targeted search results seem from any location. This will allow you to modify your strategy for unique areas and observe the digital world through the eyes of your customers. This is especially significant for SEO since it will enable you to view the outcomes in your target locations immediately.
Safeguard sensitive company data:
The device you work on usually includes sensitive company information you do not want to jeopardize. Private networks are now more secure, but public networks may be a nightmare.
In any situation, adding an extra layer of security is prudent to guard against would-be thieves and hackers and improve data management. Cybercrime is on the rise, and enterprises must be prepared.
A VPN will encrypt your whole network, ensuring no one can access any information you save. Having one less thing to fret about lets you focus on what counts most: building your business.
Reduce bandwidth and data throttling:
You might not have noticed, but your internet provider will adjust your internet speed from time to time during the day. This is due to a demand for more resources. When traffic spikes, ISPs choose to handle less data. That is less expensive than upgrading to more capable technology.
By utilizing a VPN, your traffic is routed over a less crowded private network. You won't have to bother with bandwidth restrictions this way. Your ISP will also be unable to throttle bandwidth or degrade your internet connection based on what you do online. Since a VPN encrypts your device's internet traffic, your ISP will not have the information required to do so.
As you may be aware, digital marketers are avid browsers. You may conduct hundreds of distinct searches during your day. For example, checking keywords using Google search queries numerous times each day. This generally attracts unwanted attention from Google or other services.
As a result, you may get a notice stating that "unusual traffic from your computer network" has occurred. Typically, they want to ensure you are not a bot and force you to complete the tedious CAPTCHA tests. This is a waste of your attention and energy. When the notification shows, you may easily switch between VPN servers. Google will treat you as a new user and avoid bothering you with re-CAPTCHAs.
Conclusion
VPNs are a valuable tool for any digital marketer to have on their roster. Once you apply a VPN to your marketing strategies, your efforts will be streamlined and automated without compromising privacy and security. You can start with a VPN today, as setting up and installing it within your browser is straightforward.