Your signature eCommerce store is a materialization of your ambitious plan to register a thumping presence in the online business landscape. To make it flourish, you need to engage in cutting-edge marketing campaigns to grab the interested eyeballs of potential customers and drive optimum traffic to your eStore. Promotional strategies deployed by you should be designed to convince prospects of the best shopping experience they can get at your online platform.
If you want to promote your online store, your marketing plans should be devised after considering the customers already associated with you, prospects searching for product types available to you, and people who are ready to convert but unaware of your site's existence. You can also approach methodically with the marketing funnel for realistic results.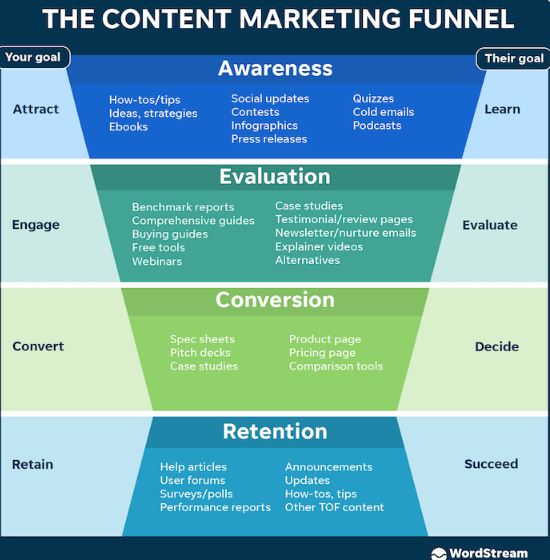 Know How to Promote Your Online Store:
Best Strategies To Market Your eCommerce Channel
You can find insights into proven marketing tactics below that can strongly spread the word about your online store and drive up its popularity and traffic inflow. Leverage them strategically to enhance the appeal of your eCommerce venture among targeted audiences.
Engage Audiences on Social Media
Social media is growing continuously; each day, popular platforms like Facebook, Instagram, etc., experience the footfall of billions of users. This offers a stellar opportunity to showcase your eStore to prospective customers.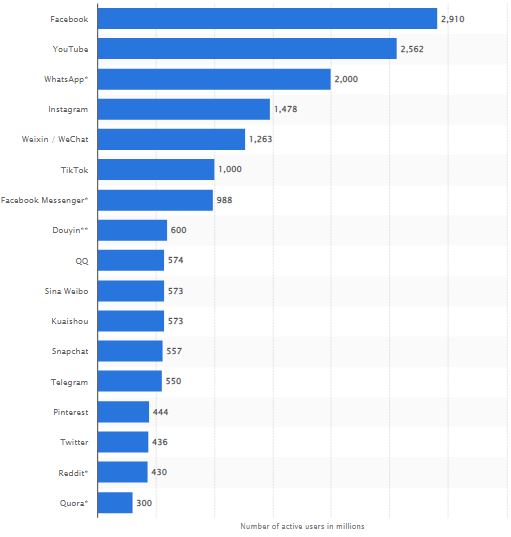 You need to build brand pages or channels on all popular social sites. Publish witty, informative, interactive, engaging, and meaningful content through them. You can post short videos, infographics, thought-provoking images, etc., to spark the interest and curiosity of people around your store. Drive casual conversations around your posts and respond to the queries of each viewer.
Be creative with your posts so that they can appeal to the imagination of viewers who would then intuitively like and share them. Publish content generated by users to sensitize them about your sincerity in serving them optimally. Always conclude each post with a strong call to action that will motivate viewers to explore your store.
Leverage Email Marketing's Potential
During the pre-launch period, you can collect emails from targeted users from a variety of sources. You may ask your followers on social media to share their emails with you through personal messenger. Keep sending them sweet and creative emails to generate interest in your store and bring them to the edge of their seats with expectations of attractive discounts and offers upon launch. During the launch, your store is bound to experience huge 'ready to convert traffic.
After the launch, you can keep past shoppers and new targets engaged with emails carrying info about new product catalogs, price drops, sales, discounts, offers, referral benefits, depletion of wish-list stocks, and incentives for completing abandoned shopping carts. You can inspire users to share their emails with you by offering attractive discounts on their first purchases.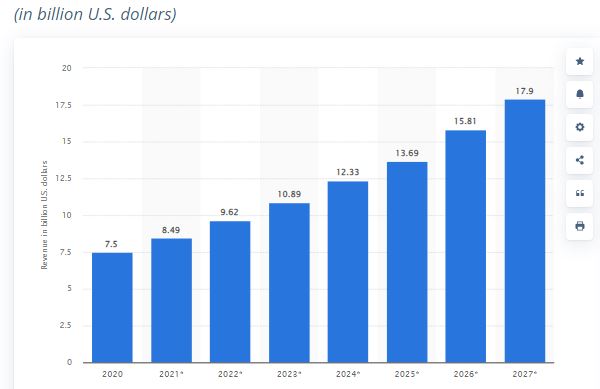 Make Your E-commerce Site SEO Friendly
Search engine optimization (SEO) will make your site rank higher in opening result pages for all relevant product queries in Google. To make your site SEO-friendly, you need to follow some best practices. These include
Create an easy-to-navigate site with an intuitive interface

Sort products based on categories like brands, types, etc.

Accompany each product with images, videos, and informative short descriptions

Conduct thorough keyword research and regularly publish content on authoritative sites integrating short and long-tail keywords

Create unique title tags with proper keywords for each product page

Craft attractive meta tags and descriptions for every page to attract customers' attention

Keep analyzing the behavior of incoming organic traffic using Google Analytics reports tweaking pages where visitors spend less time and those that have a maximum bounce rate

Use guest blogging, influencer marketing, social media promotion, etc., to get an optimum mention of your store on popular online joints and facilitate inbound organic traffic.

Make your site mobile responsive.

Optimize webpage loading time with inputs from PageSpeed Insights of Google

Get quality backlinks from authoritative and relevant websites.
SEO shall complement your marketing efforts emphatically, resulting in the growth of qualified organic traffic inflow to your eStore. 
Take Advantage of Video Marketing
Videos are taking the internet by storm. Popular social platforms like YouTube, Facebook, Instagram, etc., offer opportunities to create engaging short reels and publish full-scale videos. You can also use live-stream videos to interact with prospects directly and answer their queries. The self-playing option of platforms activates the video once the user directs the device's focus on it thus making it easier to consume.
Use any good online video editor to create engaging and exciting video content that can evoke the desired emotion in viewers. Give them food for thought in a funny way. Use creative content to cater to their short attention span. Convey the most crucial message at the start of the video. Generate the interest of viewers in a way that they feel compelled to explore your store. Conclude each video with a call to action and link to your eCommerce site. You can edit a video online to add a magnetic charm to it that viewers can't resist.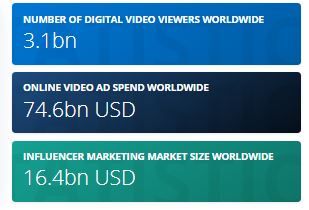 Create Campaigns With Google Ads
You can promote your store on Google's large network with Google Ads that align your marketing goals with your brand strategy and the time needed for executing the same. By bidding on your targeted keywords, you can rank higher in search result pages.
Campaigns can be created to display text, image, and video ads at relevant online locations. You can highlight your offerings through Google's product listings. Facilitate the quick discovery of your site with advertisements in online feeds. You can tweak campaigns based on performance metrics.
Transform Influencers Into Your Store's Advocates
Influencers command respect and trust of a large section of online users. If they speak favorably about your store, followers won't think twice before purchasing products from your eCommerce site when the need arises. You can trigger brand awareness in high-octane mode by associating with persuasive influencers who can make your store visible and credible before a large population of qualified organic leads.
Strike professional partnerships with influencers pertinent to your niche. Ask them to promote your store and demonstrate or review the efficacy of your products through their blogs, social media pages, or events.
Establish Yourself As A Niche Leader
You can cement your position as a leader in the niche segment by participating in online events, virtual conferences, and other digital congregations. Use these forums to demonstrate your expertise in eCommerce and seek to solve common problems faced by users while shopping. You can also share useful insights and information to make each deal rewarding for online shoppers. Exhibit the usefulness of your products and dwell on ways they enjoy a competitive advantage over similar products.
Announce Attractive Offers
You may consider announcing attractive offers, loyalty programs, festive season discounts, or other incentives to attract the attention of prospective buyers. Promote offers aggressively through all digital touchpoints to garner eyeballs of the optimum number of leads. Try to announce the offers during festive months or peak seasons when leads are willing to splurge.
Enter Into Strategic Partnership With Related Brands
You can promote cross-selling by joining a strategic alliance with businesses that complement your eCommerce venture. For example, if you are in the business of selling coffee mugs, you can reach an agreement with local malls or dining joints. You may distribute coffee mugs to them with your eCommerce signature mark imprinted on them. It will enable their customers to see your mugs and get motivated to purchase them. You may also participate in or co-sponsor promotional events organized by related brands and do cross-selling.
Conclusion
You can promote your online store effectively with the marketing strategies discussed in this post. Your sales, revenues, and profitability are bound to get catapulted to newer heights as you start aligning your promotional activities with the pulse of the targeted customers and market sentiments.