Data is extremely valuable, and it is essential for successful marketing strategies to gather relevant data from multiple sources. OCR software is essential for transforming physical text into editable and searchable digital content. Businesses can improve accuracy and boost their entire digital marketing efforts by adopting OCR technology.
Because of its basic capabilities, OCR software has a wide range of use cases. These techniques are applicable to nearly any team inside an organization. OCR software can significantly cut human entry time while also improving fraud detection efforts.
This post will look at the top OCR tools available to dominate the world of digital marketing.
What is OCR, and What Does OCR technology do?
OCR is a technique that recognizes and identifies text in scanned documents or photos. This technology is used by OCR software to extract data from PDFs by transforming them into machine-readable text. The data can be changed and saved more easily for future processing.
OCR software is used for automated data entry, pattern recognition, and machine translation. These applications can convert any scanned documents, PDFs, or image formats into XML, XLSX, or CSV files.
A list of Some of the Best OCR Software: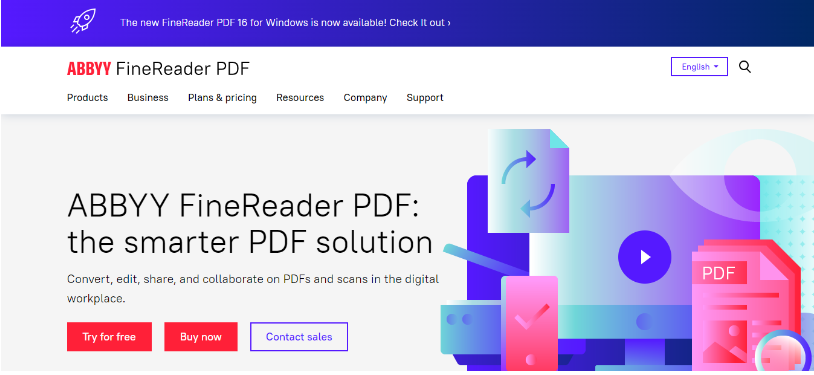 ABBYY FineReader is an all-in-one OCR solution that integrates superior OCR technologies. It accepts a broad variety of input formats. It has outstanding recognition accuracy for both printed and handwritten text. Document comparison, PDF editing, and automated workflows are among the functions available in ABBYY FineReader.
ABBYY FineReader PDF is OCR software that also allows you to edit PDF files. The tool converts image documents into editable electronic formats
Features:
OCR editor with a keyboard interface for manual corrections

An interface with exceptional clarity

Exports to a variety of formats

A distinct document-compare feature
JpgtoText.com: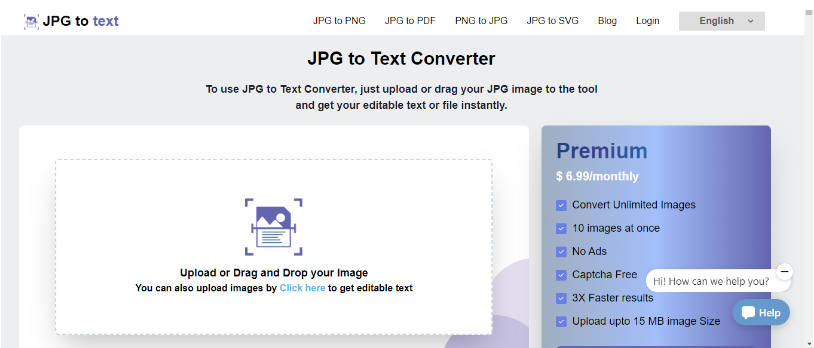 JpgTo Text converter is a completely web-based application that can be accessed from any location on the planet. To use the jpg To Text Converter, simply upload or drag your image to the tool, and you will be able to alter the text. To convert an image to text, you do not need to install this tool on your device. The only thing needed to use this application is a good connection to the internet. Use online OCR to convert images to text to make all of your management chores easier.
Features:

It can optimize your machine park by indexing and retrieving the appropriate data at any moment.

The JPG-to-text converter assists you in saving, linking, understanding, and manipulating data.

Image-to-text OCR can be used by banks to store databases.

It can safeguard your data against hard data threats such as fire, fraud, and theft.

It allows financial experts and accountants to concentrate on important tasks.
Laserfiche:

Laserfiche is a famous document management tool with strong capabilities. To improve the efficiency of your marketing and overall product workflows. It provides advanced analytics, computerized forms, and workflow automation.
To digitally revolutionize your writing, editing, and sharing processes. Laserfiche's end-to-end OCR solution blends cloud computing, ML, and AI.
Laserfiche scans, analyses, classifies, and routes your documents based on the data they contain. Laserfiche's smart character recognition allows you to retrieve your data whenever you need it.
Features: 
Automatic data extraction and recognition from documents for use in businesses

Automatic data labeling while arranging content

Smart scanning of hard copies allows for direct connection with accounting software.

Email import and archiving are simple.

Keeping track of several versions of the same file.
Readiris: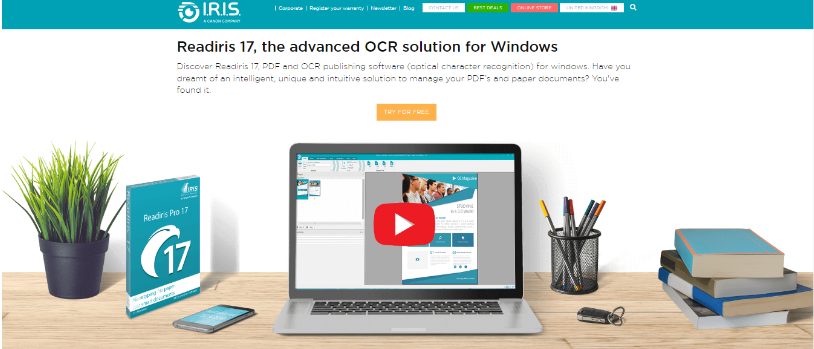 Readiris is a versatile OCR tool with strong text recognition capabilities. It can convert scanned images, PDF files, and other document formats, and it supports different languages. Readiris offers batch processing features and interaction with well-known productivity applications.
The OCR software from Readiris can annotate, aggregate, and safeguard PDF files. It can, however, handle audio files and convert text to audio. The barcode reader is another useful feature of this OCR system.
Features:
Readiris can turn your annotations and text into mp3 files that can be played on any device.

This OCR software can read audio files and even convert them to text.

Convert files to EPUB format so that eBook readers may read them.
Nanonets: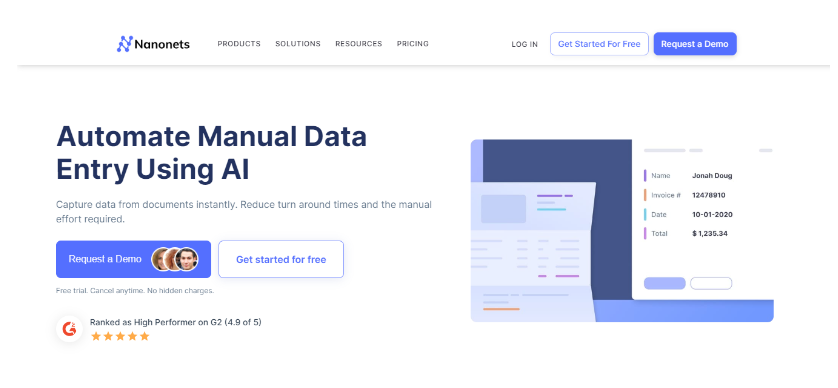 Nanonets is a smart document processing tool. It reads data from paper documents or images and exports it to Excel using deep learning techniques. Nanonets is a precise OCR tool that automates data processing with minimal manual intervention. Nanonets can be trained to extract only the information that is required. Even in the case of unstructured documents.
Features:
Compatibility with Linux and Mac computers.

AI methods are built to detect hidden or unstructured information in documents.

Reduced turnaround times by automating data entry into the company database.

To avoid errors, the content type and format of the source documents were validated.

Simple document sharing and collaboration across teams.
Benefits of Using OCR Software:
Why waste time manually entering data from scanned papers and images? OCR software can handle all of the tedious work for you. All of the text will be converted into an editable format. All you have to do is give it a quick proofread to catch any errors. This saves you and your company a lot of time.

It is always recommended to proofread OCR-converted papers. However, this software can help limit the possibility of errors in manual data management. No printed text is lost because the software extracts exactly what is written on the page.
Business Procedures are Automated:
You can use advanced software to identify, categorize, and file papers. All with a few mouse clicks. You can create rules to automatically organize files, saving you a lot of time.
Avoid having your entire staff type hundreds of scanned documents or data from emails and receipts. Multiple documents can be managed by OCRs at the same time. Process files in batches that previously could have taken hours to complete.
Wrapping Up:
OCR software plays an essential role in today's digital landscape because it allows physical text to be converted into digital representations.
The OCR software options listed above provide robust functionality and accurate text recognition capabilities.
Users can save time, reduce errors, and batch process in a variety of disciplines by using these OCR tools. Choose the OCR tool that best meets your needs and enjoy the benefits of easily digitizing and manipulating text.