Location-based technology seems to present a world full of possibilities for marketers. But it can also be a challenge, as new capabilities and practices seem to come to light every day. An example of this technology is Snapchat Geo-Filters.
Snapchat introduced Geo-Filters, and since it entered the scope of view as the app increased in popularity, it only makes sense to mention how Snapchat itself describes the feature. Geo-Filters was a brilliant move by Snapchat.
Snapchat explains "Geo-Filters are a fun way to share where you are through filter overlays. They are specific to neighborhoods and special locations."
To simply put it, Snapchat users add a location of relevance, specifically by city, neighborhood, or even store, to photos. Users could then share these photos with friends or followers via Snapchat. The smartphone's location signals detect where the user is at a specific time, and adds a suitable geo-filter based on location and timing.
We'll examine today how a department store succeeded in expanding brand awareness through using Snapchat's Geo-Filters. The department store, which offered stylish beachwear and coastal home décor with over 500 retail locations, teamed up with 3Q Digital, and was able to expand brand awareness in the geographical area around some of their storefronts.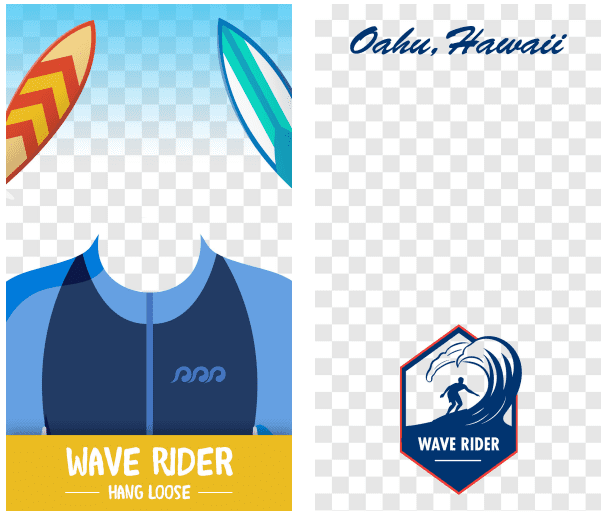 PROBLEM
The client wanted to use Snapchat Geo-Filters to gain exposure to, and increase brand awareness within, a geo-specific targeted audience.
Snapchat Geo-Filters use location-based targeting that allows a business to promote their brand with a Snapchat lens overlay. Users within the chosen area can apply the sponsored lens to their personal Snaps and Stories.
A previous test of Snapchat Geo-Filters drove minimal engagement, so 3Q Digital had to revise the strategy in order to increase impressions and use rates.
SOLUTION
Poor creative seemed to be the main culprit of sub-par performance in the previous Snapchat Geo-Filter test. Using learnings from the original test, 3Q developed a new strategy that honed in on creative elements to re-test the effectiveness of Snapchat Geo-Filters.
The previous test that drove disappointing results had been heavily branded and could only be applied to a specific type of image, limiting its audience engagement. 
For the new test, creative elements were adjusted to appeal to a wider audience and could be applied to nearly any type of image. The new test's creative retained a branded aspect, but it was much smaller and less at the forefront. 
3Q also changed the creative to allow a user to "brag" about their location by having the overlay include the name of the user's location. This aided in efforts to target popular locations.
RESULT
The new Snapchat Geo-Filter test yielded much stronger performance. 
While Paid Impressions (swipes) decreased, the total number of Users astronomically improved (600%+ increase) 

Earned Impressions (views) increased over 1000%. 

Cost per Use decreased by 91.7% 

Total spend decreased by 41.6%. 
The results showed that quality creative - in this case, creative that was lightly branded, tied to a location both textually and thematically, and did not require a specific pose to use - significantly improved the performance of Snapchat Geo-Filter campaigns.