Today, businesses and advertisers have many available options for their digital marketing mix. Yet, few are having a moment quite like Instagram Video Ads. More than 2 million advertisers use Instagram to reach the social network's 1 billion active users at a time. Moreover, statistics saw an 80% increase in time spent watching Instagram videos.
Instagram has continually expanded its offerings for advertisers, with each type of ad placement offering unique advantages. Since feeds are places where most users scroll through and glance at content — not always stopping to interact with or click through to websites or download pages — in-feed Instagram Video Ads is one of the ideal placements for increasing brand awareness. Many advertisers have seen higher engagement and sales conversions when using them as part of a combined placement strategy.
In this case study, we'll explore how L'Oréal Turkey launched its new Sugar Scrubs product range with eye-catching Instagram Videos Ads, resulting in 3X higher value and volume of market share compared to previous campaigns.
The skincare category of L'Oréal Paris, is a leading global cosmetics and beauty brand. It offers a wide range of skincare solutions that include moisturisers, cleansers, anti-ageing creams and serums. Built around the idea that everyone has worth, the brand champions inclusivity and diversity in its advertising and products.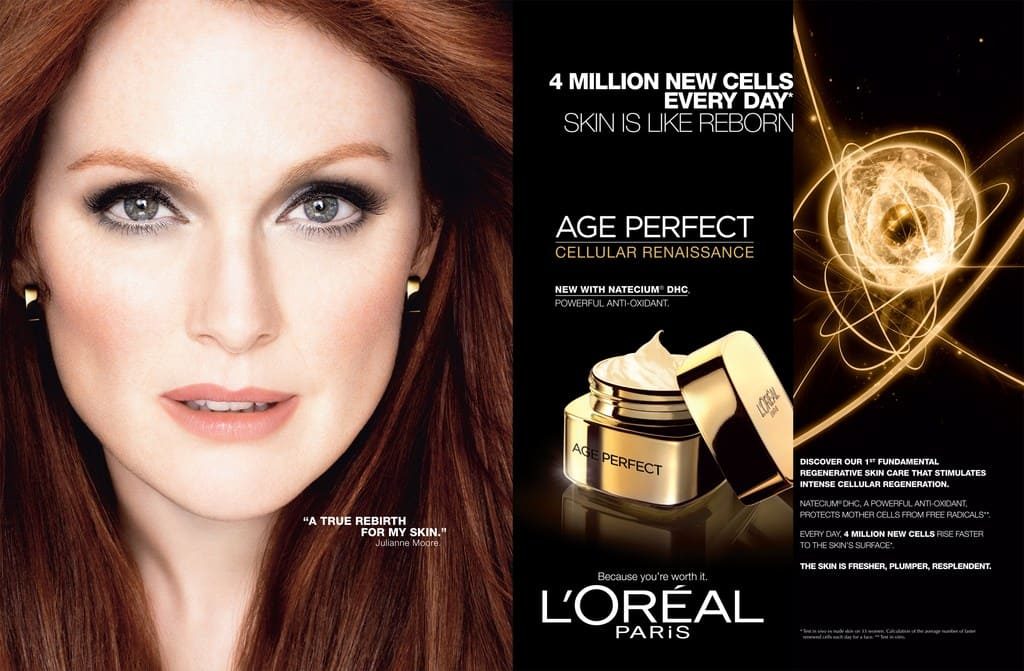 PROBLEM
L'Oréal Paris wanted to raise awareness and drive sales for its new Sugar Scrubs products in Turkey. The range is designed to be suitable for all skin types, and aims to exfoliate, fight imperfections and unclog pore in a gentle way.
SOLUTION
L'Oréal Paris wanted to reach people where they spend their time—on mobile phones. With that in mind, it decided to launch the Sugar Scrubs series with a heavy emphasis on Instagram video ads.
Following Instagram's best practice, the videos were designed to fully fit the mobile screen—including the 9:16 dimension.

The bright videos introduced the product immediately, showing three variants—grape seed oil, kiwi seeds, and cocoa and coconut oil—in clear focus.

Text conveyed the main messaging points directly and simply: that the Sugar Scrubs series is gentle and results in baby-soft skin.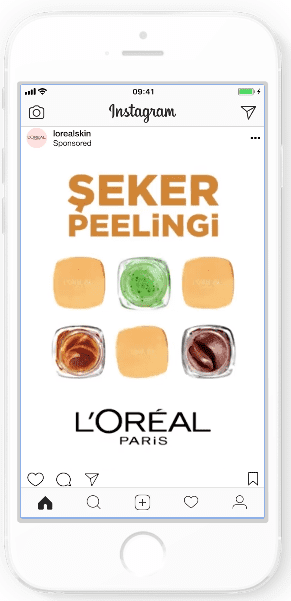 RESULT
L'Oréal Turkey saw phenomenal results with this 2-month March–May 2018 campaign. It resulted in:
13-point lift in ad recall

7-point lift in brand awareness

3-point increase in message association with the campaign main hashtag

3X increase in Sugar Scrub sales, compared to February 2018