Who doesn't search and look for ways to boost the online presence? Everyone looks forward to boosting their social media presence and generate more engagement with their social media followers.
Let's get started with this guide and get exposed to social media marketing ideas to energize your online presence easily.
How to Boost Your Online Presence on Instagram:
Instagram is one of the most important social media platforms to use in marketing. It represents the visual platform for your business, therefore, there are some things you need to consider.
Instagram Photo Contest:
As mentioned earlier, Instagram is a great tool because it's image-driven. As known, people love contests and competition especially if there are amazing and cool prizes involved.
That is a great way to get more engagement with your target audience and to build brand awareness, besides getting the early adopters to not only get on board but also share your company with their followers and the people they know.
Here is a quick tip on using hashtags, as Instagram is really popular with hashtags and you need to use it perfectly.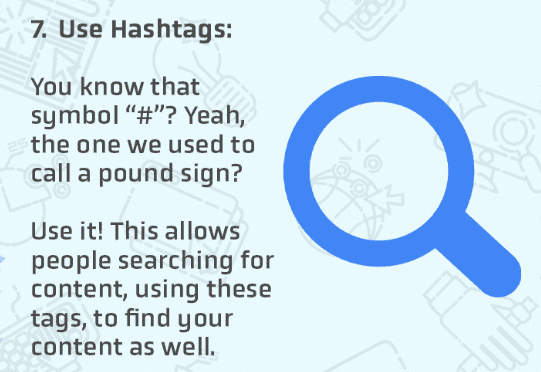 Some Tips to Increase Your Online Presence on TikTok:
TikTok videos can have a great impact on your social media presence as it is a great place to showcase business behind the scenes or in-the-moment content.
For instance, boutiques can use TikTok for the ever-popular-try-on videos, also you can film a whole season's worth of sales in a fun sped up video besides adding your own hype music.
The graph below tells you some tips as well.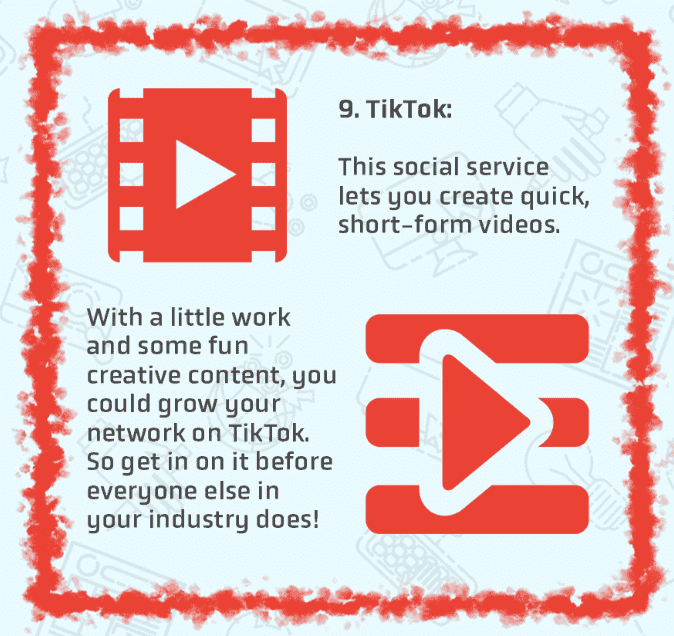 Make Your Presence Visual:
One of the best platforms to make your online presence visual is Pinterest. It is an important platform for companies that can create boards with content that utilize both visual appeal and provide the audience valuable.
Therefore, you can use Pinterest as a powerful tool in your social media marketing.
The below graph tells you more about Pinterest.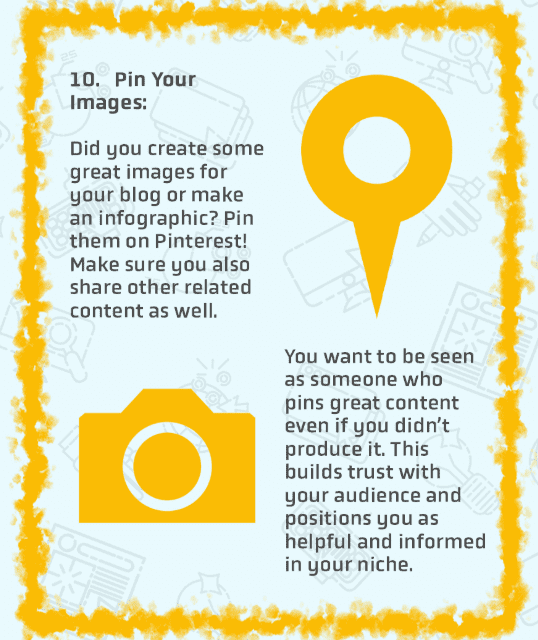 Make sure to check the full 17 practical and creative tips to improve your online presence easily and effectively.
What's in the "17 Creative Social Media Marketing Ideas to Energise Your Online Presence Guide":
Instagram photo contests
LinkedIn groups
Hashtags
Follow your competitors
Connect with leaders in your niche
Number of Pages:
Pricing: