On Monday, Facebook announced a new logo for Facebook Inc. The new logo is meant to separate the parent corporation — and its subsidiaries like WhatsApp and Instagram — from the Facebook social network, sometimes known internally as the "big blue app."
Facebook is now spelled out all in capital letters and has no set color. Instead of its iconic blue lettering, now the letters switch colors depending on which app the logo is representing. The logo alternates between blue, green and hues of purple, red and orange — all colors that represent its other brands. Blue for Facebook, green for WhatsApp and purple, red and orange for Instagram.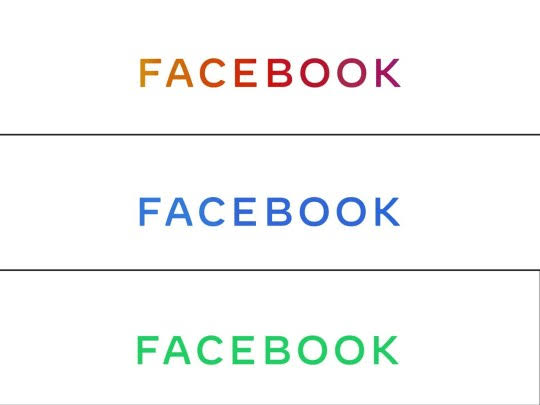 Facebook has always used its social network's word mark to represent the company as a whole. But 15 years on from its founding, Facebook is now far more expansive as a parent brand, and the company apparently felt it was necessary to distinguish itself from the social network it was built upon.
Mark Zuckerberg, Facebook's CEO, said in a report "Many people don't know we build these products or that our teams often work together. But we believe people should because it's important for people to know who's behind the products they use."
Earlier in 2019, Facebook laid out plans to integrate its messaging platforms, WhatsApp, Instagram and Messenger, and make privacy a bigger focus. This includes encrypting communications and making it possible for users to send messages to their contacts using any of its services and SMS. The move could effectively cement Facebook's dominance over the messaging market for years to come.