It's a good day for Facebook users in the US. In light of the major demand for news content rising amid the ongoing major events, Facebook made an action and has announced that it's rolling out its repaired Facebook News tab tp all US users from today.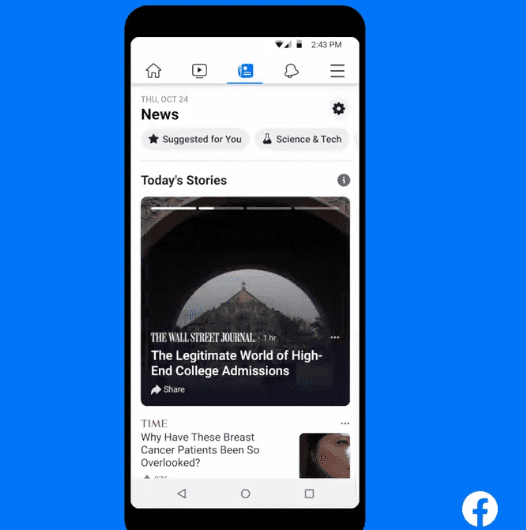 More Information About Facebook News Tab:
The last October, it was first launched in selected regions, moreover, the new Facebook News Tab will initially be available through the app menu, as opposed to getting its main tab.
According to Facebook, the new Facebook News Tab will be shown at some stage to those who regularly access the news tab through the menu.
In light of this matter, TechCrunch reported "Since the announcement last fall, Facebook has also added new features, including breaking news alerts, timely news digests (e.g. "COVID-19 News" or "Unrest in America"), and targeted notifications. The notifications will appear at the top, and may include alerts of a live video or breaking news."
It should be mentioned that Facebook news will be moderated by both humans and algorithms.  Additionally, users will have the ability to react to stories in-stream, besides having the ability to share articles with their connections, however, they won't be able to comment on news stories in Facebook feed.
Moreover, users will have the ability to hide topics, articles, and publishers that they don't want to see, better personalizing the display. In light of that matter, Facebook has approved more than 200 publishers eligible to appear in the US News stream, which should make Facebook a more authoritative information source than the general Facebook feed.
As mentioned, the demand for news content might have helped Facebook to fully launch the new feature.
People will return to the Facebook News Tab if Facebook News can provide people with a link to real-time, arranged with their main interests, appropriate coverage, that would be a compelling option for people.
According to new research, two-thirds of Americans now get some news coverage from different social media platforms, and Facebook is what tops the list among the other social media platforms with a percentage of 43%.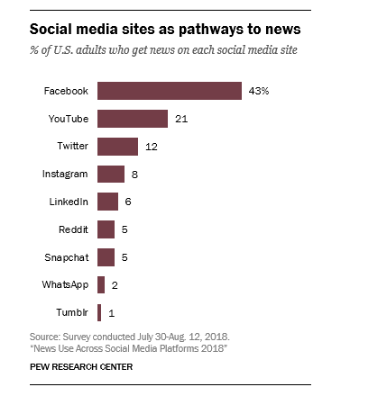 This percentage will possibly increase and especially during the COVID-19 lockdowns.