As everyone staying home because of the necessary lockdown, and the impact on almost every industry due to COVID-19. During the current events, and due to the broader human impacts of the pandemic, it is challenging for marketers to understand where they are placed, and how they should\can\maintain connection with their target audiences at crisis time.
However, research has shown that the majority of consumers are still open to brand messaging amid the crisis, reaching people – in the appropriate way- is necessary to effectiveness, and situational awareness is key. The picture and video sharing application, Instagram, has shared main tips on how brands can keep their connection via Instagram Stories.
Keep on reading to figure out the best tip for your business.
The Top Six Key Tips About Instagram Stories for Brands:
Bear in mind these six tips to make better use of Instagram Stories Amid COVID-19:
1. Make it possible for people to support your brand: This is Instagram's first tip to promote ways in which people can support your business and this is by using Instagram's food ordering stickers and new gift cards in your story frames.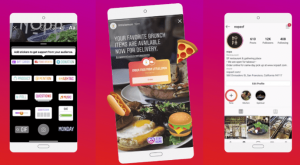 2. Inform and Uplift: The tip here for brands is to share positive stories about sacrifice, kindness, and support health and safety messages from trusted sources.
3. Share your story: Instagram suggests that brands should share what is behind the scenes of their business as a result of COVID-19, in addition to how they are looking to address the main issues besides assisting their suppliers along with communities.
4. Start a conversation: As for this one, brands should use the question sticker to reach and engage with customers and ask how they are feeling. Another recommendation from Instagram is using tools like the Countdown sticker for building engagement about digital events.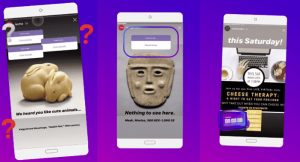 5.Answer FAQS': Brands should consider using their stories to answer popular and common questions which they receive to help clarify what is happening.
6. Engage with your community: The last tip Instagram notes that  Instagram stories are "where people like to express themselves", however, brands can make better use of this by providing templates for people to re-share in their Stories besides tagging their friends along with providing challenges.
Definitely, these Instagram stories' tips will be helpful for businesses that are looking to stay active -bearing in mind that the social media platforms consumption is increasing due the lockdown- and engage with customers during the COVID-19 pandemic.