Due to the necessary lockdown because of the COVID-19 outbreak, people have been isolated from their friends and loved ones, moreover, staying home and adapting to the new life for a bit, at least till things get better.
Of course, the use of social media platforms has increased and especially the features every social media platform provides such as calls, and video calls.
Live streaming has become the new thing; its usage has obviously increased amid the COVID-19 lockdown. Clearly, it is the available option that allows people to replace their real-life lost social interactions. Many video chat applications have seen a huge increase in its usage and still growing, such as Zoom and Houseparty.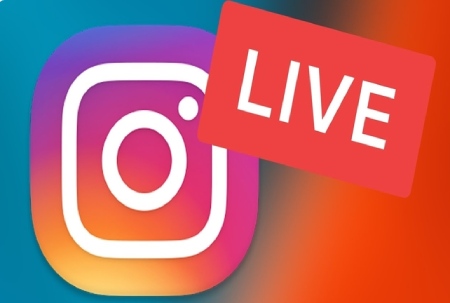 Instagram has decided to join this and to offer its users a great feature like this, as always Instagram is making use of the current events and brings everyone closer. As earlier, it has released a Co-Watching Feature that allows users to share the saved videos, images with six people at a time in a live video chat.
Related News: TikTok Launches Celebrity-Hosted, Daily Live-Streams to Break the Tension Midway the Lockdowns
According to Instagram Chief Adam Mosseri, it is under consideration, the option of adding more people withing the capacity to go live on Instagram live.
"Right now you can only go live with one other person at a time, we're looking into if we could expand that, but it's not clear that that is the most pressing thing that we can add to Live, versus just getting stability up, adding more features, making it available on the web, etcetera." Instagram Chief Adam Mosseri mentioned in a Q and A through the use of Instagram Stories. 
On the other side, a live stream is better than video chatting because video chatting is limited to a small group of people, unlike the live stream. Probably, that is the reason why Facebook might have removed this option to go live with guests via Facebook live.
"We're committed to building a truly social video experience on Facebook, and we're constantly evaluating the set of features we offer to the community. It's important that we prioritize and focus on experiences that drive the most value for the community." Facebook Stated.
Nowadays, Instagram is looking forward to adding any possible features to Instagram Live and Stories, However, the significant note that Adam Mosseri has mentioned is that Instagram Live may e available also on the Instagram web, and that will be popular to Instagram users.
Amid the COVID-19 pandemic, social media users would definitely like to have fun while staying home and interacting with everyone else without feeling they have lost the real-life interaction.