As a sequence of the rapid spread of coronavirus, actions need to be taken to curb the expeditious spread of the virus. The governments have made strict and substantial decisions. In light of that, some governments have set up a curfew to prevent the spread of the virus and limit the gatherings.
But not only the governments, business owners as well responded to this pandemic. Working from home has become the new normal as the majority is working remotely right now till things go back to the way it was.
This might have been the year for many people to start their business and enter the real business world but sometimes things get out of control and due to the COVID-19 pandemic, businesses are facing financial struggles.
Staying healthy and safe is the most important thing but that does not mean you are not thinking of your business, you are probably lost and overwhelmed by all of the ongoing events and wondering how will you handle, manage and survive your small business during this period.
How to Prepare Yourself & Your Business to Face the COVID-19 Pandemic?
Be Informed and Don't Panic
First things first, mental health is everything and like everyone, we are all astonished by how fast everything is changing and we need a break!
Stay informed on the ongoing events but do not get stuck in the middle of everything and lose control. Getting too much information and especially the wrong ones can cause anxiety and you need to be in good mental health to control things. You can check The World Health Organization or CDC for trusted and updated news.
At last, you need to take a break and have a clear vision of what will you do next.
Related Article: 10 Useful Social Media Management Strategies in Times of Crisis: COVID-19 Outbreak 2020
Keep Your Employees Safe and Sound
It is important to make sure your employees are in good mental health to perform. Make sure to keep them updated about the trusted news and how to take care of their health and avoid anything that can make them infected.
If you are not willing to work remotely or it is not possible, make sure you lessen as many employees as you can for everyone's safety. the less the better.
Encourage sick employees to work from home and implement systems that allow them to work remotely if possible.
Give employees flexibility because they can be fathers or mothers and working from home is a new thing for their children and them too.
Related Study: The 2020 State of Remote Work
How Can Your Business Survive the COVID-19 Pandemic?
The coronavirus has an impact on all industries, therefore, we have to know what are the steps and strategies that can keep the business productive and successful in crisis times.
If you're going to put out this crisis fire, you need a good hose. Below we show you these 8 tips to guide you with your business: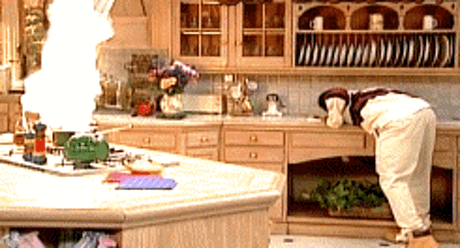 1. It Is All About Communication:
Whether you are working remotely or from office, communication will remain what keeps your business going and keep you productive. The communication strategy should be multi-pronged and use all available channels to communicate.
2. Set up a Remote Work Policy:
So now everyone or the majority is working remotely. Carry out a remote work policy that covers when you expect your team to be online or available, how to communicate (via email, Slack, or video call, for instance), and what deliverables each team member is responsible for completing.
3. Create Daily Check-ins:
You can make it like it is not remotely. Just set virtual office hours and be present on instant messaging applications throughout the day to help employees. You may want to use a video conferencing app to have a virtual version of the same meeting each morning
4. Show Support and Do not Forget About the Non-working Interactions: 
Employees are used to having their daily routine every day and skipping this routine for a while can make lead to loneliness. As a leader, it is one of your duties to show and provide mental and emotional support to your employees and especially in the time being.
On the other hand, make leisure time as a way to escape the negativity and re-connect with everyone and for them to connect. You can set a virtual happy hour weekly and build bridges with everyone.
5. Do not Forget About Your Customers:
We are all in this together and customers are a part of the crisis as well. Make sure to be transparent about the situation, give them insights on the steps you are taking and keep them updated on your product/service. Customers appreciate being valued, transparency and being connected with.
6. Consider Planning for the Long Term: 
We all hope for this to end as soon as possible but you have to consider planning for the long term as well because anything is expected. Therefore speak to your suppliers, investors, partners, and local officials daily to learn how you can start to implement safeguards that will help you stay above the red while officials work to contain COVID-19.  It might be a while until your small business gets back to business as usual.
7. Share Documents:
In order to do so, you have to create a system for sharing documents because it will make things easier. In case you do not have one, it is a perfect time to consider Google Docs, Box, or Dropbox to share files. Do not scatter team files across email, Google Docs, and your personal hard drive.
8. Feedback Is Important:
You need to ask your employees about their feedback on how the situation is going, ask for their suggestions and listen to them because keeping track of things will help both sides.
Tools You Can Use to Help Your Business Amid the Coronavirus Pandemic 
In case you are working from home, you will need to communicate with your employees and since this might be something new to all of you.
Here are some tools/platforms to help you with your new remote work life:
1. Meetings Softwares
Meetings can be done over Skype, Google Hangouts, or Zoom, while real-time collaborations can be done using free platforms such as collabedit, besides Cisco, the multinational tech giant, whose Webex product hosts video conferencing, online meetings, screen share, and webinars. It is offering free 90-day licenses with unlimited usage, and Jamm, a voice and video collaboration tool for remote teams, is offering its service free to any team for four months.
2. Project management Softwares
To maintain everyone's regular workflows while you're all working remotely will require a top-notch project management tool. If you're not already using software like Trello, Basecamp, Asana, Airtable, Monday.com or Milanote now is the time to set it up.
It's easy to assign and break down tasks, and status updates and project progress are available at a glance.
3. Chatting Platforms
For the chat software here are two different tools you can use, like Slack and Microsoft Teams that allow seamless communication between individual team members, departments and the entire company.
Different chat "channels" allow people to discuss work, brainstorm ideas and stay connected to each other throughout the workday.