LinkedIn – the career-oriented networking platform- is doing a massive effort during this pandemic, from suggesting what kind of posts to share during the COVID-19 outbreak to giving free job posts to essential services amid the pandemic, great, right?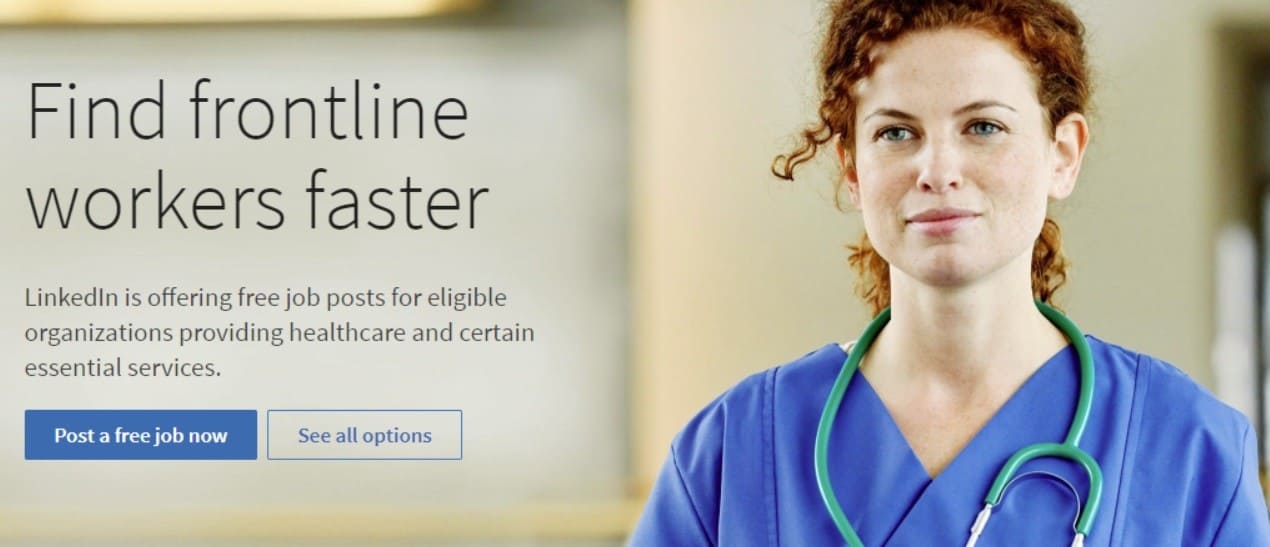 LinkedIn says that it will provide this initiative starting from this month and for the next three months."We've seen healthcare job posts on the LinkedIn increase by 35% since the outbreak began. Similarly, supply chains, supermarkets, and freight delivery services are working around the clock to provide resources. To help, LinkedIn is offering free job posts for critical organizations that need to quickly find skilled workers to fill critical roles. It's the least we can do to support those of you who are working tirelessly for all of us." LinkedIn stated.
Not only that, but it will allow tagging critical jobs and placing them "front and center" on its homepage which is a notable location, the goal behind this is to drive the right people to these job postings fast.
As for the free job listings, it will be available for 3 months as mentioned earlier, between April 1st,2020 and June 30th,2020. Listed below are the sectors which will are entitled to the free job listings and will be open to businesses operating.
Supermarkets.
Warehousing.
Healthcare, including medical devices, hospitals, mental health, and medical practice.
Freight delivery services.
LinkedIn mentioned that businesses will need to have one of the industries mentioned above listed on their company's LinkedIn Company Page and on the job ad itself to qualify. However, its efforts were not limited to this but also give these positions an additional promotion to highly relevant candidates through a special "Urgently Hiring" job category.
We have to admit that LinkedIn is making a great process during the pandemic and its efforts cannot be neglected at all, also individuals and business owners should make better use of what social media platforms are providing to help us get past the COVID-19 pandemic. Hopefully, we see more and more social media platforms contributing to these amazing initiatives.