While we are receiving inaccurate information about the persistent events through different platforms, many social platforms have taken actions to curb the expansion of the misleading information to stop people from panicking and make sure that they act under the warnings given globally.
Amid the current circumstances Snapchat has taken actions upon coronavirus, it started with allowing employees to work remotely, however, Snapchat's offices will remain open.
Snapchat CEO Evan Spiegel says the company is "Coordinating with team members in critical business functions who need to be in the office to ensure business continuity." The move is designed to "create sufficient social distancing to protect our critical team members who continue working in our offices while contributing to global efforts to slow the spread of COVID-19.
Due to the utmost importance of spreading the accurate information, along the same lines with other social media platforms, Snapchat provided an update on the efforts it's pledging to ensure that the users get accurate, well-timed information about the COVID-19 outbreak, as it strives to play a fundamental role in the global information about the pandemic.
However, Snapchat is not working by its self as it is working with the World Health Organization and US Centers for Disease Control to help ensure that its users get the most recent information on the current situation from trusted sources.
The World Health Organization on Snapchat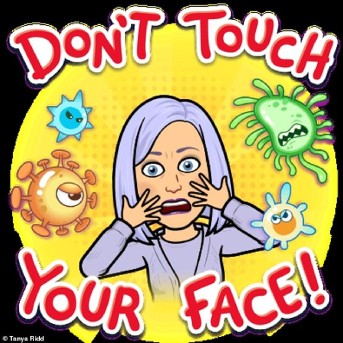 "WHO publishes regular updates from their Official Account, and we've worked with their team to develop custom content to answer questions from the Snapchat community," Snap says.
Additionally, Snapchat has also worked with the WHO on a new AR filter which includes key information about how people can reduce their risk of the infection amid the outbreak. On top of that, it has added some new stickers to help promote health measures during the outbreak.
Furthermore, Snapchat can deliver accurate content via its Discover platform because Discover content is already controlled and organized, decreasing the risk of misinformation.