What is the best way to establish a relationship with your consumers?
The short answer is "Customer Success"…
This question is one of the many essential questions brands and businesses of today have. Building a relationship between your brand and your users plays a major role in your growth and sales.
Needless to say, it is a total must for you to bridge the gap between brand to the consumer. However, more often than not, establishing a relationship is really not that easy.
This is why we've come up with ways to help you establish better relationships with all your consumers. 
What Is Customer Success?
According to HubSpot, "Customer success is the process of anticipating customer challenges or questions and proactively providing solutions and answers to those issues prior to them arising. Customer success helps you boost customer happiness and retention, increasing your revenue and customer loyalty."
Customer Success Software Fit for Your Budget and Business:
There are now a ton of budget-friendly success tools that could help businesses and brands. These success tools were meant to be a great investment to help build a relationship between the business and its consumers.
For you to keep track of your customer success best practices and your workflow, you need tools to help you. These tools assist in collecting and analyzing data, managing customer interactions, and building up self-service customer education. 
Customer success management tools are known to improve customer retention, by as much as 27%. And we all know what retaining customers are way more beneficial and cost-effective than acquiring new ones. They will help you track and organize your system.
Here Are 5 of the Best Customer Success Management Software:
Although there are a ton of choices for which tools to use, some are too expensive. Keep in mind to choose tools that you can maximize like Zendesk, HubSpot Service Hub, and Akita.
These success tools are budget-friendly, easy to use and do the job excellently. They help you organize, manage, and analyze data. These tools just don't make your life easier, but the customer's experience better and smoother. 
Benefits of Using Customer Success Tools in Improving a Brand:
The internet and today's technology has really made running a business easier. Customer success tools are meant to help improve a brand's work efficiency. Since these tools manage and analyze all the keyed-in data from you, they make your life easier.
Related Article: 20+ of the Best Tools for Measuring the Success of Any Digital Marketing Plan
Effective Ways to Get in Touch With Customers: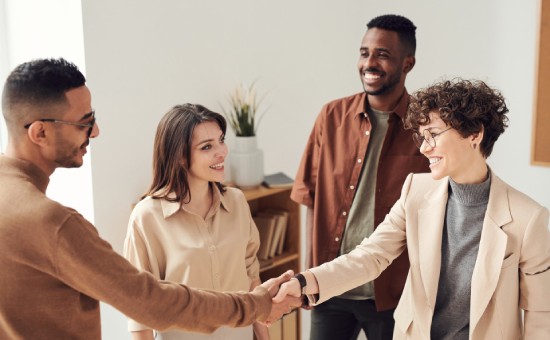 Consumers nowadays want more from brands. They want a connection. this will help you build their trust. Trusting consumers often leads to loyal customers. This is why we need to reach them better. This is why having an email list is important for brands.
Check These Ways to Connect Effectively With Your Customers:
1. Create a Database for Your Customers:
Before taking any step forward anything else, create a spreadsheet detailing all of your existing customers. Type in their names, phone numbers, email addresses, social media accounts and anything that will help you stay in touch. Make sure to add notes about how they like to be contacted or and other notes may help you in contacting them.
If you can afford it, it'll be great to use a CRM tool, so you never lose track of a client or customer again. Here are some examples:
2. Set Up an Alert on Each of Your Customer:
There are so many tools help you keep track of your customers or even your competitors. Google Alerts is the first recommendation, Talkwalker is another.
3. Email Marketing Campaigns:
They help a brand get closer to their consumers. Try combining video marketing with your email marketing strategy. Implementing video in your emails can multiply open rates by more than 6 times. Moreover, using the word 'video' in an email subject line boosts the open rates by 19%.
4. Get Personal and Act Like a Human Not a Machine
Back to the database you've created, try to collect some info about the interests of each person; what they like, what about their own life, etc.
Wrapping Up
Now we all know that customer success tools are absolute lifesavers. But good old interaction with your consumers is still one of the best ways to supplement those success tools. It is a fact that the internet has provided you with a ton of easier systems to reach your consumers. However, these systems can not replace the "human touch" consumers need.