The world has been an interesting place for marketers over the past couple of years, and 2023 promises to be no exception. 
With inflation increasing the cost of living, brands will have to compete for diminished disposable income and limited resources. Many marketing trends in the coming year will reflect those challenges.
Here are some of the top 2023 digital marketing trends to take advantage of now. 
Expansive Answer-Based SEO
SEO marketing has come a long way from keyword stuffing and hiding content in white font at the bottom of the page. 
With each passing year, search engine crawlers get more sophisticated. Google, in particular, is continuously updating its approach to rank the most relevant, user-friendly content possible. The latest update prioritizes long-form content that answers questions about a keyword in-depth.
For example, suppose you were making content to drive traffic to your orthopedic practice. Two commonly asked questions include:
What is an orthopedic surgeon?

What are the differences between an orthopedic doctor and an orthopedic surgeon?
Traditionally, SEO experts at an orthopedic marketing agency might have you make a separate post centered on each question. Going forward, Google will start prioritizing longer content that answers all relevant questions in one post.
The idea is to have a one-stop shop for the chosen keyword and related terms. Your business can start preparing now by:
Revisiting previously published content to expand and refresh.

Incorporate

FAQ sections

into new and existing content. 

Use SEO tools to find relevant questions (long-form keywords).
Refocusing on Email Marketing
Social media marketing has become a significant part of the digital marketing ecosystem. Yet, blunders and tumultuousness across the platforms have many brands refocusing their efforts on email marketing efforts.
The infamous Meta crash of October 2021 is expected to have lost small businesses thousands in revenue and millions for larger brands. Almost a year to the day later, another glitch caused many Instagram account holders to lose hundreds of followers.
These occurrences were reminders to small businesses and brands that having another channel of communication is essential. With so much uncertainty surrounding Twitter and Meta's futures, 2023 will be a comeback year for email marketing.
Automation and AI are also changing email marketing practices and making this powerful tool more accessible for small brands. Some key elements include:
Automated cart and browse abandonment flows

Customer onboarding flows

Project planning and tool integrations
Start outlining your customer flows and explore strategies for incorporating automation and AI into your email marketing strategy. 
Employees as Brand Advocates
Employers are coming to discover that the best ambassadors for their brands are their employees. 
The pandemic caused a paradigm shift in how people view work. Feeling undervalued during the pandemic and facing life-altering events sparked a change in priorities for many. Additionally, many workers report significant burnout symptoms and apathy toward their jobs. 
Not only are unsatisfied employees heading for greener pastures, but they're also sharing their terrible experiences online. 
Taking a human-centric approach to branding, starting with the employees as a foundation, will be immense in 2023. Get a jump start on this movement by:
Creating a safe space for sharing

Capturing true employee feedback

Revisiting perks and benefits

Exploring an employee ambassador program
These efforts tie into digital marketing through passive social media efforts. Employees who love their jobs will share posts and reviews on personal platforms. They'll create content for sharing and work harder to ensure all marketing collateral is high quality.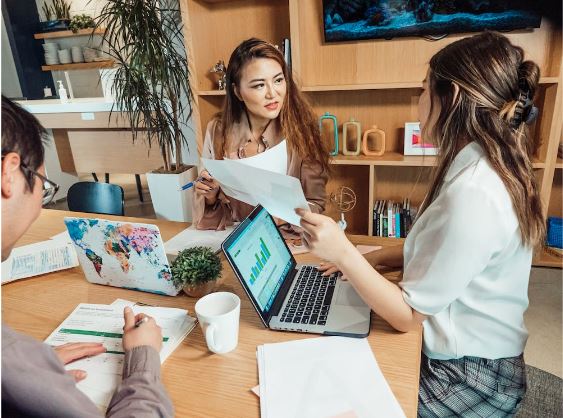 Increased Focus on Ethical Marketing
Brand authenticity and transparency have been a top priority for consumers in recent years. Customers prefer to purchase from brands that don't pressure them into buying. 
Ethical marketing is an approach in which the brand prioritizes fair practices and authentic customer relationships. The goal is to avoid predatory practices like shame, retraumatization, and forced scarcity. 
With inflation increasing consumer pressure, ethical marketing will become more important. While predatory practices may yield a quicker conversion, it comes at the cost of consumer trust, retention, and brand reputation.
Start this digital marketing strategy now by:
Auditing your existing marketing materials

Conducting market research on existing campaigns

Removing scare and shame tactics (if applicable)

Developing social responsibility impact strategies
The modern consumer wants to know that the brand they give their money to is making a difference in the world. Take the slow and steady approach to nourishing customer relationships, and let your churn rate tell the true story of how your customers feel about you.
Renewed Interest in Affiliate Marketing
While email marketing will be a focus in the coming year, social media still has a strong foothold. One of the challenges with the looming recession is the lack of capital for marketing spend.
Affiliate marketing helps reduce capital needs by paying brand ambassadors and affiliates a percentage of revenue versus a flat rate. This shift is in alignment with the growing popularity of nano and micro-influencers. 
Final Thoughts
As you plan your 2023 digital marketing strategy, look at your brand as a whole. Take the time to research and see how customers feel about you. Explore opportunities for improvement and growth, and don't be afraid to invest where it counts.