Customer service has evolved with the help of software and automation tools. Businesses can manage support requests and easily keep track of customer interactions on various channels. A help desk ticketing system is one such tool that makes customer service faster and more efficient.
However, you should note that customers are beginning to demand more self-service options. According to some stats, 79% of customers prefer to use self-service support tools so they can find answers on their own. 92% would also use a knowledge base for self-service support.
In these present times, customers want to find solutions to their problems without having to reach out to a live agent. 77% of customers would see your company more positively if you provide self-service options for support. In this article, we'll compare helpdesk and self-service and how you may benefit from using both.
What is a Help Desk? Is it Different From a Service Desk?
A helpdesk is a platform that oversees every form of support between a company and its customers. The features in a helpdesk include ticket management, multichannel, self-service, knowledge base, analytics, reporting, etc.
A service desk is simply software that helps with answering queries and resolving tickets. It provides a single point of contact between the service agent and the customer. It's used to solve specific problems and manage incidents.
Although the terms, helpdesk and service desk, are often used interchangeably, they don't have the same function. A help desk is a complete system for all-around customer support while a service desk is just one aspect of a helpdesk.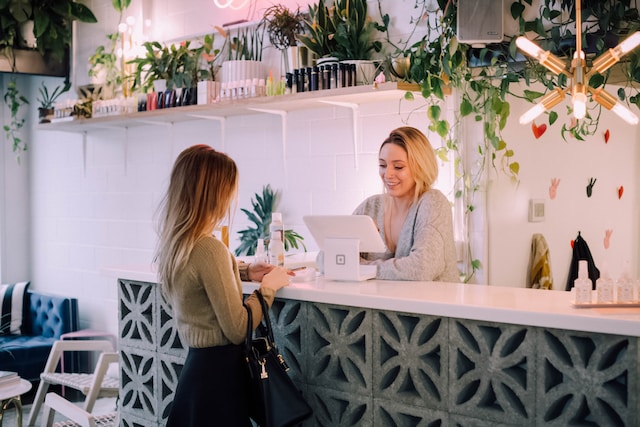 What is self-service?
Self-service is a form of support that enables customers to search for answers without any assistance from a support representative. It allows customers to access solutions quickly and agents wouldn't have to deal with so much.
Direct communication with a support agent isn't the only option for providing quality support. So it's a great idea to include self-service options like FAQs, community forums, knowledge bases, or AI chatbots to improve customer experiences.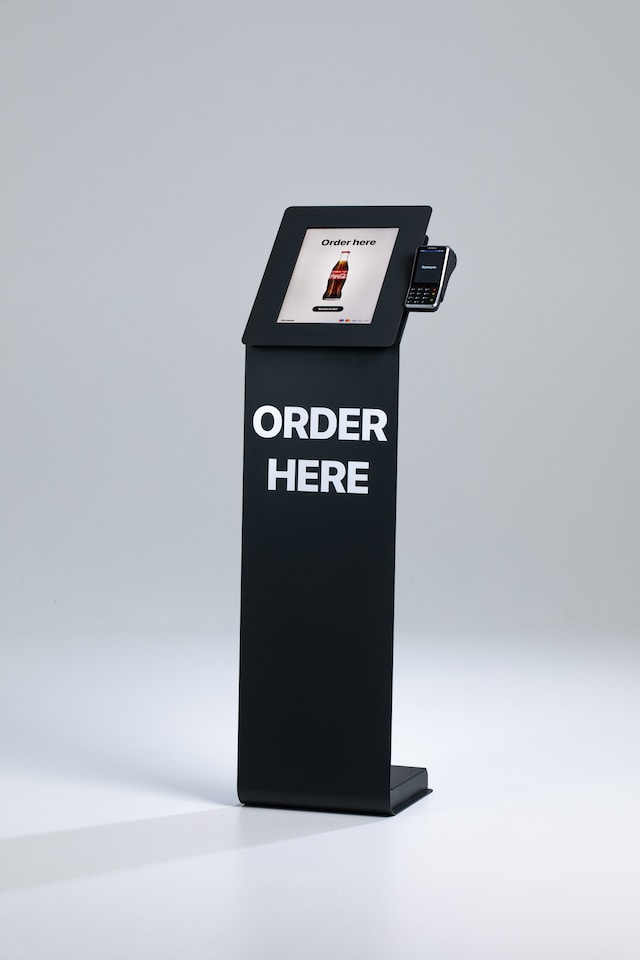 Why do Customers Want self-service Options?
Self-service allows customers to access any information at their own convenience. They can easily resolve product issues without waiting for a live agent to respond to their requests. More companies should publish resources online so customers can find answers quickly.
When most common questions are resolved through self-service, support agents would be able to support customers with complex issues and provide personalized responses as well. It helps to increase customer satisfaction levels.
How Can a Robust Help Desk System include self-service Features?
Customer self-service helps to reduce ticket volume and offer quicker forms of support. Here are some self-service features that you can add to your helpdesk ticketing software:
1. FAQ page:
FAQ is an abbreviation for frequently asked questions. You should have a page where you publish concise answers to common questions.
2. Knowledge base:
This is a collection of helpful articles that allows customers to solve issues by themselves. Support agents would write and publish the instructions for troubleshooting these problems.
3. Community forum:
A community forum allows customers to ask questions and receive answers from others. They can also search for previously asked questions and consider those suggestions.
4. AI-powered chatbots:
AI chatbots provide smart responses to queries and help to provide 24/7 support. They can be implemented on websites, mobile apps, or social media platforms.
What Other Types of Features Do Help Desk Software Have?
Apart from self-service features, other essential features need to be part of a help desk system. Below are some of them:
1. Multi-channel support:
This allows companies to receive and respond to customer requests from numerous channels such as chatbots, social media, calls, etc.
2. Ticketing system:
Ticketing software helps to track, organize and prioritize customer requests. It also helps to streamline workflows for your support team.
3. Tracking and analytics:
A helpdesk should have good tracking features so agents can check past interactions and also generate reports to measure performance.
4. Apps and integrations:
Helpdesk software should support integrations with useful apps like CRMs, collaboration tools, cloud storage, data analytics tools, etc.
5. Customer feedback:
Customer satisfaction is one of the key metrics to measure in your company. You can collect feedback through surveys, reviews, or ratings.
Why Should You Provide a Well-rounded Customer Support Experience?
When planning how to structure your helpdesk, it's important to know those crucial features to include. For example, a helpdesk should have a ticketing system or service desk, self-service options, and also support multiple channels.
A well-rounded customer support experience helps to ensure that every customer's needs are met. It also helps to save time and money as well as reduce the workload on your agents.