It is an era of the internet. In the present time, you can boost your business by showing some form of web presence. But for startups, it is hard to pay a heavy amount to engage some audience or users.
If you are stepping into a competitive business, you should have a website that brings organic traffic, grabs the attention of everyone, and gives an excellent user experience. A single Facebook page or Insta account will not do this job well. 
Some website agencies charge too high in the name of SEO or for making user experience better and designing a responsive website. A small business can not afford to pay for it, so to make things easier, and affordable, a pay monthly website is a right choice.
What Is a Pay Monthly Website?
A pay monthly website is a mixed platter in which there are all the meals available that you will need to grow a website. 
You must have heard about a yearly hosting plan in which you need to buy hosting from one platform and domain from another, then design it from a 3rd party. The hectic journey does not end here. After developing a web, you need to link with some agencies or individuals to manage and optimize your site.   
Pay monthly web, design your website, manage and update it every month, and you need to pay the agencies monthly. They not only design your site but sometimes offer hosting and free domain. You can have unlimited support from them, and whenever you want to discontinue, you can without paying any penalty.
To know more about the Pay monthly website, visit this page.
Reasons For Choosing a Pay Monthly Website:
Search Engine Optimization
Maintaining website SEO is the most challenging task in developing a website because it remains in a dynamic phase (changes rapidly). A single update in the search engine can de-rank your website from the first position to the second page. In short, SEO decides the fate of your website. 
You can get many beginner ideas and develop a website on WordPress, but following these beginner guidelines for SEO can be disastrous for your website. Only a pro knows the ins and out of it. 
A pay monthly website removes from you the headache of SEO. You will get 24/7 SEO support, so you will get an optimized site for the search engine.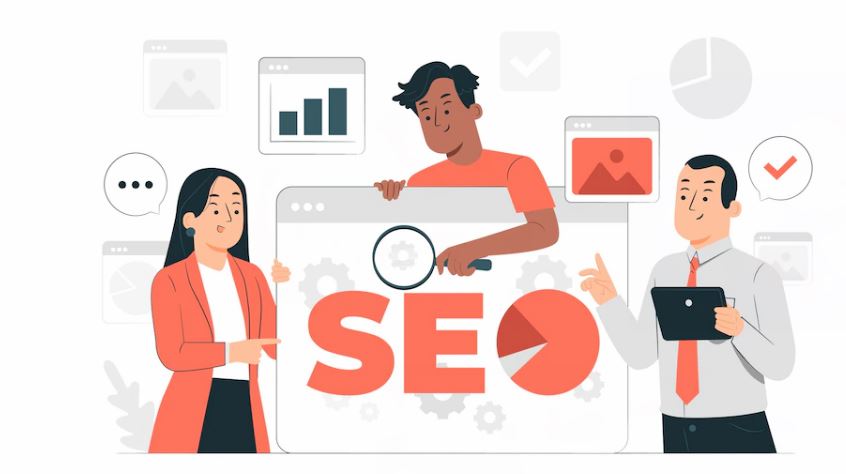 Upfront Cost
To build a website, you need to spend an average of $6000, which is of great worth for a small business. The amount may increase significantly to keep the site maintained.
In the pay monthly website model, you do not have to pay any upfront cost, thus saving you from ongoing cash flow. 
Having a pay monthly web service also saves you from paying the hefty upfront cost and getting little or no ROI. The pay monthly web pricing plan starts from $20 to $50 for full website coverage. This model is the most feasible for startups and micro businesses due to its cost-effectivity. Large businesses are now also moving toward pay monthly website design due to its benefits. 
User Experience and Responsiveness
The most important feature of an optimized web is its responsiveness and user experience. If the design is not fascinating and does not fulfill all the visitor's demands, the user enters a site and quickly returns. A successful site keeps its user engaged.
Pay monthly websites offer custom-designed websites that fit your business demand they keep an eye on the user experience and update the site monthly as per demand.
A pay monthly web is also responsive for all types of desktops, whether it is the mob, tablet, or laptop screen.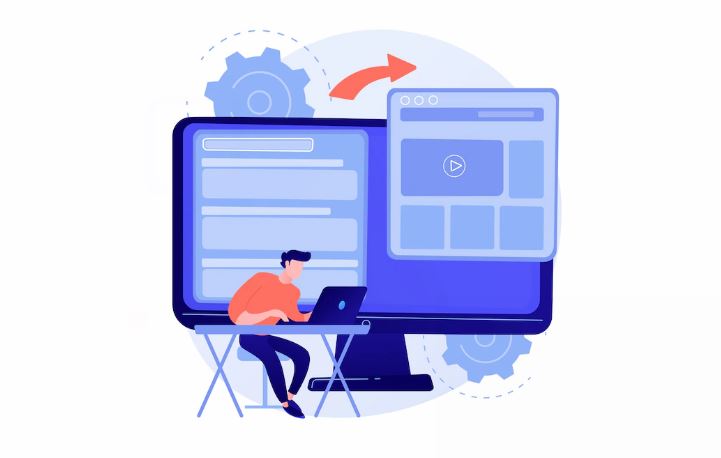 Unlimited Support with Upgraded Features
With time your website has to face different challenges and needs to be maintained so that it does not go down. Pay monthly website module of payment gives you support wherever you need it.
Some companies take the upfront cost and then ask for some more money for support. You can avoid this trap by asking whether they will provide ongoing support until you leave the plan.
If you buy a pay monthly website plan, you do not need to worry if it is going down, or you do not need to be scared of hackers. The pay monthly website covers all these maintenances.
The New Look of The Site Every Time
Moving with the trend is a good idea to grow your business and attract new visitors. If you find a web designer to change the look of your site, the budget will skyrocket. A trustworthy pay monthly website design company allows you to change the look of your site without any extras.
Is There Any Con to Using the Pay Monthly Websites?
There are many or no disadvantages of a pay-monthly website. It depends on the company you are buying the plan from and how you are dealing with them. If you make a list of which services and maintenance you need? You will enjoy the plan with peace of mind.