Before getting through this content marketing workbook, what is content marketing? In a nutshell, content marketing is the art of communicating with your prospects and customers without having to sell to them.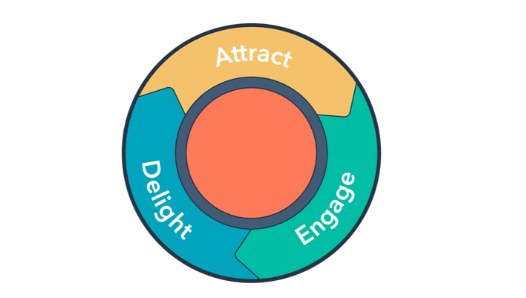 Content has the very important job of pulling people from one stage of the inbound methodology to another. Without further ado, let's go through this content marketing workbook.
Extending the Value of Your Content Through Repurposing:
It is proven that repurposing content allows you to extend the value of your content by changing it to serve a different purpose, like transforming the messaging of several blog posts to create a guide or reusing content from your guide in order to help you create an educational video series.
Generating Content Ideas:
It is essential to be up to date which makes you creative. Even though humans are always coming up with new ideas, wherever they are, sometimes it gets tricky when your job actually depends on it.
According to the content marketing workbook, A content marketer — or any creative, for that matter — doesn't have the leisure to have an "off day." Your content ideas fuel your work. Run out of gas, and your content initiatives will stall.
Make sure to check the learning module on how to generate content ideas here.
The Table of Content of "Content Marketing Workbook" Guide:
The purpose of this workbook and how to use it
Case study: Townsend security
Section 1: The power of storytelling
Section 2: Building a content creation framework
Section 3: Planning a long-term content strategy
Section 4: Generating content ideas
Section 5: Creating quality blog content your audience loves to read and share
Section 6: How Hubspot uses blogging to rank #1 on Google
Section 7: Extending the value of your content through repurposing
Section 8: Creating topic clusters and pillar pages
Section 9: How to create a successful video marketing strategy
Section 10: building a guest blogging strategy powered by SEO
Section 11: How to effectively promote content
Section 12: Measuring and analyzing your content
Your completed workbook
Number of Pages:
Pricing: