For entrepreneurs, changing consumer habits and new, easy-to-use technologies have made e-commerce a can't-miss-opportunity. It is reported that Canadian consumers are turning to eCommerce in big numbers every year.
This eCommerce guide will walk you through the process of building an eCommerce marketing strategy. Without further ado, let's get through this guide.
Build your eCommerce Marketing Strategy:
First things first, it is necessary to create your marketing strategy by answering a few simple and basic questions. According to the eCommerce guide, the most important question is why your customers should choose you over your competitors.
You need to consider these following 5 factors when deciding what to sell:
Product size and weight: Lighter products are cheaper to ship and offer better margins online.
Customization level: Customization can be a unique selling point, but it's also a source of the additional cost.
The Competition: It's important to know the marketplace besides deciding which of your products are the most competitive.
Product fragility: Selling fragile goods increases shipping costs.
Seasonality: This can affect your cash flow, your busy season, and your cost structure.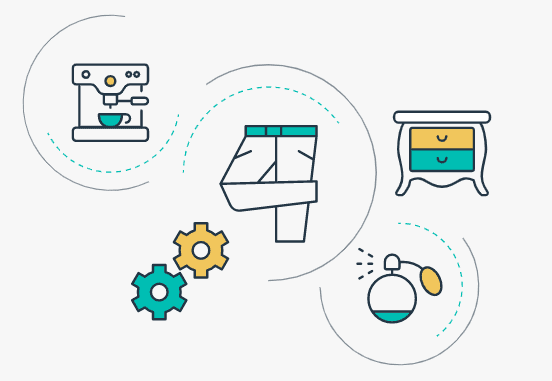 The eCommerce Guide Tips: The Top 4 Tips to Focus on Conversion:
According to the eCommerce guide, there are 4 steps to turn visitors into paying customers and they are:
Determine your current performance: You need to determine your current rate of visitor-to-sales conversion, as this number will give you a target to beat as you improve your performance.
Adapt your content: You need to find the right "fit" for conversion-optimized content by mapping your content to:

Develop customer personas
Ensure messaging is aligned to your core brand offering
Identify your priority segments

Create campaign landing pages: Ad traffic should be sent to a campaign landing page – a webpage designed to communicate a specific message related to an ad or a series of ads.
Optimize individual pages for conversion: As for this one, the final step is to consistently test your assumptions and make incremental adjustments. Bear in mind that it is better to optimize individual pages for conversion than try to redesign your site all at once.
Make sure to download the full eCommerce guide for entrepreneurs here.
The Table of Contents of "Succeed With E-commerce: a Marketing Guide for Entrepreneurs":
Introduction: Getting your eCommerce site off the ground
Build your eCommerce marketing strategy
Construct your online store
Measure and optimize
Conclusion: Adopt a continuous improvement mentality
Number of Pages:
Pricing: