Executing a successful email marketing campaign is not as easy as it may look. Over the past few years, email marketing has gone from being just another rung on your company's digital marketing strategy ladder to an undeniable necessity.
However, the good news is 99% of consumers check their email every day. Read on to know more about this beginner's email marketing guide.
The Types of Marketing Emails:
Nowadays, the key to crafting a successful email marketing strategy lies in creating trust with contacts and building genuine, long-lasting relationships with them.
Effective email marketing takes time, listening, analytics, effort, as well as strategy.
According to the email marketing guide for beginners, you have to answer this "why are you sending out an email?" and it is not because everyone out there is sending emails. You have to think about the real reason.
Here are some types of marketing emails:
Newsletter: It is an email you send regularly to certain segments of your email list that helps you interact and build relationships with your leads and customers.

Lead nurturing emails: Lead nurturing emails are usually part of a connected series that guides users further down your sales funnel.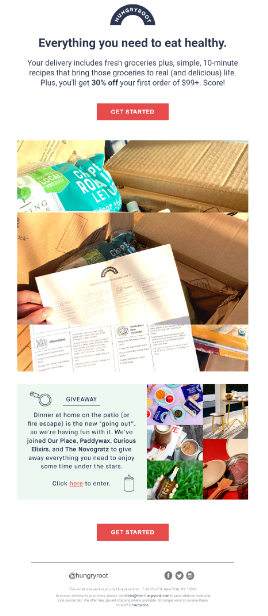 Informational emails: It is similar to a newsletter, in these emails, you could send announcements relating to new content, product updates, upcoming events, event updates, and Co-marketing partnerships.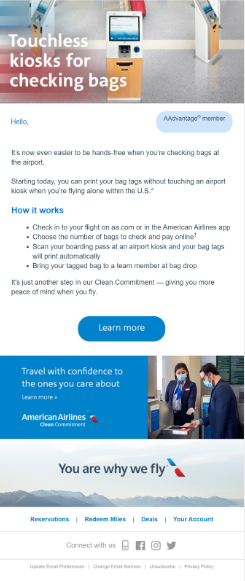 Email Design Tips: 
It is important to consider what you want your emails to look like. The design and content of your marketing emails will be what sets your rand above the competitors in your field.
According to the guide to email marketing, here are some of the best email design best practices;
You have to choose a strong subject line because your email is only as strong as your subject line. Here's a catchy subject line:

Make sure to use a consistent tone through your email content, your social accounts, and also your website.
Enhance the user experience and organize your layout with an eye on user experience. Enhancing user experience means using a responsive design.
CTAs are highly important because they are used to convert your email recipients.
Download the full guide to email marketing here and check the full tips.
The Table of Content of "The Beginner's Guide to Email Marketing":
Introduction
The types of email marketing
Getting set up
Email design tips
Email marketing metrics
Staying compliant
Conclusion
Number of Pages:
Pricing: