There is a huge number of active users on social media platforms, every month, there are over two billion active users on Facebook, one billion on Instagram, and 365 million on Twitter worldwide.
Moreover, in the U.S. alone, 77% of the population has a social media account of some kind.
Because of these huge numbers, marketers are quickly learning about the importance of targeting their customers through social media. Get to know more about social media campaigns in this guide.
Social Media Marketing Is Effective
You need to take advantage of social media as everyone uses it while traveling, commuting, and even relaxing. Social media campaigns have become an essential marketing technique for businesses everywhere because of social media advertising.
Using social media will let you reach your target audience, engage with current besides your potential customers, create brand loyalty, drive sales, and increase website traffic.
Social Media Campaigns: What Is a Social Media Marketing Campaign
In order to start with your social media marketing campaign, you need to know what it's all about.
According to this social media campaign guide, a social media campaign is a business's coordinated marketing effort to reinforce information (about a brand, product, or service) using at least one social media platform. These campaigns are strategically focused, have measurable outcomes, and influence social media followers to feel or act in a certain way.
When creating a social media marketing campaign, you should keep specific SMART goals in mind to ensure your work is as effective as possible.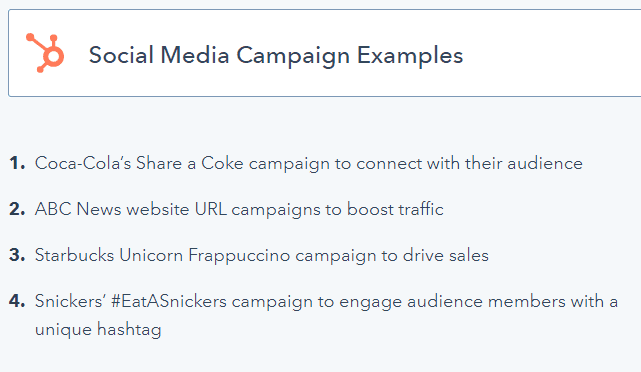 Your business can actually improve brand awareness through social media by posting your campaigns on a variety of social media platforms. Also, you can also use specific hashtags and provide followers with incentives for sharing your content and tagging their friends.
According to this social media campaign guide, 91% of marketers said they noticed an increase in their brand visibility by only spending a few hours per week on social media.
A great example of using social media marketing to raise brand awareness is Apple's Shot On iPhone campaign. Apple's impressive iPhone cameras allow their 90 million+ users to take pictures that look like they were taken with professional cameras.
Apple's social media marketing campaign increases brand awareness through their Instagram page, hashtag, and the requirement that people share their photos with their own followers.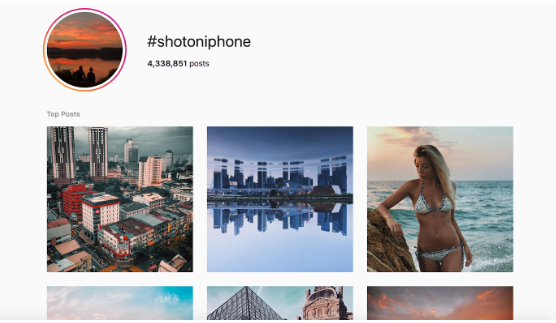 Make sure to download the full social media campaigns guide.
What's in the "The Ultimate Guide to Social Media Marketing Campaigns":
Social Media Marketing is Effective
What is a Social Media Marketing Campaign?
How to Set Campaign Goals
Social Media Campaign Examples
Create a Social Media Marketing Campaign
Number of Pages:
Pricing: