On Thursday, Snapchat introduced Dynamic Ads, which will allow campaigns to automatically bring hundreds of thousands of products to Snapchat users, based on their interests and in real-time. 
Starting now, advertisers can pick from an array of templates that will be exposed to users during an open beta test period. Campaigns will launch in about one or two weeks, but will only reach US Snapchat users, despite being available to advertisers globally. In the coming months, more global users will be able to be targeted.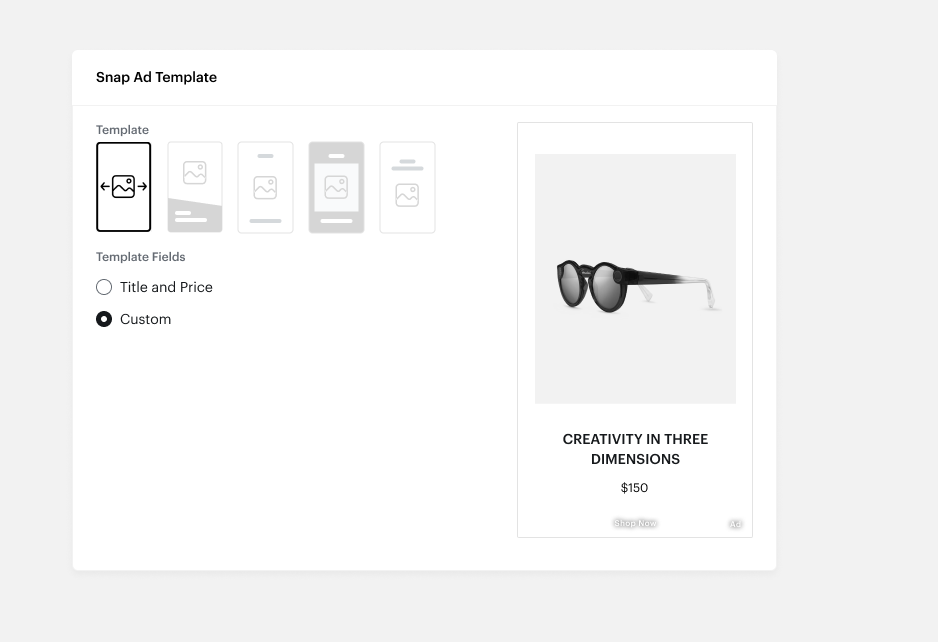 Snapchat has listed some benefits of Dynamic Ads, including:
High quality creative:

Easily choose from templates designed to showcase products visually, making your ads look beautiful and native to the platform, without the need for any design skills.
Improved return on effort:

Cutting out the time spent on manually creating ads means more time spent focusing on growing your business.

Increased ad relevance:

Simply sync a product catalog, select an audience for prospecting or re-engagement, and let Snap's system deliver the ad in real-time. As changes to products occur (i.e. price or availability), the ads will adjust accordingly so you can run 'always-on' campaigns, to continuously tailor the shopping experience to Snapchatters' preferred interests.
Advertising on Snapchat has been going on for years, with brands taking advantage of tools like Snap Pixel to ensure their branding efforts conform to the litany of mobile devices out in the wild. Through this new beta program, Dynamic Ads will automate how marketers scale and personalize their advertising campaigns.
Over time, Snapchat has increasingly added more features to also make the app more shoppable, engaging and effective for marketers. Yet, according to research, Snapchat remains a small player in the global digital ad market with 0.5% revenue share, compared with Google at 32% and Facebook at 21%.