Obviously, COVID-19 has an impact on every industry worldwide. It has even affected consumers' behaviors. As reported, The COVID-19 outbreak has had a mixed impact on purchasing behavior and budgets.
Without further ado, let's get through this report of B2B buyer trends.
COVID-19'S Impact on Purchasing Behavior:
According to the B2B buyer trends report, slightly less than half of the companies indicate that current conditions have accelerated
purchasing behavior (40%), while nearly half indicate (45%) current conditions have decelerated purchasing.
Not also that but, budgets for purchasing have increased at a third of companies (39%) and decreased for a third of companies (37%).
Moreover, over half of the companies (54%)anticipate that their budget for purchasing will increase in the next year, while very few companies expect a decrease (16%).
Check the COVID-19 outbreak impact on purchasing behavior chart: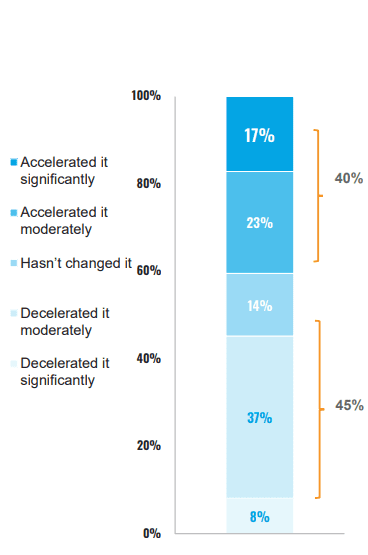 Top Important Factors to Consider When Switching to Self-serve Channels
According to the B2B buyer trends, buyers consider market-relevant pricing the most important factor when considering switching to self-serve channels.
The chart below shows the top factors to consider when switching to self-serve channels: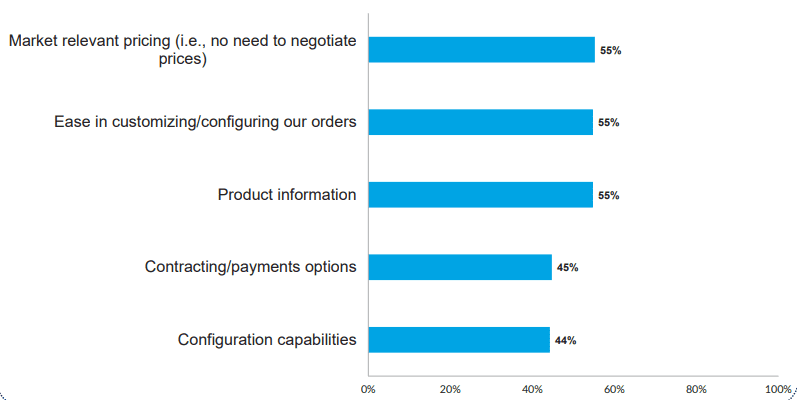 What tops the list is market-relevant pricing with a percentage of %55.
Ease in customizing\configuring the buyers' orders comes in the first place as well, with a percentage of 55%.
Product information with a percentage of 55% as well.
Contracting\payments options come in second place with a percentage of 45%.
Configuration capabilities come in third place with a percentage of 44%.
Make sure to check the full B2B buyer trends amid COVID-19.
The Table of Content of "COVID-19 B2B Buyer Trends Report":
Executive Summary
Buyer Purchasing Behavior
Oceania (ANZ)
Manufacturing
Distribution
Technology
Respondent Characteristics
Number of Pages:
Pricing:
Methodology:
PROS tasked Hanover Research with conducting a study to understand how current market and socioeconomic conditions have affected
how (B2B) purchasing professionals view the commerce experiences delivered by their vendors in the U.S./Canada, Europe, and Australia/New Zealand. Survey Administration & Survey Sample:
• The survey was administered online and respondents were recruited via a panel.
• The analysis includes a total of 210 respondents following data cleaning and quality control.
• Survey was fielded from May 28th, 2020 to June 3rd, 2020.