Definitely, COVID-19 has changed a lot of things and especially the way we think about a lot of things. We can say that COVID-19 has forced us to learn how to stay connected, motivated, and productive in new ways.
Let's get started with COVID-19's impact on workplaces report.
COVID-19's Impact On Workplaces: How COVID-19 Changed the Way Marketers Think:
It's no surprise that COVID-19 has definitely impacted workplaces. Based on this COVID-19's impact on workplaces report, out of 500+ marketing leaders, 73% reported that they've been working remotely for over three months.
Moreover, this will likely be the "new normal" for some. However, a recent Gartner poll revealed that 48% of employees will likely work remotely at least part of the time after the COVID-19 pandemic, versus 30% doing so before the COVID-19 pandemic.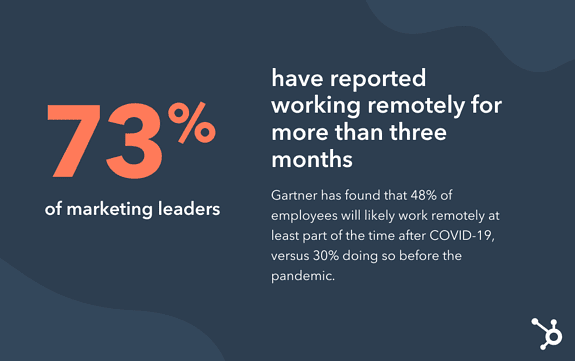 Additionally, COVID-19 hasn't just affected where people work – it has also changed how they work.
According to the COVID-19's impact on workplaces report, Over 66% agreed that their team's productivity has dropped, and nearly 50% said they've struggled to motivate their teams.
Moreover, over 70% agreed that it's become more difficult to give and receive effective feedback while working remotely.
Not only this but also, over 50% agreed that their team's ability to make decisions has been negatively impacted.
Organizations Use Technology to Monitor and Support Employees:
As reported in the COVID-19's impact on workplaces report, marketing teams have been pressed for productivity besides collaboration while being asked to create more creative content to meet customer needs, employer demand — all in an ever-changing, pandemic-soaked market.
On the other side, office technology has never been more crucial, neither has to recognize and acknowledge the barriers COVID-19 has created, such as an increased team workload and employee burnout (17%).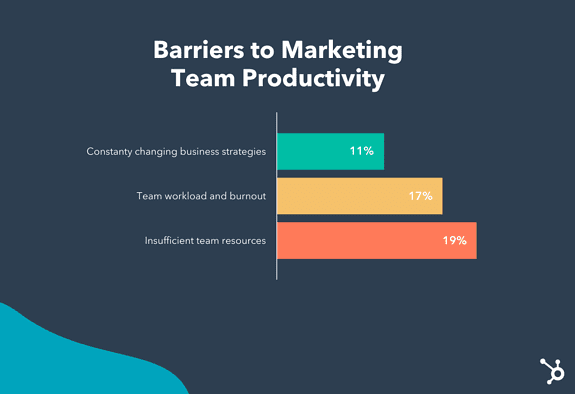 Check the full report here.
What's in the "How COVID-19 Changed the Way We Think About Office Technology" Report:
Canva + HubSpot Marketing Survey
How COVID-19 Changed the Way We Think and Use Office Technology
Number of Pages:
Pricing: