Connecting with customers online is so beneficial for your business. Connecting with customers online can increase the loyal customer base. It is proven that the companies that engage with online customers through social media see greater financial gains.
To find potential customers online adds to the confusion and leaves you with more questions than answers;
What should I start with?
Do I have to pay for ads or not?
Which social media network is the best suitable for my business?
And how do I get found by potential customers online?
For many small businesses, the most difficult thing about starting and growing a business is finding clients or getting customers. Customer acquisition is particularly challenging if your marketing budget is limited.
Your time is precious. You should be running your own business instead of confusing and navigating the online marketing world. That's why we put together these simple ways to show you how to find and get potential customers online, without paying for ads.
Just sit back and relax as your confusion is going to vanish because in this article we answer the very critical question "how to find customers online in 2022?" 😉
1. Create a Buyer Persona to Help You Get to Know Your Audience
The first way to know how to find customers online is by creating a buyer persona. A more efficient method of marketing is to first define the most likely buyer of your product or service. Ask yourself, how old are they? What is their gender? What is their socio-economic background?  Who are they likely to consult or where do they look when they want to buy the type of product or service you sell?
Furthermore, you need to identify if you sell to businesses or individuals. If you target businesses, consider what department or person is most likely to check out your products or services, what the level of its responsibility and if he/she would be the one to decide the specific purchase requirements.
Also, determine how long the buying cycle would take. Is the purchasing decision can be made quickly by a single person? Or are you selling something that has a long buying cycle, and involves multiple individuals?
Identifying who your market is and who your targeted customers are, makes it easier to find them and deliver messages that entice them to check out your product or service. Not to rush, take your time to understand your target market so you don't waste your time finding and selling to the wrong customers.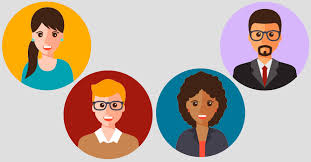 How to Find Customers Online Using Buyer Persona?
Finding new customers online by creating a buyer persona:
Age: What is the age group that your perfect customer would belong to?
Gender: Which gender is your product or service targeting?
Location: Where do your target customers live?
Disposable income: How much do your customers earn and how much are they willing to spend on your products? What is their lifestyle?
Interests: What are your target customers' hobbies/topics?
Social media preference: Which social media do your existing customers use? And are they active on social media?
Education: What is the highest level of education that your target customers have?
Answer these questions and BOOM you have your ICP "Ideal customer persona."
If you're looking for an effective tool for your social media management, Fanpage Karma is what you're looking for! 
2. Build a Killer Potential Customer or Client List
You can't plan your wedding or birthday party without a guest list and, likewise, you can't run a business or start any marketing effort without making a list of your potential customers or clients.
Building your potential customer and client list is critical when first starting your practice. It's an investment in the viability of your business, and it's usually worth every single minute of effort that's required.
There are two important types of lists you can use to build your customers list:
An in-house list consists of people who have purchased from you in case you've already made a few sales and are likely to do so in the future.
A compiled list can be bought or rented from any of the hundreds of professional mailing list companies or brokers or from publications to which consumers and business people subscribe.
There are many sources from which you can start building your potential customer list. Some of them are personal contacts, existing customers, asking for referrals from friends or family members, internet research, social media, trade shows or craft fairs, and joining community networking events.
How to find customers online and connect with them? Use the effective email marketing tool MailerLite to grow your audience faster!
3. Start Making Contact
Once you have a list of potential customers, it's time to reach out. Today, there are numerous ways than ever to connect with customers. There are email, social media, phone calls, in-person meetings, trade shows, focus groups, seminars, and conferences. The list goes on. But which ways are the most effective? That's what you need to determine based on your consumers' persona and your budget.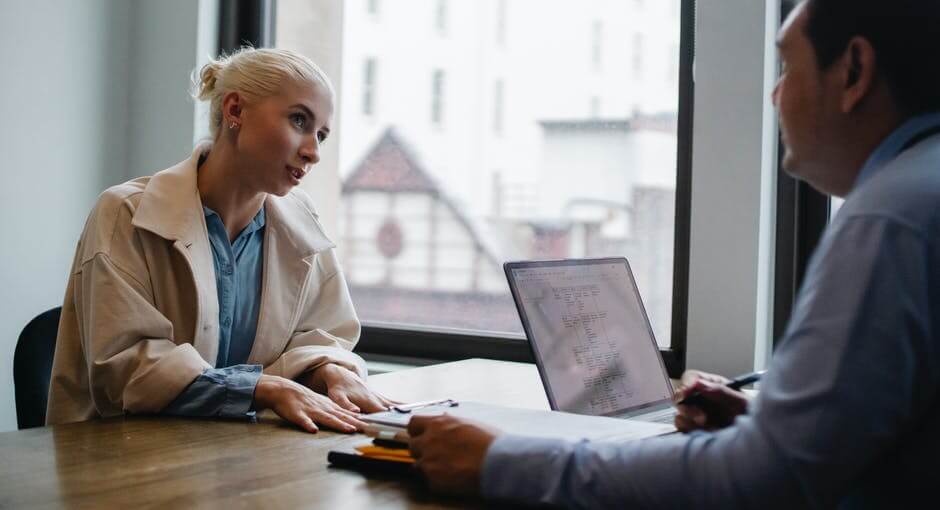 4. Make It Easy for Your Customers to Know How to Reach You
Making it easy for customers to contact your business is essential when it comes to acquiring new leads. Be sure your website and social media visitors can navigate it easily and know how to reach you. Display contact info prominently. For example, display your contact number on every page of your site in a prominent position such as the header area.
Better yet, give them a reason to give you their contact information. An offer of a free guide to something related to your industry, a free newsletter, or a coupon can all be good methods to use for lead capture. Then follow up regularly on those leads.
Sign up now for the complete online marketing software that will help you engage with your customers and boost online sales, GetResponse!
5. No Retreat, No Surrender: Follow-Up, Follow-Up, and then Follow-Up Again
Finding and acquiring customers require a thick skin and a solid belief in what you're selling. For many people, that "no" is firm. But for others, the "no" is only "no" for now. So many business owners hear "no" and give up. But the vast majority of sales are not made on the first, second, or even third contact! Maybe it can take five or more contacts to accomplish a sale.
The trick, in this case, is to have a non-annoying system of follow-ups such as an email list, or an agreement to call again in six months. You can also use some sort of free CRM database to create calendar reminders to follow up again with those who said no in the future.
Serving your customers in the best way possible is what we all looking for, with LiveChat you can easily do that!
6. Analyze Your Successful Competitors
You need to learn more about what your competition is doing and try to apply it to your own business. The first step is to make a list of all your competitors and try to learn more about them by speaking with their former employees.
But before that, write out a list of questions you'd like to ask them (e.g. "What marketing channels are the most effective in acquiring most of your customers ?" and "What tactics do they use most?".
If you didn't manage to do this, don't panic.
Use tools like WhatRunsWhere, SEMrush, SimilarWeb, and Google Analytics to analyze your competitors. WhatRunsWhere will help you find out which of your competitor's display ads are performing the best.
SEMrush Software will show you which keywords your competitors are ranking for, what kinds of ads are working for them, what their landing pages look like, and where their backlinks are coming from, and SimilarWeb analysis tool will show you where your competitor's traffic is coming from.
Once you get insights, you can follow in the footsteps of competitors because what works for them may work just as well for you.
7. Create Magnets Made up With Your Name and Contacts Info
In this phase, you need to put your business name, phone number, and website address on anything that you can. You should make customers find you when they are looking for what your business sells. Be active on social media, join communities that provide the same product or service as you, post your own content on blogs related to your industry, etc.
Remember, the more people you have your name and contact with, the more customers you can acquire.
It is worth to be mentioned that, Google My Business is key. While you're at it, be sure to list yourself in any directories you qualify for so you can list contact information and website URL.
8. Give a Little to Get a Lot & Exploits the Magic of Free
No one hates bargains. One of the best ways to acquire new customers is to offer free. Let's say you're promoting online courses. Start to offer some free sessions for a period. This could result in a ton of subscribers. You can also offer a discount to new customers on their first purchase. Provide free samples of your product and ask the recipients to recommend it to their friends if they are pleased.
In case you are a consultant, give away some free advice. It could be a free consultation during which you provide just enough information to assist cant their project and knowing that you have the ability to handle it.
How to Find Customers on Facebook?
The question is how to find customers online on Facebook. Well, in order to know how to get new customers online, you have to make sure you do the following:
Here's the answer to your "How to find customers for my business?":
Identify who to target and gather information about your target audience.
Connect with your current and potential customers and share your latest products/services.
Expand your reach because this will help you so much as a small business owner.
Finally, this will drive people to your website and grow your business effectively.
Final Word
Always remember that no matter how wonderful your service or product is, you won't make any money if people don't know about it. Customers will not find you, your store, your website, or your social network pages just because you start a business.
Even successful businesses will have customers who stop buying for one reason or another. Customer acquisition needs to be an ongoing focus for all businesses. Make sure you follow the steps of this "how to find customers online" article to reach more audiences and grow your business!
Also, Systeme.io is a handy tool to help you with selling your products online.