We often hear the word AI but what is the meaning of artificial intelligence and why is it different for everyone?
Well, artificial intelligence is a constellation of many different technologies working together to enable machines to sense, comprehend, act, and learn with human-like levels of intelligence.
You are probably not aware of it, but you have indeed been using Artificial Intelligence tools moment by moment in your daily routine. If you have your smartphones, you have already been interacting unknowingly with AI assistants.
From social media feeds to photo uploads to tagging friends, you have the artificial intelligence making significant choices for you.
AI, according to the experts, refers to the branch of science that simulates the intelligence of human beings through the use of machines. AI and its applications make people's lives more convenient, efficient, and productive every day.
The Top Artificial Intelligence Tools to Use in 2020 and Beyond
With machines thinking and acting rationally like a human, it is amazing to know that AI is applied when you read your emails, request for optimized routes, ask for driving directions, and even when you look for advice for financial decisions or investments.
Some of those AI tools are already assisting you in every area of your day-to-day activities. Here are some more of the best artificial intelligence tools that you would like to use every day:
Virtual Assistance
An artificial intelligence virtual assistant or commonly called as AI assistant is a digital application program that completes tasks on behalf of the user through commands. An example of a popular AI assistant is Siri of Apple or Cortana of Microsoft.
A virtual assistant such as Siri of Apple or Cortana of Microsoft uses advanced Artificial Intelligence (AI), RPA, natural language processing, as well as machine learning and the reason for that is to extract information and complex data from conversations to understand them and process them accordingly.
It can perform virtual assistant tasks like a secretary taking dictations, scheduling meetings, reading text messages, responding to emails, and looking up for contact numbers. It is the AI assistant that ensures your emails are filtered and your replies are not forgotten.
AI also powered most of the business establishments and offices that it can efficiently handle the company's time and attendance systems, making virtual assistance's tasks easier.
Artificial intelligence tools perform simple to more complex tasks even without the supervision of a human. AI virtual assistants have been an essential tool for many businesses because of the many benefits it provides.
Aside from giving customers a better experience through chat bot's immediate response, it also offers customers with 24-hour access to customer service no matter how many customers are requesting for confirmation all at the same time.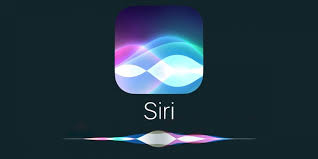 Related Article: How to Win Tomorrow's Buyers – Artificial Intelligence, the New Era of Marketing
Smart Home Devices
Have you ever heard the word "Smart Homes"? In the era of modern technology, yes!
How does it work? the application of artificial intelligence in managing the smart home infrastructure helps in collecting data from the home automation devices, predicting user behavior, delivering maintenance data, and helping improve data security and privacy.
Smart home devices, through technology, make household chores and home automation easier. It has its capability of doing tasks automatically for you. You can easily control your appliances at home with just a tap on the screen or with a simple voice command.
For example, a device that is integrated with AI can easily convert data based on the homeowner's daily routine and predicts the next movement. If there is someone in a room, the lighting system or air conditioning system automatically turns on.
Cooking food using smart home devices like a microwave oven or induction cooker becomes effortless, too, and this is because of artificial intelligence. AI devices in smart homes can be used to improve privacy and security, as well.
Most new and high technology engineered homes nowadays are already equipped with Smart Switches home devices. Moreover, smart home devices can also be applied to old homes by simply changing or converting switches through smart applications.
Online shopping is also made more convenient because of AI tools. You can do shopping in the comfort of your home through artificial intelligence. The algorithm or pattern of your online product searches from the past to present is relevantly utilized to provide you with quality recommendations, making shopping a breeze through your devices.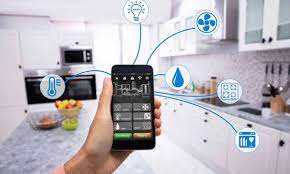 Related Report: The Future of Smart Homes, 2019
Banking
AI is highly important nowadays, as it enables banks to manage record-level high-speed data to receive valuable insights. Not only that but also features such as AI bots, digital payments, and biometric fraud detection systems further lead to high-quality services for a wider customer base.
Banking nowadays is more personalized, protected, and secured. Thanks to artificial intelligence. The entire banking industry has been relying extensively on artificial intelligence tools not only for customer access at any time of the day but also for protection against fraud, scam, and privacy. For example, the AI banking tools notify you through emails whenever there is an extraordinary transaction being made on your account.
Online banking, which is also utilized through AI tools and applications, is a more convenient and improved way of banking. AI allows users to transact quickly and easily through mobile phones and devices. AI tools assure that the privacy and security of users and the safety of their accounts are well guarded against scam and fraud.
Also, if you are looking for ways to make your money grow, it is the bank's artificial intelligence tools that analyze the data and recommend the best investment plans based on your financial capacity and needs.
As the banking industry continues to apply the latest and most modern AI technology, more features are expected to come your way for a safer, more convenient, and better banking for you or your business.
Music and Media Streaming Services
With the utilization of artificial intelligence, music, and media streaming nowadays are more revolutionized. There is a significant change in the advancement of the music industry and media streaming, and this is because of artificial intelligence. Most of the streaming platforms utilize AI tools not only to provide increased storage for music and media files but also for improved streaming experience.
Music and media are not only available on vinyl records and tapes. Through technology and the utilization of AI applications, streaming music and videos is now possible on any device. More than that, AI streaming players are now applicable to mobile devices, too. For the people on-the-go, streaming is never a problem as long as they have their mobile phones with them.
Conclusion
Although unseen and unnoticed, Artificial Intelligence is making this world quite a better place for everyone. Many of its programs and applications provided numerous advantages to every individual's daily routine, whether they are at home, at work, or on the road. With tools that are efficient and convenient, life's challenges are solved and potential problems are avoided. As many programs become powered by AI, simple and complex things are possible to accomplish with just the use of a fingertip.