According to statistics, viewers who watch a video remember 90% of the information, while users who read the text only 10%. This ratio is because the video material helps to better convey the message and catch the attention of the audience.
To create a successful video, you need to think through every detail and choose reliable editing software that will help you make a professional-level video. You can explore 5 steps to creating impactful videos to help you figure out what you need to do to be successful, or you can read this article to the end where we will guide how to properly approach the process of preparing and creating a good video.
Video is one of the best options to provide information to the audience and grab the attention of potential customers. If you decide to create an exciting video but don't know where to start, this article is for you! Below we list 10 important steps to guide you to know how to make a video online, from choosing a theme to filming and editing.
How to Make a Video Online in 2023:
Let's know how to make a video online in 10 steps:
#1 Choose a Theme for Your Video
The first thing to do is to choose a theme for the video. If you represent a business, you need to answer a few questions in your video: who is this clip for and what is its purpose? Choosing a topic is not a difficult process if you know what you want to talk about.
It is important to carefully consider the purpose for which you create the video and decide what you want to convey to the audience. The topic may be about introducing users to the brand, talking about the product, getting to know employees, or visualizing workflows.
#2 Create a Script
After the topic is chosen, you need to create a kind of script or storyboard in which you can plan the story. At this stage, you can visually see how the frames and sequence of information will look like. This step is quite important and necessary because the storyboard allows you to see the video before you start shooting it, but it is not required.
To create a script, you don't need to be a professional, everything is extremely simple, just make sketches and plan shots, depicting all this in the form of a table or a list.
#3 Put Your Ideas on Paper
Once you have carefully considered all the details, be sure to write them down on paper. Try to lay out the information clearly and understandably so that in the future it can facilitate the process of shooting a video. It is important to remember that at this stage it is important to be extremely careful and cover all the main details that will be important in the video.
You don't have to write much, but you need to write down the information in such a way that you can understand which frame and the information goes in sequence.
#4 Create a Shooting Schedule
Creating a shooting schedule helps to make the work more organized and productive. You may think that this is an unnecessary item, but having a shooting schedule will help you create a successful video and make it on time. The schedule should indicate the days and times of filming, as well as a few spare days in case the shooting does not go according to plan.
There are a lot of such cases because often weather conditions can ruin plans and disrupt the schedule for shooting a video. Here you can specify all the information by the hour, until the break, this approach to work will help you achieve a professional level and succeed.
#5 Choose Your Video Production Equipment
The choice of equipment is one of the main steps in creating a video, however, do not be afraid of this, because you do not need expensive equipment, you can use a simple camera that can record high-quality video without any difficulties. In addition, after filming is over, you need to edit the clip with an mp4 splitter, which will help increase the quality and make the video incredible.
#6 Decide on a Location to Shoot
When you decide to shoot an immersive video, it is important to choose the right location that can highlight the benefits of the product that viewers will see on the screen. The best option is to shoot in a bright place, it can be a studio or outdoors, where there will be bright colors and a beautiful background.
Choosing a location is not a difficult process, because once you decide on the topic of the video, you will certainly have ideas of where to do it.
#7 Take a Video
Once you've finished planning and carefully considered all the details, it's time to shoot! This step will require several things from you, these are light, camera, and sound. In the process of shooting a video, you must carefully follow the storyboard and try to shoot only the necessary frames.
Try to shoot from different angles, change locations, and experiment, this will help you choose more successful images in the future and create a high-quality and exciting clip.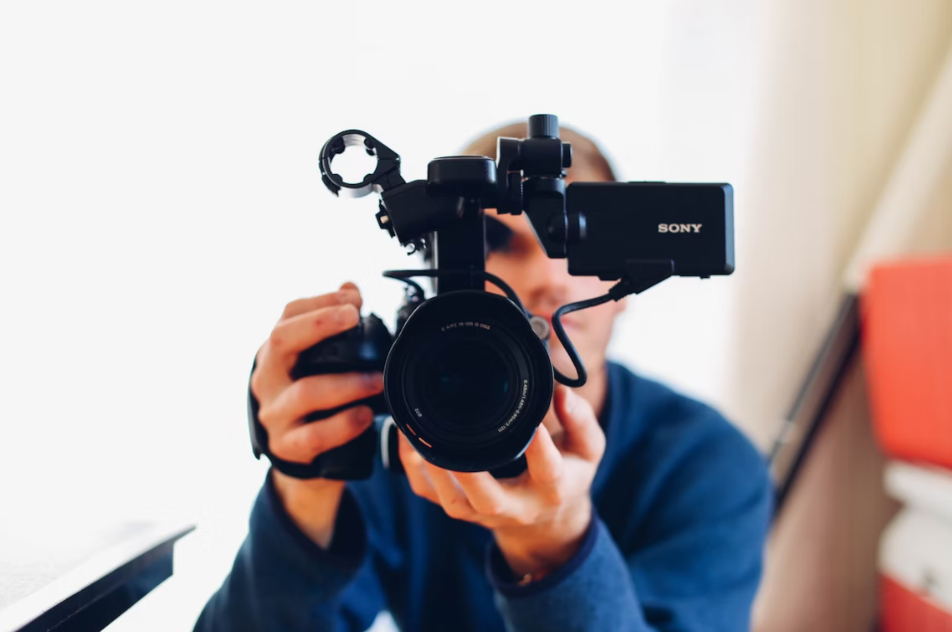 #8 Edit the Video
After you have finished the process of shooting the video, you need to start editing. First of all, you need to decide on reliable software that will help you create a masterpiece. One of the best video editors is GoPro, which has a large number of features and tools that are essential for professional editing.
The important thing here is to choose the best shots and put them together so that the image is logical and consistent. You can also use color correction, audio correction, add transitions, visual effects, and more. 
#9 Remove Extra Frames
Try to remove all unnecessary frames that do not match your plan or requirements. You should only have the images that you will use in the final video. Don't worry! The presence of extra frames is an integral part of creating a video, which does not interfere with creating real masterpieces.
#10 Add Soundtrack and Music
Sound effects are the main part of the video. Try to choose music that is appropriate for the theme, which can convey the atmosphere of the video. If you wish to add a voiceover make sure your equipment has clear sound and it will look nice. The music in the video should not be too rhythmic, give preference to a more calm and pleasant melody.
Conclusion
Creating a video is a very fun and easy process if you have a clear plan. We've provided you with a 10-essential-step guide to help you create an incredible video that will grab the attention of many viewers. Read each step, carefully prepare for shooting and forward to success!