Keyword discovery is an essential technique for online publishers, content producers, marketers, and Search Engine Optimization consultants. It is the process of discovering new emerging keyword opportunities as well as growing the existing content.
Before providing content, it is crucial to conduct keyword research or discover keywords to incorporate within your existing content. To find keywords, you need to have a keyword discovery tool. There are many keyword discovery tools in the market and having the best is an advantage for your business.
What to Consider During Keyword Discovery
When researching for keywords to use within your content, there are a few things you need to know:
Long-tail keyword research. You need to use long-tail keywords to drive traffic to your website. This is because it is challenging to rank for broad and high competition keywords. Using long-tail keywords is advantageous since most people use long-tail keywords on search engines, increasing the chances of landing on your site.

Identify keyword gaps. When doing keyword research, you need to find those keywords that your competitors are not optimizing in their content. It is a great way to find areas where you can rank.

Competition. Keyword competition is an essential factor when you want to discover how well you can rank. A keyword can have low, medium, or high competition. It helps you to know how aggressive you will be for a particular keyword.     

Search volume. You also need to consider how many people search for a particular keyword in a single month. You can drive traffic to your site if you use keywords with high-volume searches.     
Ultimately, there are many keyword discovery tools in the market. There are many benefits of having the right keyword to help you promote your content. One of the newest keyword recovery tools is Rankshaper. It is an on-page keyword discovery and ranking tool. It ensures that you have a variety of keywords that you can use on a single page to increase your chances of appearing on search engines.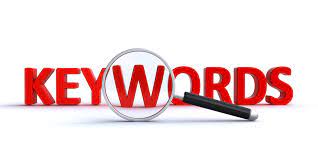 Rankshaper, Keyword Discovery Tool
Rankshaper is a keyword discovery tool that will help you find new ranking opportunities. It goes ahead to compare content within your pages and discover how many times a particular keyword appears within your content. You can optimize your pages with keywords provided by Rankshaper.
In some instances, you will notice that some keywords provided by Rankshaper cannot be incorporated into the existing content. In such cases, you need to write new content altogether. It is a great way to discover areas you have not covered that are great ranking opportunities.
Check the best SEO Tools in 2022 here!
How to Use Rankshaper
Once you have discovered keywords, it is time to incorporate them into your content. You should not stuff keywords in your pages. You need to use them naturally. Therefore, you need to figure out how many times to include keywords within your content. Prioritize on quality content and then add the keywords you discovered in your titles, headers, meta description, and body.
Related post: Know how to choose the right keywords in your AdWords campaign here.
How Rankshaper is Different from Other Keyword Discovery Tools
Rankshaper works differently from most other keyword discovery tools in the market. It is an on-page SEO tool that goes ahead to compare your on-page content and shows you how many times a keyword appears or does not appear in the titles, headers, body, and meta description.
Rankshaper provides you with more detailed information online than most tools in the market. You get details about each page's rank position, CTR, number of clicks, and impressions for every page. You can use it to track the performance of every page on your site.
Rankshaper receives data directly from Google. Anytime there is an impression on your site, Rankshaper will provide you with the query the visitor is using to find your pages. Once you have the queries, use them most naturally within your content. After a few days, you will note an increase in traffic to your site.
Final Thoughts on Keyword Discovery
Keyword discovery is a research technique every online publisher or SEO specialist must use to gain a better ranking and increase traffic. It involves researching keywords to incorporate in your already published content for optimization or keywords that will help you come up with new content. These may be keywords that have brought traffic to a specific page on your website. A tool such as Rankshaper is there to help you run a simplified yet effective, targeted on-page keyword discovery.