Utilizing TikTok to advertise a company, item, or service is known as "TikTok marketing." It may involve a variety of strategies, including influencer marketing, TikTok advertising, and the production of naturally viral content. Businesses may benefit from TikTok marketing by raising their brand recognition.
Many businesses might think that this is not a good place to market their products/services. If you're one of those companies, read the following article to change your mind.
Stitch and Duets
TikTok thrives on originality. With so many artists on the network, TikTok allows users to be inspired by other users' content and make their own unique creations. One of the popular TikTok marketing concepts in 2022 is the Stitch and Duets. These are easy-to-recognize new types of video material.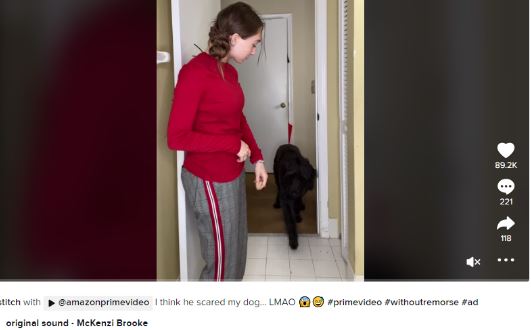 Users may utilize TikTok Stitch to take a sample of another creator's video and merge it into their own without any limits.
Naturally, each Stitch video includes credit to the original creator as well as a one-click link to their profile. Brands are employing this strategy to obtain greater exposure since it is more participatory.
The TikTok Duets, on the other hand, may sound similar but are extremely distinct. It enables users to make TikTok videos while also combining footage from other users in a different manner.
There's a split-screen in TikTok duets where individuals may reply to the original TikTok video with a new video. Both videos are shown side by side, almost as if they were made in collaboration!
Tiktok Stitch and Duets have been increasingly popular in recent years. It has the potential to boost a company's brand exposure to new heights just by developing an interactive film that others may utilize.
Live Sessions on TikTok
Regular TikTok videos have their allure and draw a sizable audience, but TikTok live sessions are increasingly gaining traction. Live video consumption has increased dramatically among users across numerous social media platforms, including TikTok, in recent years.
The number of users going live on TikTok has doubled since last year, as has the number of people viewing live broadcasts.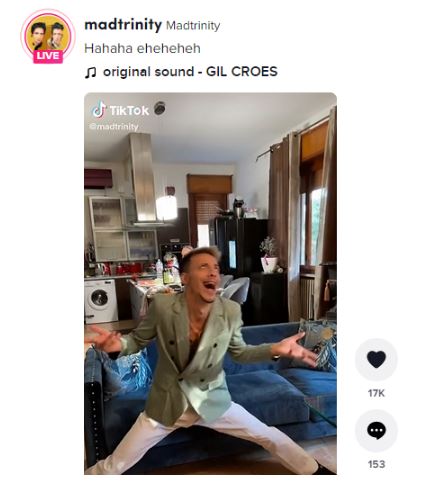 According to TikTok's most recent updates, producers may now arrange an event for which their fans will be notified in advance. Creators may also share the same via in-app conversations or use a live countdown sticker to promote additional Tik Tok videos. Tiktok is also working out a new feature called co-hosting, which allows authors to go live with several hosts.
More brands are creating TikTok accounts
As TikTok's development has been so rapid, many businesses have yet to understand its potential. However, as time passes and trends change, the size and quantity of companies that create or buy TikTok accounts will grow dramatically, just like on Instagram.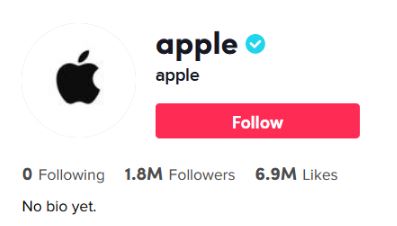 Because of the large number of influencers, companies are gradually shifting to TikTok advertising. The potential is continually increasing as marketers develop new tactics with the help of the TikTok team.
Every company, regardless of sector, now needs to have a TikTok presence. It is much easier to target TikTok viewers and generate all of the excitement that a business wants simply by developing compelling content and utilizing it in various techniques.
Episodic Posts
The popularity of episodic entertainment has been steadily rising since 2021. As previously said, the typical person spends roughly 90 minutes each day watching TikTok videos.
The majority of users now choose videos, which are a series of episodes that demonstrate or narrate a story. You might argue TikTok is on its way to becoming a little OTT platform.
Brands and influencers are increasingly focused on creating more episodic content, in which they dictate a certain section of the tale, save some for the next episode, and retain the rest for the following video!
Depending on the length of your tale, you can produce longer or even shorter episodes. The trick is to include your brand in the story and keep your viewers engaged with your films!
Hashtag Challenges
On Tiktok or any other social media network, hashtags are the most effective method to become viral. For businesses looking to acquire awareness on TikTok, creating branded hashtag challenges has become the standard.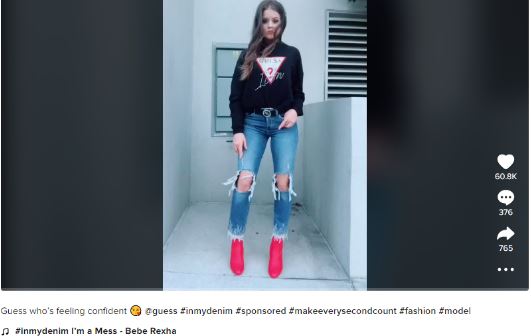 A corporation generates a new hashtag and invites other people to produce films using the hashtags in this approach. Even though this technique can be a little pricey for some business owners, it is worth a chance, given the increase in campaign results.
Remember to make it an enjoyable and engaging experience for your users to ensure that it reaches the correct demographic on TikTok.
Videos from Behind the Scenes
Many businesses provide behind-the-scenes information, such as product manufacture, packaging, staff performance, and a variety of other creative concepts. Nowadays, many firms even show their employees' engagement in the company.
Users want to feel more connected to your company, and this is a great way to do so by giving them a behind-the-scenes look at the procedures that go into making, packing, and shipping their favorite items.
Local Pro Plumbing, for example, saw their movies demonstrating how their team works become viral.
Longer TikTok Videos
Tiktok is well-known for its short movies, which keep users glued to their screens throughout the day. Since 2021, one-minute videos have been increasingly popular.
Tiktok now lets users make movies that are up to three minutes long, giving producers greater freedom to exhibit and express all of the information in a single video.
It may be especially useful in sectors like culinary, packing videos, and others where the entire process is frequently rushed owing to time restrictions. It's worth noting that, while lengthier videos are becoming increasingly popular, shorter ones will never lose their allure.
The easiest strategy to get the most results from your TikTok marketing attempt is to establish a balance between the two.
The importance of authenticity will increase
TikTok recognizes that it is only popular because of its creators. Authenticity is something that every TikTok user values and enjoys sharing. This is why most firms are now taking the plunge into TikTok marketing and vowing to keep their content ideas real and unique.
You have the ability to engage with your consumers on a whole new level by providing honest and original material that is relatable to them. As a result, if you want your business to flourish on TikTok in 2022, you already know the drill: continually create compelling and original content!