Instagram has been evolving since 2010 from just a platform to share photos and videos to a necessary platform to benefit your business.
Without further ado, let's get started with the ultimate Instagram marketing guide which will walk you through tips and tricks for your business and how to use the platform in order to grow your business.
Identifying Your Goals and Objectives
First things first, you need to set your Instagram marketing goals and objectives, in order to that you have to understand what the word "success" means for you.
You need to answer some questions yourself such as:
Why are you using Instagram?
How can Instagram assist you in achieving your overall marketing goals?
How does Instagram offer you something different to other platforms?
How much time or budget can you commit to Instagram?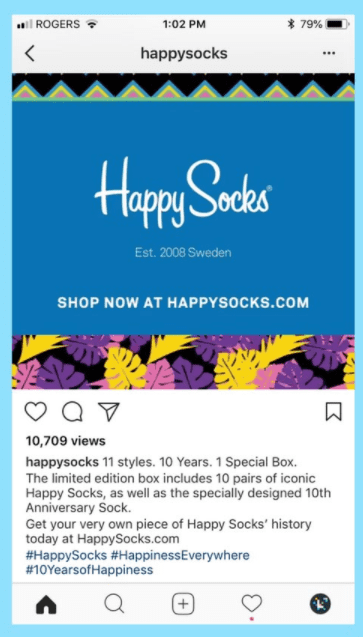 The next step is figuring out who are you trying to target. If you already know that then a good strategy is to take that customer persona and extrapolate to Instagram.
Answering the following questions will help you target your customers.
What hashtags do they use?
What communities are they a part of?
What kinds of content do they engage with?
Building an Instagram Content Strategy
It's highly important to build a content strategy and not to overlook your individual posts. Instagram allows four types of posts and those are photos, videos, carousel posts, and shopping posts.
The following chart shows the global best times to post on Instagram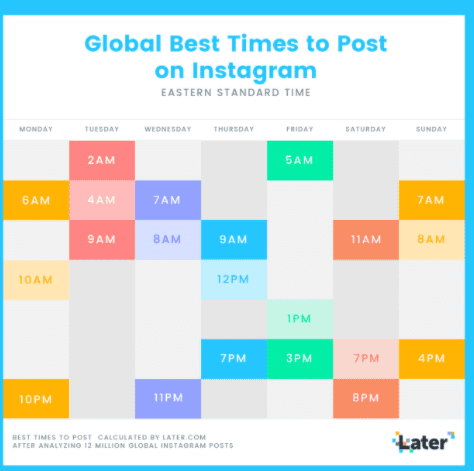 Tips on How to Use Instagram Videos for Business
It is helpful to have a specific goal in mind when it comes to Instagram videos, however here are some examples of successful video posts:
Make sure to promote your products in a 60-second video compared to just one image. According to Hubspot, 64% of consumers are more likely to buy a product online after watching a video of it first. So using Instagram video to show your products in action could be a huge way to increase the ROI of your Instagram marketing!
Another thing to bear in mind is to build brand trust.
Educate your audience.
It is important to pick an eye-catching cover photo.
Don't rely on sound.
Use a third-party app to edit your Instagram Video.
Find a video length that works for your audience.
The Table of Content of "Instagram Marketing: The Definitive Guide (2019)":
Instagram Marketing: A Preface
Why Instagram Marketing is Key to Ecommerce Success
The Instagram Algorithm
Identifying Your Goals and Objectives
Setting Up Your Instagram Business Profile
Optimize Your Instagram Profile
Building an Instagram Content Strategy
Instagram Stories for Business
How to Use Instagram Live for Business
How to Use IGTV for Business
Running an Influencer Marketing Campaign
How to Get More Instagram Followers
How to Track Your Instagram Analytics
Proven Instagram Marketing Campaigns You Can Steal
Tips for Effective Instagram Marketing
Instagram Marketing Final Thoughts
Number of Pages:
Pricing: