As a small business owner, you need to be aware of how to use social media platforms for your own favor, as they represent a great element in marketing your business and your small business growth.
This small business guide will help you with some effective tips to grow your business.
Without further ado, let's get it started!
How to Grow Your Small Business: Going Visual
Visual communications and elements are highly important and effective in meeting the objective of delivering digestible content.
Therefore, you need to bear in mind this tip because when you communicate a message or process about your company through visuals, it means you're helping your target audience meet their goal of gathering as much information as they can in the shortest time possible.
It is reported that 72% of consumers prefer videos over manuals to decide on a buy.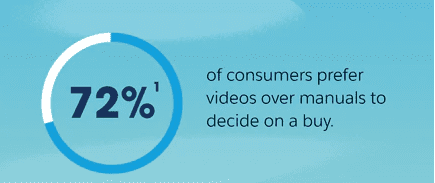 Here are some tools you can use to create product How-To's videos:
Use The Right Hashtags:
Using the right hashtags whatever platform you are using is highly important.
You need to improve searchability with the right hashtags.
go beyond just creating a hashtag out of your company's name.
You need to find trending hashtags pertinent to your business.
The following figure shows examples of some hashtags ideas: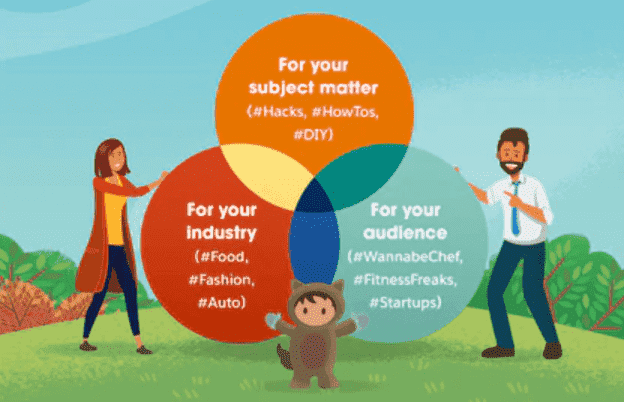 You can check the following post about finding the best hashtags for your business.
Track Your Competitors:
It should be mentioned that whatever your business is, you will always face challenges, obstacles, and competition.
It is important to keep an eye on your competitors and track them.
Map your competitors and stay ahead of your peers.
Here is a tool you should use to track your competitions easily which is Buzzsumo.
Buzzsumo, helps you avoid your competitors' mistakes, widen your horizons, and get a sneak-peek into customer sentiment.
What's in the "6 Smart Tips to Grow your Small Business Using Social Media Guide":
Curate if you can't create
Go visual
Involve your customer
Schedule seasonal posts
Use the right hashtags
Track your competitors
Number of Pages:
Pricing: