Snapchat was released back in 2011, it integrated itself into the youth culture as a new favorite line of communication and form of social media for young people. It is reported that 73% of 18-24-year-old Americans used Snapchat with 77% of users saying they use it every day.
Without further ado, let's start with the Snap for business guide.
Why Are Snapchat Ads Important?
Based on the snap for business guide, 238 million people use Snapchat every day. Anyhow, Snap is not only a significant marketing tool to spread awareness of your brands, it's also an opportunity for you to showcase to the masses what makes your organization so special and necessary.
How to Use Snapchat for Your Business?
In order to most effectively use Snapchat for marketing, the first step you'll need to take is to create a Snapchat business account. The size of your organization doesn't matter, to run ads on Snap through their Ads Manager, creating a Snapchat Business account is required and necessary.
If you want to know how to create a Snapchat Ad, check the following steps:
Set up your personal account: To start advertising with Snapchat, you'll first need a personal Snapchat account.
Create your business account: Use your username and password in order to create a business account by logging into Ads Manager, Snapchat's self-serve advertising tool where you can create and buy ads on Snapchat.
Create your first campaign: Once the business account is created, you will be prompted to create your first Snapchat Ad within Ads Manager.
Download the Snapchat App
Snapchat Business Success Stories:
According to the Snap for business guide, here are some Snapchat business success stories;
With a goal of +2.5 ROI on their advertising spend, Newchic used Single Image Ads to drive app installs by using creative ads that showcased their most popular products, keeping text, color, and style treatment consistent across all ads.
Newchic, founded in 2014, is an online fashion shopping destination with an expansive offering of fashion products in a one-stop online shopping paradise for a global audience.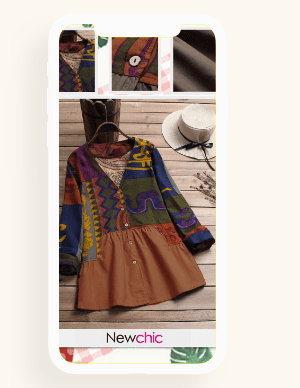 Another story, e.l.f. Cosmetics efficiently utilizes Snap Ads to reach Gen Z: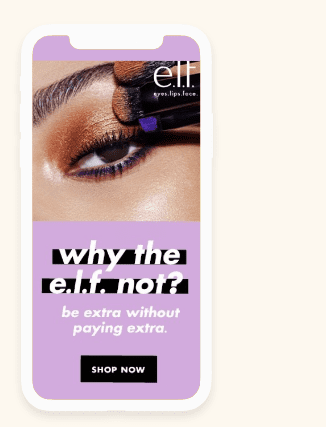 "Our business is growing and our message is clearly resonating with Snap's core Gen Z and Millennial audience. In partnership with our media agency, Tinuiti, we utilized Snap Ads to efficiently help our consumers shop for new eye, lip, face, and skincare products, and implemented Dynamic Ads to further optimize and personalize our ads for our customers. We continue to innovate and optimize across Snap's ecosystem, which has led to significant drops in CPAs, one of our priority performance marketing objectives." -Kory Marchisotto, e.l.f. Cosmetics CMO
Make sure to check the Snap for business guide here.
The Table of Content of "How to Use Snap for Business and Create Effective Snapchat Ads" Guide:
Chapter 1: Why should small businesses use Snapchat?
Chapter 2: How brands are using Snapchat for Business.
Chapter 3: How to use Snapchat for Your Business.
Chapter 4: Snapchat Business Success Stories.
Number of Pages:
Pricing: