Any digital marketing expert would know that video marketing is one of the fastest-growing marketing trends at the moment, it doesn't look like it will slow down anytime soon. Given the importance of video marketing, this guide is here to help you with your video marketing strategy.
Without further ado, let's get started with this guide.
Why: Reflect on Your Video Goals
So before rushing into anything, you need to ask yourself one question, why are you doing video marketing? This will help you to know about your motivations along with your business goals, it will help you decide the following:

Based on this video marketing strategy guide, it's better to think about the video in terms of your key business goals. These could be to:
Increase traffic to your site or blog
Generate more leads
Increase sales
Increase brand or product awareness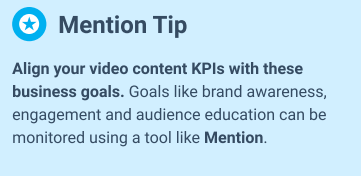 Who: Get in Tune With Your Audience
This step is easy after you have defined the business goal you're trying to tackle with video.
The second step is thinking about who is your audience? So when it comes to video marketing, add an extra section to your audience personas in order to consider their video marketing habits. Some questions include the following:

According to the video marketing strategy guide, the answer to these questions should be like the following chart: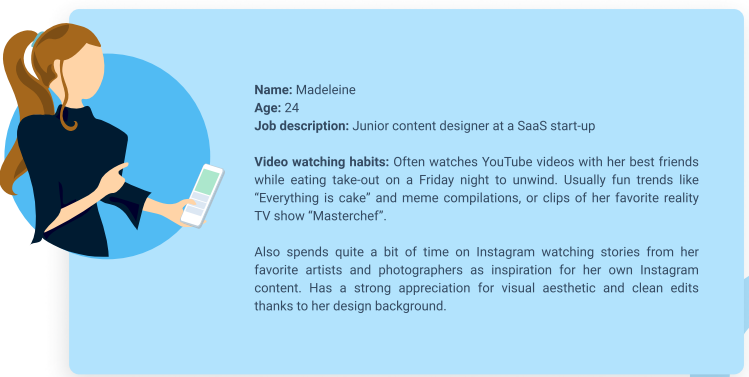 According to the video marketing strategy, There are a few options you can use to help to research your target audience's watching habits:
Pay for research
Social listening
survey your customers
Just ask people
Make sure to download the full "Video Marketing Strategy" guide here for more tips and steps.
The Table of Content of "Create a Fool-proof Video Marketing Strategy in 5 Steps"
Video marketing is in.
WHY: Reflect on your video goals
WHO: Get in tune with your audience
WHERE: Pick your channels wisely
WHAT: Get down into the video content
HOW MUCH: Organize your resources
Number of Pages:
Pricing: