COVID-19 pandemic has changed the economy all around the world. To be specific, for weeks now, everyone has been asking and desperate for the answer to three main questions which are:
When will the economy reopen?
What will life look once the economy is open again?
Are we flattening the curve?
Here are insights about consumers' concerns amid COVID-19.
Consumers' Concerns Amid COVID-19 Pandemic
Of course, everyone since the COVID-19 pandemic has been worried about everything. Starting with their health, their family, friends, and job.
The following chart shows the insights of consumers amid the COVID-19 crisis on March 17, March 27, and April 11.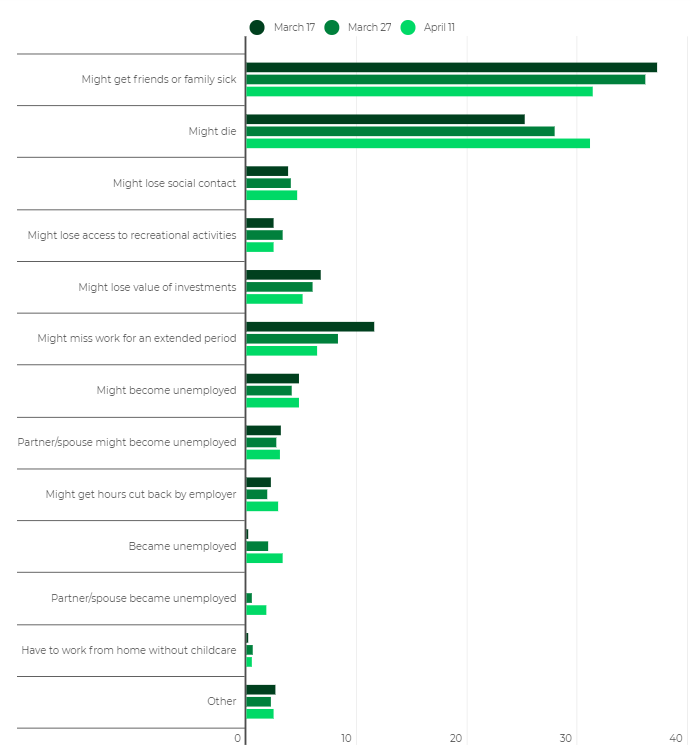 The highest concern over the months is about their death, it has continued to increase from March to April.
On the other side, their concern about their friends or family get sick is high but it has decreased over the months.
It is reported that consumers are almost eight times more concerned about dying from COVID-19 than losing their jobs or their personal fortunes as a result of it.
The most recent study for PYMNTS showed that consumers have new clarity about that timeline to normal, as well as the reality of life post-COVID-19.
Only half of the consumers think that life will resume to normal after the COVID-19 is over.
Consumers' Requirements to Return to Routine Activities
The people who were surveyed had to answer what would it take for them to get back to their normal life. The answers increased and decreased within March 17, March 27, and April 11.
For further information, the chart below sums everything up.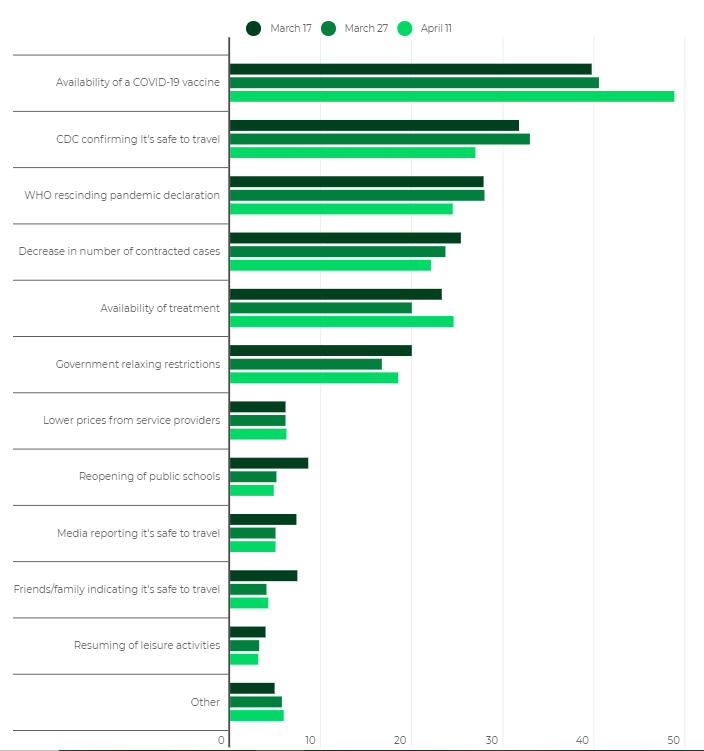 Consumers' Concerns amid COVID-19:
What tops the list is the availability of the COVID-19 vaccine, which increased over the months.
However, CDC confirming it's safe to travel has decreased from March 27 to April 11.
On the other side, we can see that the percentage of media reporting it's safe to travel has decreased from March 17 to March 27, and the percentage is the same from March 27 to April 11.