2020 has been a year full of surprises and major world events, this 2021 topics and trends report analyze four regions and eight countries, exploring how COVID-19 is affecting communities and individuals.
Without further ado, let's get started.
Australia: The Joy of Reading:
Based on the 2021 topics and trends, almost three-quarters (72%) of all Australians read for pleasure in 2019. Furthermore, while sheltering in place, people are finding even more time and appreciation for all kinds of books.
In 2020, people are more interested than ever in books on race and representation as a global dialog opens up around racial inequity. Moreover, small bookstores are reinforcing their presence in local communities,9 offering online lectures, discussion groups, and kids' storytimes.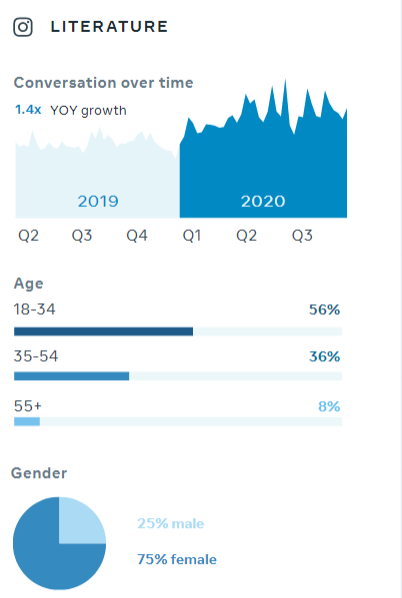 Take a look at the consumer trends 2021 here.
United States: Casual Culture
According to these 2021 topics and trends, Americans are prioritizing authenticity over appearance, even if that means being vulnerable. It is reported that 46% of US consumers say they have done some sort of at-home grooming.
So, instead of venturing out for hair care and manicure appointments, people are learning to do their own upkeep.
The chart below shows the conversion rate over time regarding hair care and self-compassion;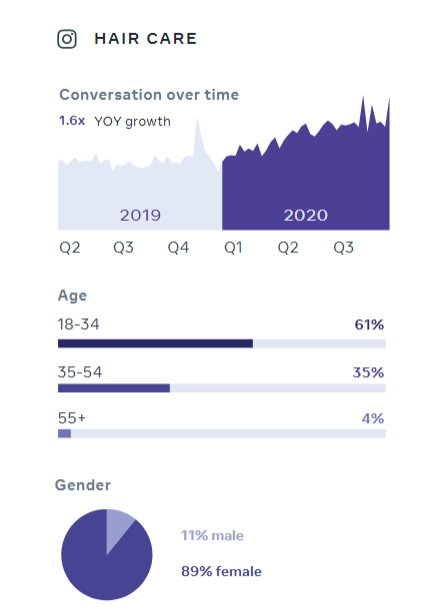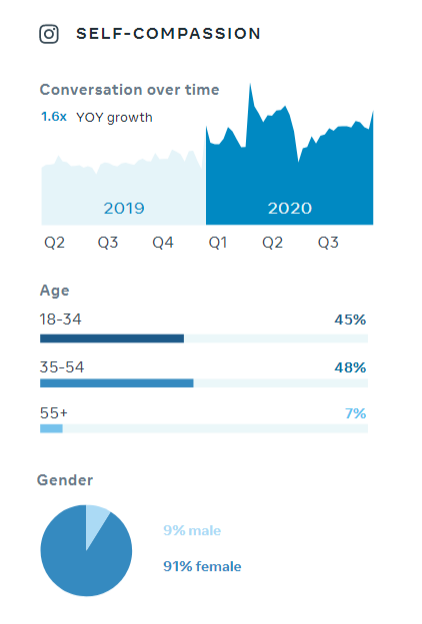 Check the full report of the 2021 topics and trends here.
The Table of Content of "2021 Topics and Trends" Report: 
Education and Action
Awareness Becomes Action (US)
The Joy of Reading (AU)
Beyond the Textbook (BR)

Lifestyle
Grow Your Own (GB)
Casual Culture (US)
Hardworking Homes (CA)

Technology
Expanding Connection (IN)
Neo Banking (MX)
Hybrid Shopping (AU)

Leisure
Digital Art for All (BR)
Personalizing Fashion (GB)
Old Wheels, New Tricks (DE)
Number of Pages:
Pricing:
Methodology:
The 2021 Topics and Trends Report From Facebook IQ is a culmination of more than a year's worth of research and insights. We explored thousands of topics that grew on Facebook and—for the first time in this report series—on Instagram. In our 2020 edition of The Topics and Trends Report, we looked at data from January 2018 through June 2019; for our 2021 edition, we shifted our date range by three months (April 2019 through September 2020) to capture some of the major changes in people's lives during the pandemic. Where patterns emerged, we looked to third-party research and credible media sources to both inform and validate our overall findings.