LinkedIn is far more just than a professional network. It is a crucial way of communicating your brand to the rest of the world. However, for the platform (which has 467 million users) to be a successful business-building tool for you, you'll need more than just a credential page with sparse information. Don't worry, it's not something that is difficult to figure out or keep track of.
LinkedIn allows you to connect with just about anyone in the corporate world. It lets you give and receive endorsement deals, provide access to a vast virtual learning library, position yourself as an industry expert with good content, and even search for candidates for your organization.
The information displayed on your LinkedIn profile and business page can and should contribute to your brand image. It should tell people who you are and what sort of work you do.
Strong networking on LinkedIn can create and boost your company's credibility and broaden your digital presence.  Unlike other social media apps, it might not be very thrilling or glamorous, but it's important to consider whether it's worth your brand's time to strengthen its LinkedIn presence. In this article, we have mentioned a few ways you can boost your LinkedIn presence. But before we get onto that, let us understand why doing that is necessary. 
Why do you need to maximize your LinkedIn presence?
LinkedIn isn't only for job hunters and industry leaders. Sure, millions of professionals use LinkedIn each day to expand their connections and career opportunities. But you can also use it to promote your business. This social networking tool reveals you and your company to millions of connections. These connections help you build relationships with people and other businesses to promote your company.
LinkedIn is primarily a professional social media platform. It's all about career growth, networking, business conversations, and other industry activities. LinkedIn is a good place to find clients, workers, and partners. LinkedIn's contacts and networking possibilities can help you create and promote your business.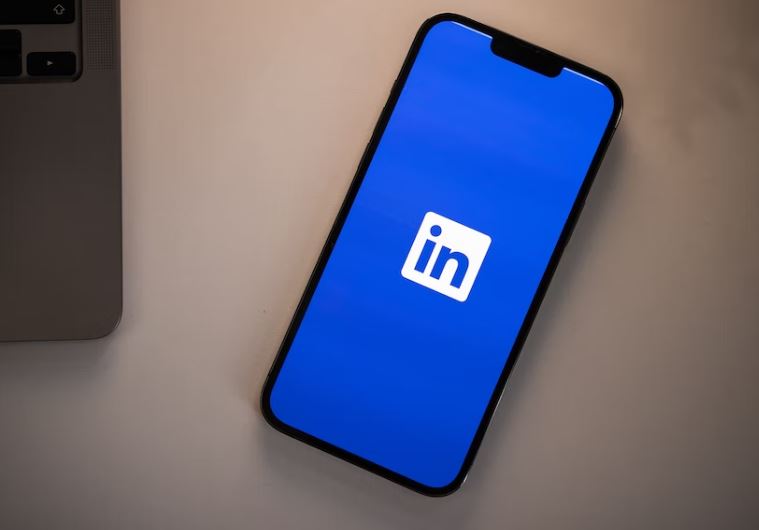 Maximizing your LinkedIn presence
LinkedIn, unlike other social networks, is less concerned with selling or advertising your products and services. On LinkedIn, overtly promoting your company, phishing emails, and evident hard-selling are all scorned upon. This is why creating a platform-specific marketing plan is critical. Because the network has an entirely different viewership, LinkedIn marketing requires a different strategy to achieve the desired results.
According to Sprout Social, businesses promoting on LinkedIn generate more leads than those advertising solely on Facebook. According to a B2B marketers poll, they use LinkedIn accounts for 80 % of their social media prospects. LinkedIn, when used properly,  can be among the most important digital marketing tools that really can propel your company to new heights.
Make Use of Your Organization's LinkedIn Page
Your initial purpose should be to populate your LinkedIn company page with material designed to cater to your intended audience. The LinkedIn profile should be updated on a routine basis. This includes completing all specific data domains and making sure your profile has an enticing title and client-relevant information.
In terms of recommendations, LinkedIn suggests that brands should:
Make sure their headlines and overview (around 140 words) include a strong CTA (call to action).

Avoid using stock images. Brands can instead use good authentic images and videos to add visual appeal.

Integrate it with major social media management services to make page management much easier.
Shorter articles work on LinkedIn for several reasons
To begin with, you're attempting to capture interest in the news feed. So concise, to-the-point communication is preferable. However, LinkedIn users can share your notifications via tweet. This means that anything longer than 140 characters is trimmed off.
Of course, video is becoming more popular across all social media platforms, including LinkedIn. However, video can be tricky (and costly) to create. Including images in your LinkedIn newsfeed is also effective. Market surveys have shown that LinkedIn posts with images can produce up to 98%  more interaction.
Incorporating LinkedIn with well-known social management solutions is self-explanatory. Connect your LinkedIn Page to your Hootsuite account. This will simplify the process of organizing posts, uploading them timely, and having an active presence. When doing this, you must be conscious of how your LinkedIn posts are presented. The teaser images attached to your posts can be displayed in various sizes, and it is important to have trial and error and make sure your product looks how you want it to.
On your LinkedIn profile, the portion beneath your name is prime real estate. Use this region to be specific and concise instead of your boilerplate tag. 
Keep your users up to date
Avoid listing roles held several years ago that are irrelevant to your current position. It's off-putting and may pique interest in work you're no longer handling. You may have worked part-time selling fried chicken in high school, but now it might have been a few years after graduation. You can easily remove the fast food mentioned from your profile.
But, to do so, you must also bring good content to the party. Creating quality content that gives innovative solutions and is relevant to the audience on a routine basis helps to increase interaction. Posting and publicizing your original content is a great way to build yourself as a thought leader. Additionally, resharing great content from other people in your network is another way to expand your readership.
Analytics can be used to notify content and increase sharing
LinkedIn, like the other major social media platforms, has built advanced analytics to make you understand and improve your content performance. When your viewers are more flexible, they provide insights into individual post effectiveness. The information can be found on your company's main page as well as your display pages.
Long-Form Posts are a great way to demonstrate your innovative solutions. More than a million LinkedIn members have used the feature since its launch. Nowadays, there are more than 160,000 posts uploaded on LinkedIn per week. Exposure to a particular audience is a significant advantage of long-form writing on LinkedIn.
LinkedIn is all about making connections. Your employees are the most dependable advocates of your brand. They can play a vital role in widening your scope and enhancing your infrastructure on the console. As a result, your LinkedIn business strategy will necessitate extensive participation from your staff.
Encourage your staff to include your company's information in their personal profiles. This converts them into supporters and helps your company gain visibility on the platform. Furthermore, it will make it simpler for your professionals to interact with your corporation and discuss the same with their networks. You should also encourage some of your best employees to join relevant LinkedIn Groups and develop their skills in the area.
Maintain engagement by providing regular notifications
LinkedIn recommends that businesses can increase their LinkedIn interaction by putting up two posts a day.
This certainly is a relative concept.  What works well with you might not work well for somebody and vice versa. The ideal way to determine your optimal posting frequency is to experiment and see how your audience reacts. In terms of content, LinkedIn advises companies to start conversations by posting questions applicable to their target market and to provide 'snackable' updates that their audience will want to share with their connections. So don't just post updates and think your job is done. To boost engagement, you need to engage with your audience's comments on those updates.
Inquire about feedback or suggestions
LinkedIn allows you to capitalize on the most convincing forms of marketing – having those who have recruited you applaud you. While suggestions and sponsorships are important LinkedIn features, don't forget to include customer testimonials as well. This is particularly important when you are first starting and trying to establish your existence. Inquire with past clients if they would be willing to provide a short written testimonial. The use of their headshot draws focus to their declaration.
Connect only when necessary
The primary objective of LinkedIn is not to get as many connections as possible. Rather, it is to have the correct ones. Having the correct networking on LinkedIn is very important. One company owner used to accept any invitation to broaden her network blindly. When one of her valued clients pointed out that she was connected to his major competitor, her plan failed. Give importance and connect with the appropriate people for the appropriate reasons. Review your connections regularly and delete those that are no longer relevant.
Send out personalized InMail
Consider taking it a step further with personalized InMail in the same way that you would with employee engagement in your LinkedIn advertising. However, this feature is only available to people who have premium accounts. It is not accessible via a LinkedIn Company Page. It would, however, be a fantastic practice to tap into the knowledge and experience of others in your company.
So, whether sales representatives or hiring managers are reaching out to potential candidates or attempting to connect with influential figures, sending an InMail directly to their inbox can often suffice. Because it is more personalized, the recipient is more likely to recognize and respond to it. In reality, LinkedIn InMail receives three times as many responses as traditional email.
As a result, it's ideal for boosting your services and goods to highly targeted opportunities. Send out deals, share fresh content, and keep applicants up to date on the latest offerings that may interest them depending on their profile. Consider this a great way of reaching out to and communicating with important members of the platform. Including a personalized InMail with your new connection, is a great way to tap their interest and potentially get them to accept the connection request.
Furthermore, InMail Premium accounts have access to various features. These include built-in metrics, which allow you to gain more insight into how various types of communication are operating and how to produce strong results.
Improve your target audience's personas
Finally, LinkedIn suggests using the platform's search feature to further understand your target market and their preferences. LinkedIn search is a massively underutilized resource. While they have recently revised their search options, there are numerous ways you can use the established (and updated) choices to unearth significant insights.
According to LinkedIn, brands can use search to:
Examine job roles and skillsets to spot possible topics and motivators.

Examine endorsement deals to learn what your target market values and the dialect they use.

Filter results by place, present company, sector, and more to get more specific.

Make the most of training programs.
You may believe you seem to be doing everything correctly, but you'll never know with certainty unless you evaluate the results. LinkedIn provides many metrics for monitoring and analyzing your viewer's preferences and behaviors. With LinkedIn page analytics, you can track and boost the effectiveness of your page. LinkedIn Campaign Manager can assist you in measuring the success of your campaigns. The best way to develop your LinkedIn game is to measure results on a routine basis and adjust your plan based on the information.
Final Thoughts
LinkedIn marketing can assist you in growing. A solid engagement hub for both companies and start-ups can be created with the right approach. The tips we've delivered above will show you how to increase your LinkedIn brand recognition.
But don't forget that it all starts with identifying the right people to target. None of the other recommendations will work until you can reach the target audience. So, follow these guidelines to better understand LinkedIn marketing services.