It's a new decade. Yet your eagerness to see the best impressions and highest click-through rate in your social media marketing career remain the same.
While you might be making great progress, it always comes with hefty Ad Costs that you would rather save.
While established companies are able to shoulder aggressive advertising spends, startups are usually cash-strapped. Even when working with Facebook advertising agencies for small businesses that promise great value for money, some businesses just couldn't foot a hefty bill.
For many Facebook marketers, lowering their ad cost is usually synonymous with a lackluster performance. But with just a few proven tricks, you could see better performance in your Facebook Ads while lowering your spending.
Read on below and find out about these seven simple ways that will definitely help decrease your Facebook Ad spend in 2020.
7 Simple Ways to Lower Your Facebook Ad Cost This 2020:
Be More Precise With Your Audience
Set Your Campaign Goal to Conversions
Use Video on Your Ads
Improve Your Relevant Score
Rotate Your Ads
Install a Facebook Pixel
Monitor Your Facebook Ad Placement
Let's delve deeper into each step…
#1: Be More Precise With Your Audience
One of the most obvious techniques that will help decrease your ad's cost is by targeting a small audience. Because Facebook Ads are served through bidding, a narrow target audience helps you steer clear of established companies.
With a smaller audience, you won't be competing against big brands with big advertising bid budgets. This could drastically reduce your overall ad cost while also allowing you to just serve ads to people you intend to reach.
#2: Set Your Campaign Goal to Conversions
When setting the campaign parameters on Facebook's Ad interface, you can actually choose from four bid settings. However, depending on your selected campaign goal and ad delivery, you might see limited choices.
To avoid this, see to it that the campaign goal you select is set to Conversions. This will provide you with more options while providing better Facebook Ad performance results. 
Related Guide: Facebook Audience Targeting & Content Performance | CPC Strategy
#3: Use Video on Your Ads
Have you always been using photos and links as an ad material in your Facebook Ad creatives? If you are, then you are more likely to unconsciously spend the same amount of money for poor ad performance.
The first thing you should do to scale back on your Facebook Ad spend is to use videos instead of just photos.
We all know that Facebook's timeline algorithm gives more weight on videos, which is probably the same in Ads. Videos tend to garner more reach and engagement than any other creative type and they also usually generate higher impressions.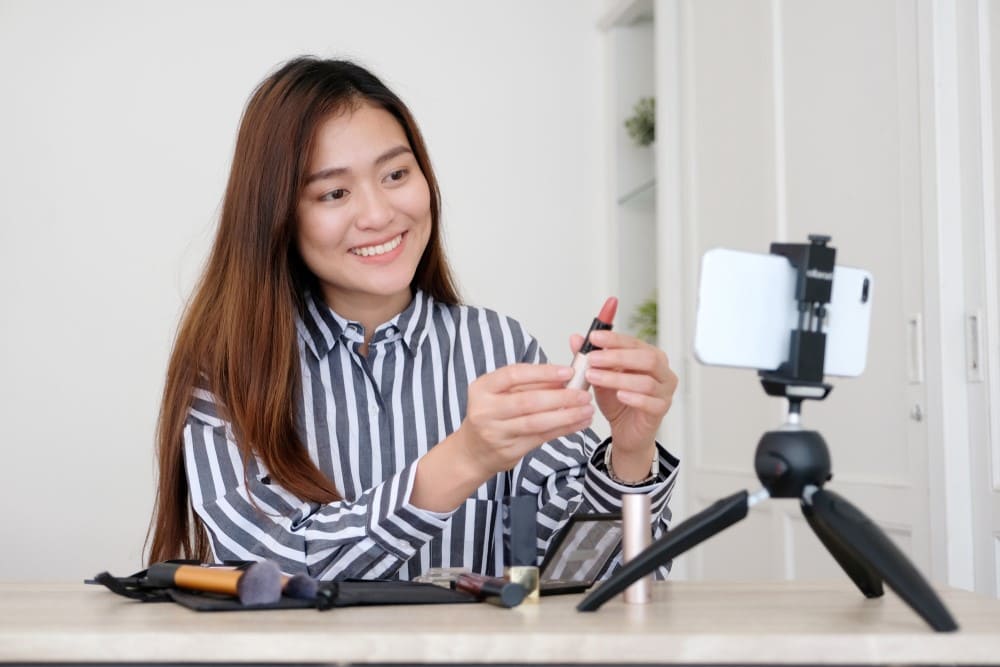 #4: Improve Your Relevant Score
Your Facebook Page's relevance score shouldn't be an issue if you are describing website links on your Facebook Ads as they are.
In case you're not aware, the Relevance Score is the weight that Facebook gives to the time people spend after they click on a link on your Ads. If they continue to stay on the link they clicked, it means it's relevant to them. If not, they'll just close the link and your Relevance Score gets affected.
This is why you should properly select your Target Audience. When you serve the right content to the right people, they are more likely to be engaged with content that's relevant to them. It's that's simple.
#5: Rotate Your Ads
Imagine seeing the same thing every day. It might be interesting to you at first, but it becomes ordinary as time goes by.
This is the same with Facebook Ads. Over time, ads can become repetitive to some of your target audience, which could affect your click-through rate as your audience starts to ignore them.
To avoid this from happening, you could simply create multiple ad creatives and rotate them. This allows you to reach the same people and show multiple ads that add value to each other.
Related Report: Paid Media Benchmark Report, Q4 2019 | AdStage
#6: Install a Facebook Pixel
The Facebook Pixel could probably be the most effective way that will help decrease your Facebook Ads cost.
When your website has the Pixel installed, you will be able to create an audience that you can use as a target audience for your Ads. You could even place a Pixel on certain landing pages so that you can identify which customers reached certain points in your website. 
#7: Monitor Your Facebook Ad Placement
When you start running a Facebook Ad, you might have to use all Ad Placements that are available to you so that you can try and see which placement serves your goal best.
After a while, it would be best to look at the performance of each ad placement so that you can see which are giving the best results.
This could be done on the Facebook Ads Manager dashboard. Just select the ad set you're trying to tweak and click on the Breakdown menu, then click By Delivery > Placement.
Doing this will allow you to see each ad's performance on each placement. Simply deactivate those that underperform and your budgets will be automatically reallocated to those that perform well.
With just a few simple tricks, you can achieve a much better Facebook Ad performance without spending too much. All that's left to do is for you to start making your own ads and see for yourself!