Launching a startup business is like going to war. You've got to break your competitors' hold on the market. You've got to form strategic partnerships. You've got to accumulate more resources before you run out. You've got a lot of back-breaking work and strategizing to do.
Thankfully, there are lots of great online tools you can use to wage war on the business battlefield. They're your tools of destruction, so to speak, and they'll help you with everything from HR, to scheduling, to marketing. Here are 5 online services designed to make life easier for a startup.
1. Website Builders
Nowadays, you can't have a successful business unless you have a great website. For many people, your website is going to be their very first impression of your company—not only does a website describe what unique product or service your business has to offer, but it also speaks volumes about whether or not a customer can even trust your service. Crummy websites are unlikely to convert sales.
In the past, you had to pay a lot of money to develop a solid website. It's way easier these days—you can just go online and use a simple website builder to create a beautiful, intuitive site with templates and plenty of customization options.
Many of these websites also have search engine optimization (SEO) management features that you can use to help your website become more visible in relevant search queries.
2. HR and Payroll
For startup companies, there are few things more difficult to establish than an efficient HR and payroll system. Larger companies are able to bring these operations in-house, but startup companies might not have enough capital. You're better off using your startup funds to develop steady cash flow.
So far as payroll goes, the easiest thing for you to do is enlist a payroll service for small business. A payroll service will automatically track employee timecards, write checks for your staff, and deposit checks into your employee's bank accounts via direct deposit. They'll also help you with certain tax items, which is a godsend in and of itself.
HR is a little more difficult to figure out. Consider using an outsourced HR service. These services essentially provide you with a part-time or on-call HR advisor that can work out employee conflicts when they arise, and also help you make informed decisions pertaining to your workers. In the first couple years of your business, it'll be more cost-effective than having an in-house HR team—and smaller staffs generally don't warrant as much HR work.
3. Scheduling
If you're going to have hourly employees, you'll need a tool that can help with scheduling shifts. Skedit is a great tool for scheduling your employees, but there are plenty of other online tools you can use to do scheduling, too—just give it a quick search online and find the one that works best for you. On some scheduling apps, you can input your employees' available work hours and the software will automatically put together a schedule for you, which can save you a huge amount of time and frustration trying to sort that stuff out manually.
4. Task Management
If you have salaried employees, then you won't need a scheduling app so much as you'll need task management software. There's no doubt that Asana is the most popular task management software in the business (and if it's not yet, it will be).
On the base level, it works pretty simply: you assign tasks for your employees, and you can allot due dates and work teams. But there are lots of other advanced features you can utilize, like project status color coding. The calendar interface is especially helpful because it lets you and your staff see what projects are in progress and upcoming.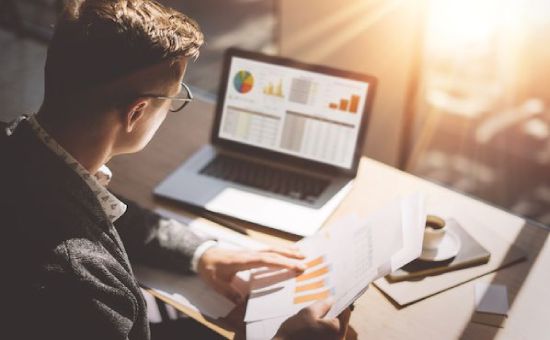 5. Marketing Management
Marketing is one of the most difficult challenges for startup companies. Give your marketing department a little help by utilizing marketing software. You'll find a variety of apps that can help you:
Check out:
HubSpot Marketing
ActiveCampaign
LeadSquared Marketing Automation
iContact Pro
Every startup has its hurdles, but you can use these online services to go from startup to established.