Are you ready for the holiday season?
If the past few years are any indication, everyone will still be buttoning up their plans just weeks leading up to the kickoff of their big holiday promotions.
So why not prepare in advance? There's no better time than now to start thinking about your holiday marketing campaigns — plus, preparing early will set you up for success (and decrease the likelihood of a mad rush at the end.)
The season formally begins with Black Friday and Cyber Monday — also known as "Cyber Week" — and leads up to the slew of December holidays.
The retail strength of the holiday shopping season is felt throughout the globe. Although both Black Friday and Cyber Monday began in the United States, shoppers all over the world have come to embrace the two months of holiday shopping.
BigCommerce consulted with 15 of the top ecommerce marketers, agencies, consultants, and brands in order to gauge how your teams should be allocating resources across departments and customer touchpoints for holiday marketing campaign strategies planning. In speaking to these experts, eight areas of concentration emerged.
Download the Guide now to get to know how to strategize for the Holiday Season.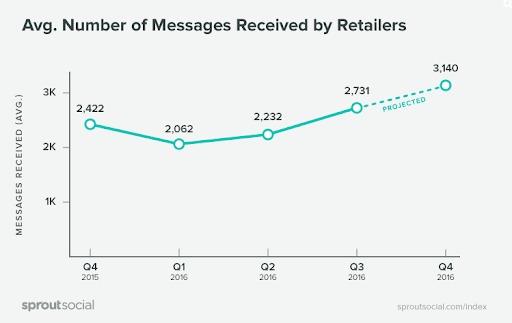 A 2016 research study from Sprout Social revealed that social media messaging to brands rises more than 30% during the winter season.
The Contents of "16 Holiday Marketing Campaign Strategies to Delight Your Customers

" Guide:
Introduction
Marketing Strategies to Consider This Holiday Season:
1. Plan early, and plan more than you think.
2. Err on the side of simplicity.
3. Be ready to react and adapt quickly.
4. Use a more content-driven approach.
5. Be prepared for more competition than ever.
6. Consider an influencer strategy.
7. Avoid false urgency. Create a real reason to buy.
8. Don't forget about your existing customers.
Conclusion
Number of Pages:
Pricing: