The importance of maintaining a good reputation cannot be overstated in this day and age. This holds true for enterprises of all scales, be it your local mom and pop shop or booming corporations like United Airlines or even Tesla.
One public decision or misstep could make or break your entire business, as evidenced by the plummeting stock values of any company that doesn't manage the media well. The effects of bad PR are far-reaching and hard to mitigate. It isn't just limited to customers and investors, since the brightest potential candidates may become inaccessible for you as well when you are recruiting.
As per Entrepreneur, visibility could often be regarded as the difference between success and failure for corporations, small businesses, and even individual entrepreneurs. In this digital era, you need to stand out from the rest and win a competitive edge only due to a budget or excellent skills. Visuals are certainly regarded as an integral constituent of a successful and robust PR strategy.
In this article, we're going to explain why and how can you develop your 2020 PR proactive strategy
PR Is Super Powerful Tool to Boost Conversion Rate 
Media outreach is highly correlated and deeply interwoven with every aspect of your business, and it is vital to keep your business afloat. Even above and beyond that, you will find that PR is an excellent conversion tool and companies that handle PR effectively can gain 10 to 50 times the conversions via good PR that they would via advertising. As consumers become savvier, they feel like they can trust reputed media outlets more than traditional ads.
PR Takes Time and Effort of Its Own
If you are under the impression that doing an excellent job at your core competency is enough to be eventually noticed and covered favorably in popular media, then you are in for a rude awakening.
The top companies that find themselves in the news cycle regularly do so by dint of their veritable PR departments. There is no doubt that they are good at what they do, but it is an excellent PR strategy that effectively shed light on their efforts at the right time.
The PR Pitch Stratagems to Follow
Crafting the perfect pitch is of pivotal importance. The first thing that differentiates an astute company from its competitors is a rock-solid media pitch. Whether you develop your pitch entirely in-house or use your resources to employable third parties to prepare your case, top-notch PR pitches can quickly and solidly build a profile for your brand that appeals to the media.
It takes a lot of research as well as the talent to convey this information in a compelling yet clear manner to succeed in these efforts, and these are the hallmarks of a top PR professional. If you are in search of a comprehensive PR Pitching Guide to understand how to attract great press coverage and boost your visibility, look no further.
1) Master the Narrative You Wish to Share with Media
An impressive story would be based on human experiences. It should be having the power to touch your hearts genuinely and give you the right impetus or motivation to swing into action.
According to a study conducted by the reputed Center of Neuroeconomics, a truly unique and compelling story could impact and modify our overall brain chemistry and even make us more receptive to new ideas.
Crafting an impressive story could be pretty challenging! There are numerous constituents that you must keep in mind to make your story newsworthy or worthy of media focus and attention.
2) Implement the 3 Ps of PR-Specific Storytelling
Your PR pitch must be based on three fundamental elements: your specific product, your precise purpose, and your passion for your work.
Product: Define clearly what exactly your product is, what does it do, and precisely where its niche presently fits or matches the current industry scenario.
Purpose: Identify your organization's underlying purpose or core objectives. You must clearly understand precisely what issue could be resolved by your product or service, and for whom?
Passion: Focus on using an authentic and enthusiastic tone that speaks volumes about your passion, culture, and ultimate vision of your organization. You need to focus on showcasing your story as quite human and relevant, hence, focus on using real events and characters for shaping your stories well.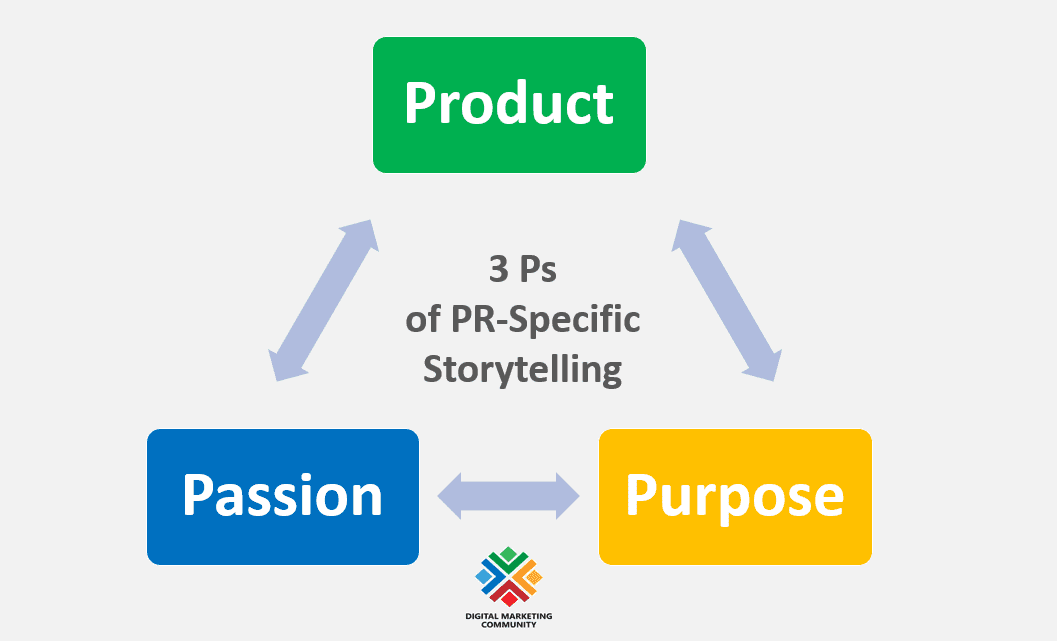 3) Consider Ranking Your Outlets Tactically
In the opinion of an expert at Forbes.com, you need to focus your attention on ranking media outlets in a precise order in which you would be approaching them with your buzz-worthy opportunity. You must cleverly opt for the ranking that is based on your objectives. You may come up with a specific ranking after considering a few questions.
Is the outlet having a huge audience overlapping your target demographic?
Do you think that the journalist is a good fit for this kind of story?
Is he just perfect for this particular story? Is he reliable enough?
Are you having a history of past interactions with the journalist or the outlet?
Depending on the answers to these questions, you may choose the right ranking for your outlet.
4) Customize Your Pitches Specifically to Those Outlets that Cover Your Type of Stories
While getting ready with your PR pitch, you need to devote your time and effort to identify media sources or journalists that have the relevant experience of covering your type of stories.
The days of conducting PR pitches via mass-mailing are long gone. You must realize that only a select few outlets would want to cover what you wish to say hence, you must target them specifically. Remember the focus must be on them and certainly not you.
5) Remember that Customization & Research Are the Pillars of Success
You must do the proper homework. A perfect PR pitch could be a flop show if you fail to think tactically about precisely whom to target the pitch. A lack of customization is regarded as the foremost reason why journalists end up rejecting pitches.
Even though a random journalist accepts your pitch, there is no point in getting your client mentioned specifically in a publication where the target audience is not at all interested in your product. You must do ample research.
Focus your attention on the previous pitches of each reporter and read them carefully. You must gather more information about their pitching style and how efficiently they communicate with their precise target audience.
6) Consider Personalizing Your Emails & Avoid Mass Emails
Infuse a personal twist to every email. There is no point in copying and pasting. Your email must have context on exactly who you are. Consider adding a compact description that clearly conveys to the journalist why he should give you the importance and care about you. Ensure that your email is addressed correctly.
The cardinal rule is to avoid sending mass emails if you wish to grab the attention of the journalists. Usually, their inboxes are flooded with ridiculous and irrelevant pitches. Your ultimate objective with your pitch certainly is to seamlessly engage and cement a relationship with the recipient of the pitch.
You must learn more about the audiences of all your targeted journalists. Some overlapping with your own audience is bound to exist; however, you would have some completely new segments to consider.
7) Build Your Newsworthy Hook
Focus on establishing your newsworthy hook. You must be successful in building a perfect reason for the journalists to care. You must utilize the power and versatility of research to come up with a buzz-worthy hook. Identify an effective way of relating your story to specific topics and ideas that your targeted journalists are already interested in.
8) Give Top Priority to 'Human Relations' to Achieve Long-Term Success
If you wish to achieve the success you must identify the right journalists. You need to focus on building a relationship or a kind of professional bond with them. A robust relationship could go a long way in your PR endeavors and would make a real difference.
Consider investing in relationships right from the beginning or at the initial stages by giving them something worthwhile before asking for anything in return. You could effectively reach out to industry experts and journalists by:
Joining related & relevant groups
Participating in discussions on social media
Replying to group forums and publications
Sharing intriguing work on your existing networks
Attending major industry events
Try to avoid posting promotional content while engaging in these discussions. Rather, your focus must be on providing knowledge and industry expertise.
9) Consider Creating a PR Calendar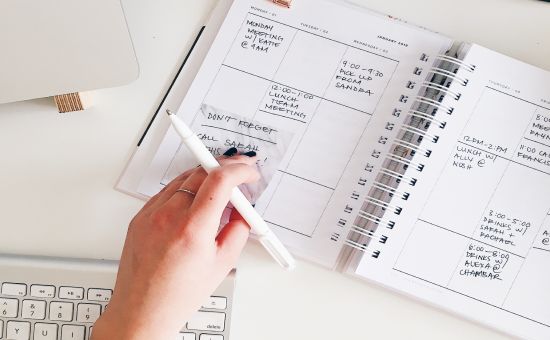 It is of pivotal importance to avoid neglecting the fundamentals while you seem to be very much on upbeat or proactive PR mode. Sometimes, classic stratagems could prove to be incredibly successful. Hence, your first step towards embracing a proactive approach would be creating an impressive editorial calendar.
The calendar must necessarily include the upcoming events, product releases, opportunities, and initiatives of your client. This should go a long way in effectively planning out every PR move you make well in advance.
10) Draw Inspiration from Trending Topics
Do not focus solely on your client and the direct market associated with him. Instead focus on trending topics, that are currently being discussed across the globe to stay abreast of the latest trends and developments that may present new avenues or opportunities. Remember 'trend-spotting' is a crucial element of the arsenal of a PR professional.
Conclusion
Proactive pitching seems to be the king. You are your company's mouthpiece and the greatest advocate. You could effectively identify and narrate the stories you wish to share, precisely the stories that help in making your destination unique, truly different, and compelling.
Concentrate on proactive PR while building a robust PR pitch in 2020. You have to be aggressive and forthcoming for securing your clients' coverage. You must pursue the opportunities they are looking for and even those opportunities that may not even be there on their minds.