Are you using every technique to convert new customers? After all, with the choices available to leads, you need every advantage to stand out. There's one tool that many sales teams aren't prioritizing – social selling. Social media can get you in front of exactly the right audience, and bring in a huge pool of leads with just a little consistency and planning. 
So, how can you integrate social selling into your whole sales funnel? Look no further! We'll go through the AIDA framework and suggest a few simple ways to succeed with social selling. 
What is social selling?
Social selling is a sales strategy based on forming connections with good leads to build a relationship. The best place to do this is on social media. 
The key to this is keeping it personal and human. People are less likely to interact with brand pages than ever, but personal relationships are always needed.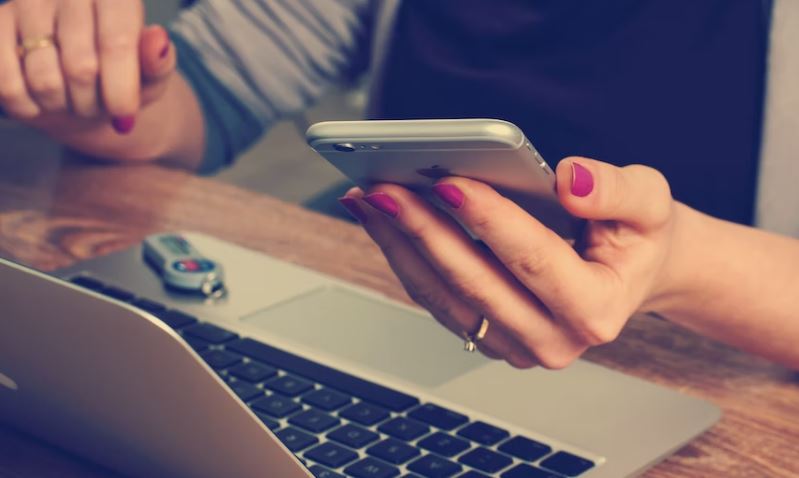 Awareness
Social media is a great place to build awareness of your brand in surprising ways. All it takes is one post to get your name in front of tons of potential leads. 
To start: The first step is to find the right platform for your audience. Many salespeople thrive on LinkedIn, but in certain industries, Twitter or even Instagram can give you better reach. It's all about figuring out where to find your ICP online.
Your profile deserves a little work. The most effective profiles are engaging and give an insight into the topics that are important to you. People want to get to know you, not a cookie-cutter profile that sounds like every other salesperson. Then it's just a matter of growing your network! Follow and connect with active players in your target industry, join groups full of potential clients, and start commenting on relevant posts. 
How do you know if you're successful? You'll see your follower count grow and people responding to you in conversations. 
Interest
As your network grows, you need to spark interest. And the best way to do this is through content. The right content gives people a reason to follow you as it promises them something they want or needs.
You should aim to post regularly about a few core topics. Your posts can be content-led or image-led, but most socials are becoming increasingly image-focused. Use testing to figure out which type of posts your audience prefers. Post the same content a couple of weeks apart in different formats, and compare which performed better.
Just remember – the best way to sell yourself in the interest stage is to avoid obvious self-promotion. Give information for free, and prove your expertise, and this will slowly build a case for why they should buy from you.
Desire
For prospects interested enough to move into the desired stage, you want to start selling. But social media is not the place for a hard sell. You need to use techniques to promote your solution without that being the only purpose. 
Now, long-form content has a greater impact – these prospects are engaged and already considering buying from you! They're more likely to stop and give you their time, so use it wisely! Events and webinars are powerful tools to give more information about your product or service, while also proving your experience. 
Consider offering sign-ups for a live demo over your socials, or sending a link to download a glowing case study. This is the time to capture their details to give you more options to contact them.
Action:
Social media isn't always a place where people are ready to make commitments. But social media does move fast, and you can use that energy to create a real sense of urgency. 
Generate excitement by posting limited-time offers. Offer an eye-catching discount for 24 hours and watch the deals come flooding in. You can also play with exclusivity – offering deals only to your social followers. This can also have the secondary effect of boosting your follower count, which helps to increase your reach. 
Top tip – to keep these promotions feeling special, make sure they're rare and only open for short windows. If your followers realize you have a new offer every week, they're unlikely to feel the same urgency to sign up when you post a new one.
What's next?
Social selling is a powerful tool in any salesperson's arsenal. It allows you to nurture multiple leads at once, raises your profile, and forms lasting relationships with customers which can benefit you far beyond just their lifetime. 
So if you have started social selling, now's the time to think about how you'll qualify and nurture these leads. Do you have support for leads coming in via chat or message? And if you haven't even started social selling – why not? You could be amazed by how many opportunities you attract with the right social strategy.