Pinterest is an underappreciated platform. The social media site is a space to upload and collect/pin images from the web, and create a collection of images that you love.
Despite the direct messaging capabilities Pinterest shares with its competing social media platforms, it's a photo-sharing site at heart, which brings creatives from all around the world together.
I'm not saying Pinterest is going to work for your business, but not even considering it in your strategy is a mistake.
Marketers are constantly raving about visual content and its effectiveness among consumers, and they're right. Posts with images produce 180% more engagement than a piece of text.
In fact, our brains process visuals 60,000 times faster than text!
Now, actually implementing and being success on Pinterest and visual content into your strategy is harder than it sounds, and actually deciding whether Pinterest will work within your industry is an even greater challenge.
However, we've compiled a number of industries that are optimizing Pinterest successfully, in order to make your decision less stressful.
Related Guide: How to Create Great Visual Experiences Anywhere
How to Success on Pinterest: 4 Industries to Inspire You
1. Politics
Social media platforms like Pinterest act as a voice for those with a message, not only those with political power but communities with a story to share.
Political elections are a prime example of how Pinterest is utilized by political parties. Every platform available to them will be used to reach more people and convert them into voters.
Despite the ethical issues surrounding this subject, it shows how the distribution of visual content can be extremely effective.
The power of the platform can also be channeled to promote political change on behalf of political activists.
Take the Black Live Matter movement that has stormed the media recently, Pinterest has allowed people from around the world to come together as a community to share their frustration and push for change.
The sharing doesn't stop there, Pinterest breaks up its content into signs, quotes, poster ideas, artwork, and many other categories ensuring that maximum effect is achieved with whatever you are trying to promote.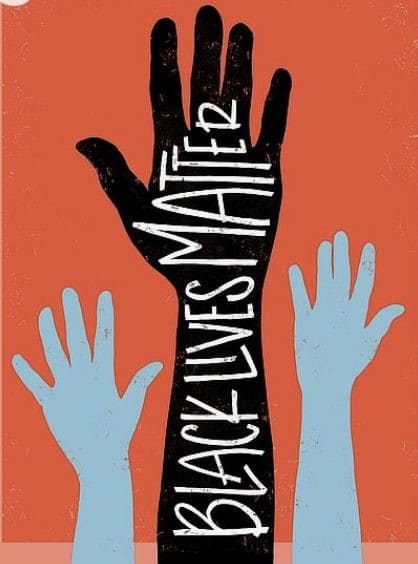 2. Tech
I'm not sure about you, but the tech industry doesn't sound like something that would be using Pinterest or any form of social media – it's too busy changing the world right?
Well right in some cases, but wrong in others.
A lot of tech companies aren't on Pinterest, but the ones that took the leap are extra successful.
I'm talking about Google, they are killing it on Pinterest by releasing a combination of educational content and infographics. Its success is supported by its 10m+ monthly unique viewers!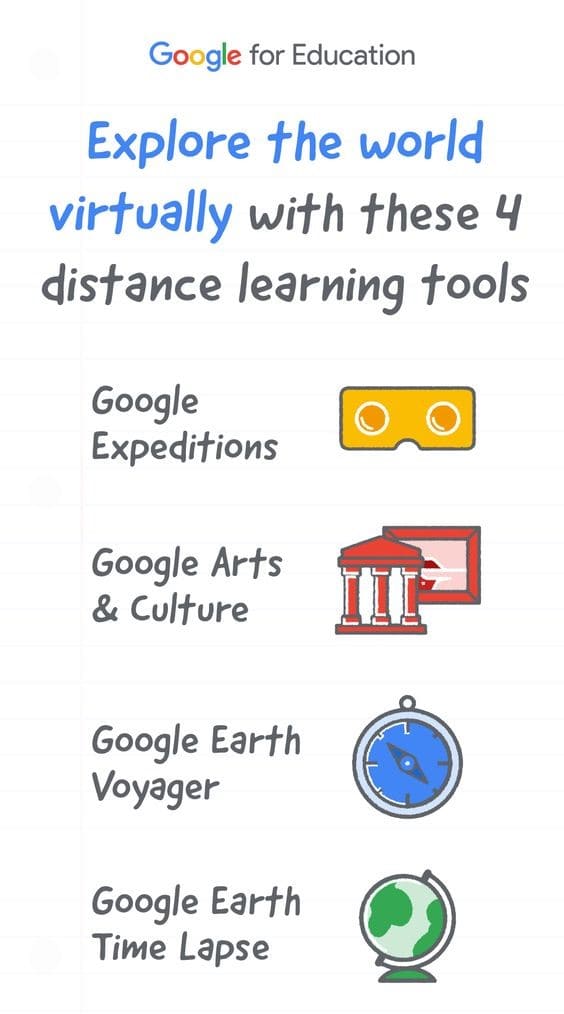 Taking an alternative approach is Apple, but I'm not focusing on the whole company here, only Apple Music.
Apple has chosen to make a stand-alone Apple Music Pinterest page that shares news about the latest music releases and album artwork.
I personally like the approach they have taken, allowing users to judge the album artwork from a visual perspective before listening to the music.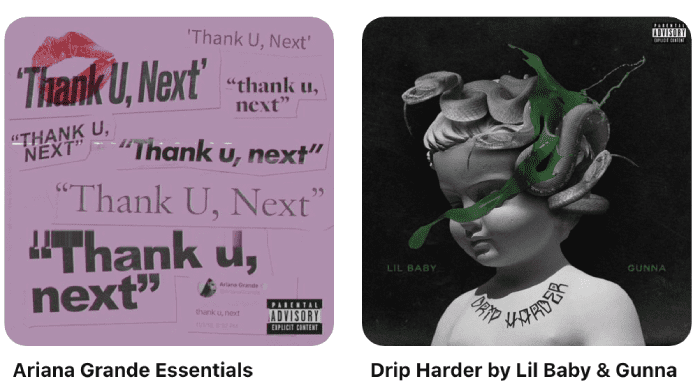 3. Non-profit
One of the biggest concerns most people have before donating to non-profit organizations is knowing where their money is going.
Therefore, Pinterest is the perfect place to document the work that is being done and the different donor's money is making. Not only will this justify their donation, but it may interest others and cause them to donate.
UNICEF does exactly that, it showcases the work that donors contribute and the amazing difference it makes to the wellbeing of children around the globe.
Not only do they show the positive impact donations have, but they display the harsh reality of children in need, communicating a clear message of what needs to be done.
Photo of the Week and Everyday Voices are two of the featured boards UNICEF provides, which lets followers know exactly what they are about in an instant.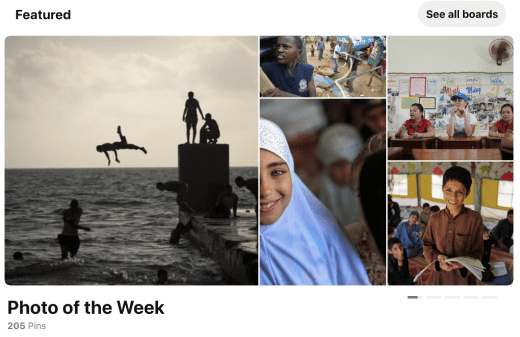 4. Healthcare
The health care industry, just like technology, isn't one that I would expect to thrive on Pinterest, but it really does.
Given the pandemic, we are experiencing and the confusion surrounding the coronavirus, having educational content on Pinterest can really help our community stay safe and free from infection.
In the case of the healthcare industry, I'm not talking about a single company, I'm talking about the community sounding it.
By simply typing healthcare in the Pinterest search bar, thousands of pieces of educational content, created by verified sources are shared. And they're not shared by the average person, but profiles that have millions of followers!
Take a look for yourself.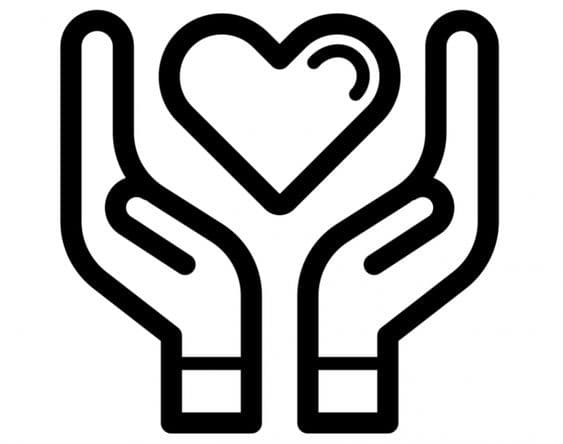 Conclusion
If your industry isn't listed under the ones above, don't worry, I only mentioned a few of the many that thrive on Pinterest.
If your curious about how you can start a successful Pinterest page, become an active user in the platform and see what content your audience will engage with.
I would say the one thing you should never do on Pinterest is directly promoting your product, it's not what the platform is about and users won't engage with it.
Pinterest is about sharing visual content that is interesting, educational, and exciting.