Conventional online advertising is fading away quickly. On the other side, native advertising combined with content marketing is rapidly expanding. There is only one restriction: Your content must be authentic.
Native content, also known as native advertising, is a form of paid content that blends in with the surrounding editorial content on a platform. The goal is to make the content feel more organic and less like traditional advertising, which can improve engagement and reach.
In this guide, we will be highlighting how genuine native content and native advertising is taking over the normal online advertising process and ad types we are used to, keep on reading to learn more!
What is Native Advertising?
On platforms where their target customers are active, native advertising enables businesses to provide pertinent material about their goods and services. These platforms are typically publishers.
Native advertising allows brands to engage people while avoiding display ad blindness.
If you want to utilize native advertising, you need to keep one key principle in mind: make sure your ads are genuine.
Here are a few ways you can ensure your native ads are genuine and will draw in your target audience.
Number One: Aim To Provide Real Values To Readers
A unit that stands at the bottom of the post and recommends content from other websites that readers might enjoy is frequently referred to as content discovery.
Businesses and brands use content discovery to help consumers locate their content when it's pertinent to them and improve their lives.
Unlike traditional ads that interrupt the user experience, native content is intended to be non-disruptive and non-intrusive. It aims to provide value to the audience while maintaining a seamless flow within the platform.
For example, maybe you provide them with a few life hacks that will make their work lives easier, or provide them with ideas for hosting a dinner party. The content, of course, needs to relate to your brand.
Number Two: Do Not Overly Focus On Yourself
If you simply think on yourself, your products, and your services, your audience will be able to detect your advertisement. Think about what you can do for your audience when creating a native advertising campaign, not what they can do for you!
Instead of sprinkling content with references about your brand, do not mention it at all, or at least wait until the very end of the piece. If you say, "Our products and services are great," that proves nothing.
Only if you produce top-notch content will you be able to convince your audience that you are an outstanding firm. Your audience may decide to buy from you if you offer them something.
Number Three: Make it Known that You are the Author
Your company name must be listed as the author on the content distribution system you are utilizing. Customers won't trust you as much otherwise. Your business will suffer since they'll think you tried to con them into buying your goods.
When consumers use content discovery, they could be shocked to learn that a fantastic piece of content was produced by a business.
43 percent of newsreaders in the US, according to ClickZ and a research by the Reuters Center for the Study of Journalism, "have felt dissatisfied or duped after reading something they didn't understand was sponsored.
To know more in details, please download the full guide!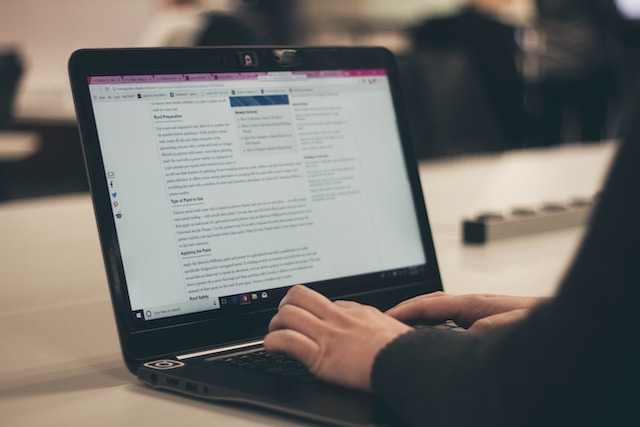 The Table of Contents of "How To Use Social Sentiment to Perform a Competitor Analysis" Guide:
What is native advertising?
Ways to implement native advertising:
Number one: Aim to provide real values to readers
Number Two: Do not overly focus on yourself
Number Three: Make it known that you are the other
Number of Pages:
Pricing: