This year is a wild ride for marketers, as social media monitoring will be more valuable than before. Consumers use social media to research, discuss, as well as discover new brands that align with their values.
Of course, the number of social media users is increasing daily, therefore, your brand has to keep an eye on what these potential customers will see when they come across your brand conversation online.
Social media monitoring makes you able to track mentions of your brand, products, as well as services in all media outlets, including traditional print and broadcast, as well as online and social media. Text and imagery can both have an influence.
Let's keep going with the social media monitoring guide… Keep on reading…
How do Brands Benefit From Social Media Monitoring?
Every day, new social media users join different platforms, and a majority of them will buy things based on their interactions with and about your brand. It is essential to comprehend that narrative and how to change it in your best interest.
Let's take a look at how social media monitoring can boost your consumer and market intelligence!
Social media listening is excellent for learning the specifics of any topic discussed on social media. As monitoring those conversations over time allows brands to keep an eye on movement. This is a valuable asset when it comes to detecting a crisis early on or providing consumers with requested feedback about your services and products.
For example, we can see that cryptocurrency is all the rage, coins are bought and sold on cryptocurrency exchanges, the most well-known of which is Coinbase and Binance.
Kraken is well-known in the cryptocurrency community, in part since they clearly use social media monitoring to their advantage. Once Reddit users mention the brand, they respond quickly, offering support, appreciation, as well as clarification on their services.
As we can see here, they're taking advantage of the chance to educate a user on the new services they've implemented to make life simpler for their customers.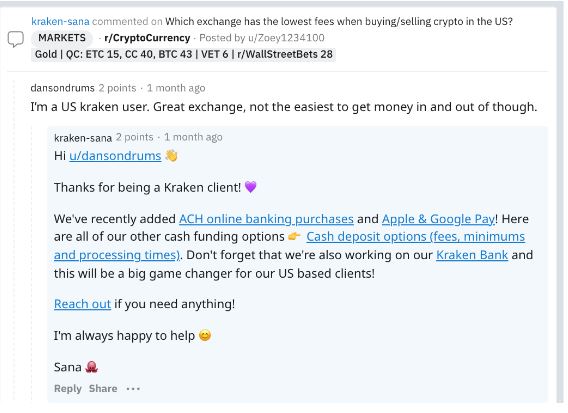 It's not only at that time; they do it all the time. They also established r/KrakenSupport, a customer service subreddit where users can open support tickets with the company.
They are one of only a few brands that have managed to figure out how to use Reddit comprehensively, and social media monitoring allows them to find and respond to every mention.
Related Article: How to Increase Brand Engagement on Social Media.
Channels Brands Must Monitor and Why:
Monitoring social media also allows you to observe changes in how users interact with various platforms. Because change is the only continuous in social media, it is essential to comprehend how those changes impact your audience. The best way to go is to track conversational volumes as well as themes over time.
So, we have:
TikTok: As we see, many brands still don't have a presence there and the platform is broadly popular with Gen Z.
Moreover, other social media platforms have started imitating the short-form video format embraced by TikTok's rapidly growin user base.
Facebook: Of course, this is the biggest social media platform, as the social platform has loads of utility for brands, and this is the reason every brands has a Facebook Page.
Recently, they released reels for the platform in a nod to the popularity of the function on the social media platform Instagram.
It is important that brands keep the platform on their social media monitoring radar to watch how consumers acclimate to incoming innovations.
Instagram: It is the suitable social media platform for the under 30 crowd. The ecommerce capabilities within the app are alluring for brands. Also, it is the go-to platform for most marketers when they're shopping for influencers.
Twitter: According to a Statista report released in October measuring worldwide social media platforms, Twitter boasts 463 million active users, which edges out Reddit and Pinterest. Twitter is easily accessible and highly visibile and one of the most transparent social platforms from social listening prespective.
Reddit: It is considered to be the tough nut to crack for many brands and a proff of that is the number of abandoned brand profies.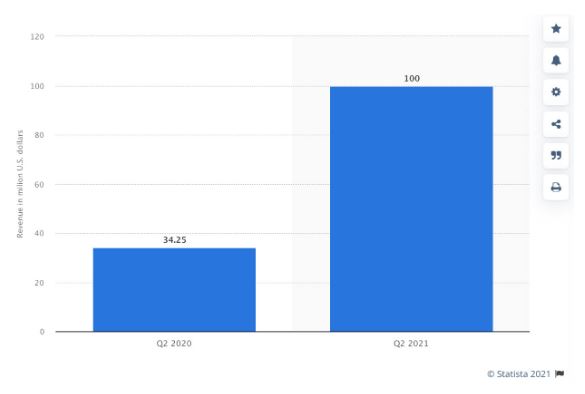 You can check the full social media monitoring guide here!
The Content of "2022 How-To Guide to Social Media Monitoring":
Intro
Findings
State of social media
What is social media monitoring
How brands benefit from social media monitoring
Channels brands must monitor & why
How to establish your brand's monitoring plan
Alerts & dashboards for social media monitoring
Conclusion: Social media monitoring is a game-changer
Number of Pages:
Pricing: