Even though 2020 has brought an onslaught of change, but there is one thing constant, it is how organizations use email to build relationships and drive sales with customers.
Moreover, email use around the world continues to grow at a steady pace. Without further ado, let's continue with the 2020 state of email report and go through more information.
Even in a Pandemic, Email Continues To Be a Marketing Powerhouse:
As reported, The importance of email continues to go up year-over-year. Also, In 2020, 78% of respondents said email is important to overall company success, compared to 71% in 2019.
Not only that but also, 94% of respondents said that email is in their top 3 most effective marketing channels.
Besides, a percentage of 77% of respondents say that email is one of their top 2 most effective marketing channels.
Along with a percentage of 74% of marketing execs feel email marketing is vital to the success of their company.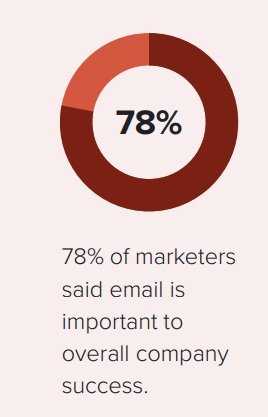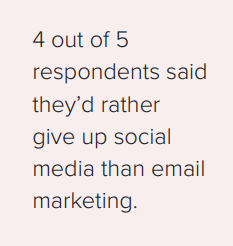 Check the 2019 state of email report here.
The Top 10 Reasons Why Is Email So Effective
Based on the 2020 state of email report, there are 10 reasons which explain why is email so effective;
It's easy to test: Gain insights into what recipients are responding to.
It's permission-based: Email subscribers have given your business permission to email them, which means they might be looking forward to them too.
Frequency is customizable: The 2020 state of email insights noted that subscribers can tell you how often they want to hear from you.
Personalization is easy: Bear in mind that, You can make offers more effective by creating campaigns based on segmented user groups.
It's measurable: Email marketing is crucial as it is one of the most measurable channels, it measures open rate, conversion rate, click-throughs, time spent with email, interactions, you name it.
It's where consumers spend their time: Based on the 2020 state of email insights, the average American spends nearly 2.5 hours a day in their personal email inbox. Send a message, and there's a good chance it'll immediately be viewed by your targets. It's rare to get that kind of attention with other marketing channels.
You're completely in control of the content: Email virtually has no limits compared to channels like social media or paid ads where you are limited by the number of characters or the creative assets you can use. Also, GIFs, interactive surveys, video players, infographics and the like are all email-friendly.
It's affordable: Email doesn't require an ad budget and analytics ae easy to access.
It achieves high ROI: According to the 2020 state of email insights, an email is an essential tool for creating brand awareness besides promoting your business.
Email supports other digital marketing campaigns: Email marketing integrates with the rest of your digital strategy. Whatever digital campaign you launch, you can use email to promote it to users who are keen on learning more about your content.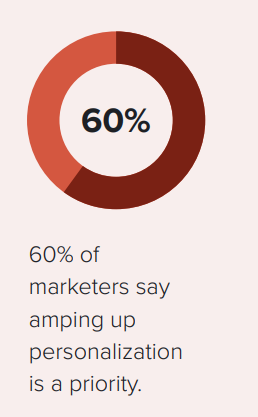 Make sure to download the full 2020 state of email report for more insights here.
What's in the " 2020 State of Email Fall Edition " Report:
Introduction
5 Major Discoveries About Email for Today & Beyond
Even in a Pandemic, Email continues to Be a Marketing Powerhouse
Why Is Email So Effective?
Marketers Make Email Personalization & Relevance a Top Priority
How Are Businesses Personalizing Emails?
Obstacles To Email Personalization
Email Marketing Is Important, But Measurement Is Weak
COVID-19 Disrupted Email, But for How Long?
The Email Creation and Approval
Process Is an Increasing Pain Point
Top Productivity Killers for Email Teams
How to Simplify the Email Creation Process
Email Design Continues To Evolve
Are Email Budgets Too Small?
Email Service Providers Must Stay Focused
Email A/B Testing Is Also on the Rise
Why Does Spam Testing Matter?
Marketers Name the Most Inspiring Email Brands Today
Number of Pages:
Pricing: