As reported, in 2020, Gen Z is literally the future, as people under 25 will make up a percentage of 41% of the world's population.
Get to know Gen Z, and read on the Gen z regeneration report.
Identity Is a Call to Action:
Based on the Gen Z's regeneration insights, and when Gen Zers were asked in Europe how they see themselves, it is reported that they were 2.4 times more likely to describe themselves as introverts than extroverts.
Moreover, Gen Zers may prefer connecting through their smartphone rather than in person.
Gen Zers recognize the power that comes with having access to so much information.
The vast majority of Gen Zers globally believe it is highly important to develop new skills throughout life with a percentage of 79% and stay well-informed about things with a percentage of 77%.
Due to the ongoing events and the COVID-19 outbreak, Gen Zers's desire to learn shift even more to digital, with a marked increase around the world in conversions on Facebook around online education.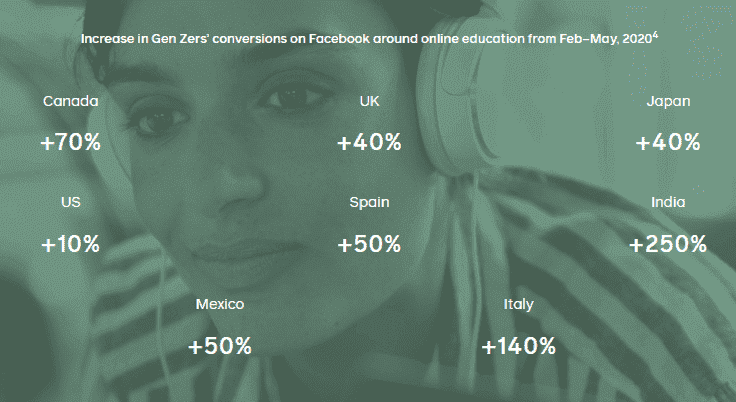 How Gen Zers in Europe Are Using Their Free Time to Stay Fueled:
Generation Z's adaptability is serving it well amidst the COVID-19 pandemic. spurring new ways of connecting and new interests.
Many of these changes are more likely to be lasting.
Moreover, Globally, Gen Zers are more likely than others to say they see themselves sticking with many of the activities that started surging the pandemic.
According to Gen Z's regeneration insights, 46% of Gen Zers getting exercise in their free time to stay fueled.
In addition to 34% who learn about a new topic of interest to stay fueled.
Moreover, 32% prefer to play video games in their free time.
Finally, 28% prefer to make home improvements.
How much more likely are Gen Zers than average to say they'll maintain new habits?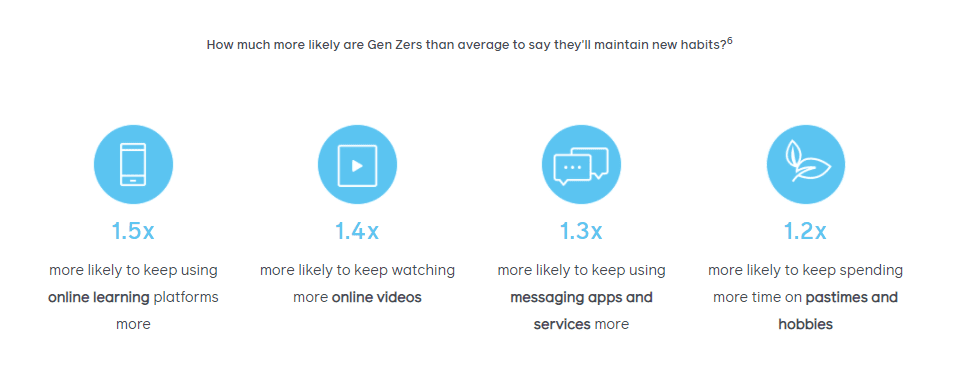 What does It mean for Marketers?
Based on Gen Z's regeneration insights, here are the main points for what it means for marketers;
Represent the richness of Gen Z.
Spark meaningful connections.
Connect authentically.
Partner for success.
Make sure to check the full report for more insights about Gen Z's regeneration.
What's in the "Meet the Future: Gen Z's Regeneration" Report:
Identity is a call to action
Activism takes everyone
Community is a feeling
Commerce demands discovery
Resilience requires adaptability
What it means for marketers
Number of Pages:
Pricing: